UTC Parent and Family Association Membership
UTC media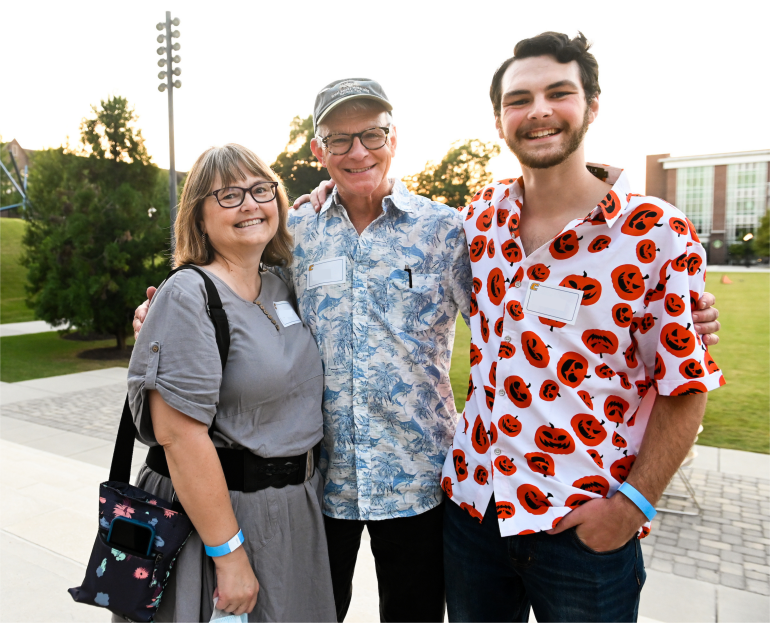 Become a member of the UTC Parent and Family Association TODAY!
All parents and family members of current UTC students are invited to join the UTC Parent and Family Association. This association strives to enhance student success by being a resource for parents and families while your student is here with us at UTC. Best of all, joining the UTC Parent and Family Association is FREE!
As a member, you will receive access to:
Monthly e-newsletters to keep you informed & connected to campus
&
Early registration for PFA sponsored events
In order to activate your free membership, click the button below and complete the registration form.
PLEASE NOTE: If you elect to join the Association, you are granting the UTC Parent and Family Association permission to contact you via email, mail, and/or phone. This information will not be shared outside of the university. It will be used to send you our monthly e-newsletter during the school year and additional information regarding upcoming events/engagement opportunities for parents and family members.
---
Privacy Statement
The UTC Parent and Family Association has taken all reasonable precautions to secure the personal information provided by parents and/or family members. Although these precautions should effectively protect any personal information available through the website from abuse or outside interference, a certain degree of privacy risk is faced any time information is shared over the Internet.
---
Need to Update Your Information?
To update your contact information, please email the following information to [email protected]:
Your Name
Your Student's Name and UTC ID Number
Description of the updates you'd like us to make (e.g., change email address, phone number, mailing address, name(s) of additional member(s), etc.)