UTC media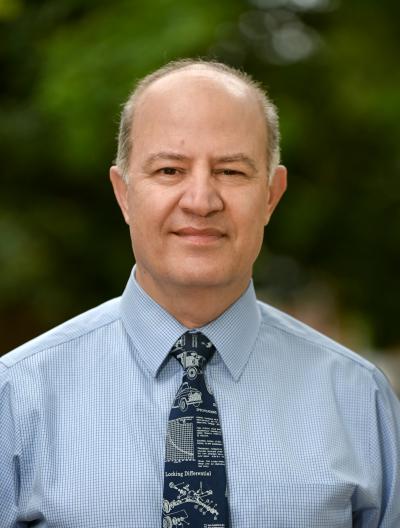 Greetings!
Welcome to the College of Engineering and Computer Science at the University of Tennessee, Chattanooga. We are glad that you decided to visit us.
Situated in downtown Chattanooga, the University has been an integral part of the region since 1886. The University's heritage as a liberal arts university was enhanced and expanded in 1969 when it became the University of Tennessee at Chattanooga. Since its establishment as a comprehensive university, we have been growing with the city. The college was founded in 1977 with the vision to produce the technical workforce of the region. Today, the college enrolls over 1,600 undergraduate and graduate students in 12 disciplinary specific undergraduate, Master's, and PhD degree programs.
Our faculty and staff work with the common vision of making a pre-eminent college of engineering and computer science in the region, the state, the nation, and beyond. The mission of the college is in threefold: (1) produce tomorrow's technological workforce; (2) discover new knowledge in engineering, technology, and computer science; and (3) engage communities through service and scholarship.
The college is made of five departments: Department of Civil and Chemical Engineering, Department of Computer Science and Engineering, Department of Electrical Engineering, Department of Engineering Management and Technology, and Department of Mechanical Engineering. The college continues to seek ways to enhance the learning experience of our students using both conventional and innovative new methods, including our online courses being rated highly by US News and World Report. The faculty of the college is also actively involved in research activities in areas of urban science (smart cities), energy and networked systems, data analytics, infrastructure engineering, information security, quality control, robotics, fluid dynamics, and automotive systems, to name just a few.
Our students are active in a variety of classroom, laboratory, community, and extracurricular activities. They annually participate in national student contests such as the steel bridge competition, the concrete canoe competition, the Institute of Electrical and Electronics Engineers robotics competition, the SAE Collegiate Design contest, the chemical car competition, and others. They serve our communities through joint activities and projects with organizations such as Engineers Without Borders, Habitat for Humanity, Erlanger Health System and Hamilton County Department of Education. Our students are also heavily involved in the STEM (Science, Technology, Engineering, and Math) education of the region through sponsoring LEGO© robotics competition, ACT preparation workshops, science fairs and mathematics competitions.
If you are potential students or parents of those considering to join us, you should also be aware that our faculty take pride in building close mentor-mentee relationships with our students in small size classes with attention given to individual student success. We are also proud that all our students receive hands-on, application oriented education, making the demand of our graduates by industry extremely high.
We are making a history in developing a pre-eminent college of engineering, technology and computer science. I would invite you to visit us both in person and through browsing through the websites. I trust you will be as excited as we are in our pursuit of excellence.
Gratefully,
Dr. Ahad Nasab
Interim Dean of the College of Engineering and Computer Science