Music Therapy Audition Requirements
UTC media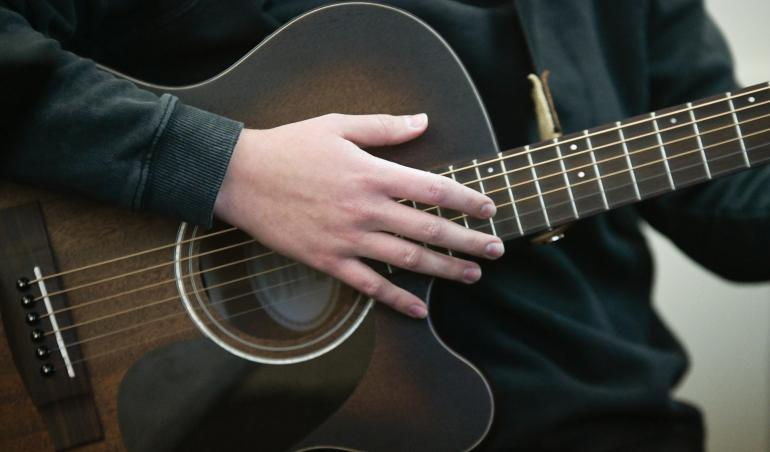 All music therapy majors are expected to perform appropriate undergraduate repertoire; demonstrate musicianship, technical proficiency and interpretive understand on a principle instrument/voice.
Also, majors should be able to perform in small and large ensembles. Each music therapy major is required to complete a total of four semesters of applied study on their principal instrument/voice at the 2000-level. Placement into applied level of study is determined by audition. Please see audition requirements for your principle instrument here.
Music therapy majors who have studied guitar as a secondary instrument and proficiently demonstrate the foundational skills listed below, are eligible to be exempt from the first semester guitar requirement. Please contact Professor Katherine Goforth Elverd directly to schedule your audition for guitar.
Lead and accompany proficiently on guitar.
Play basic chord progressions in several major keys with varied accompaniment patterns.
- D Major (I, IV, V)
- G Major (I, IV, V)
- A Major (I, IV, V)
- E Major (I, IV, V7)
- C Major (I, IV, V)
Play basic minor chords - E minor, A minor and D minor.
Play and sing basic repertoire on guitar (traditional, folk, and/or popular songs) with lead sheets.
Sing in tune with a pleasing quality and adequate volume with guitar accompaniment.
Tune guitar using standard tuning.
Care for and maintain guitar.