May 2022 Honors & Recognition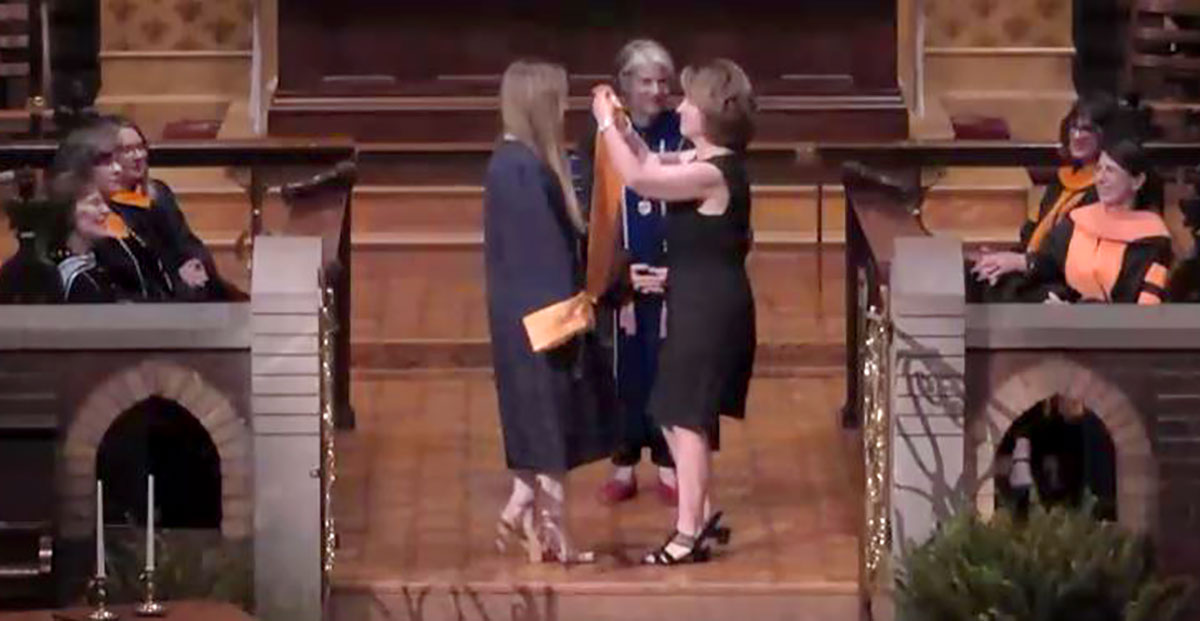 Click to view the recorded livestream of the May 6, 2022 Honors and Recognition Program for our graduates.
Nightingala 2022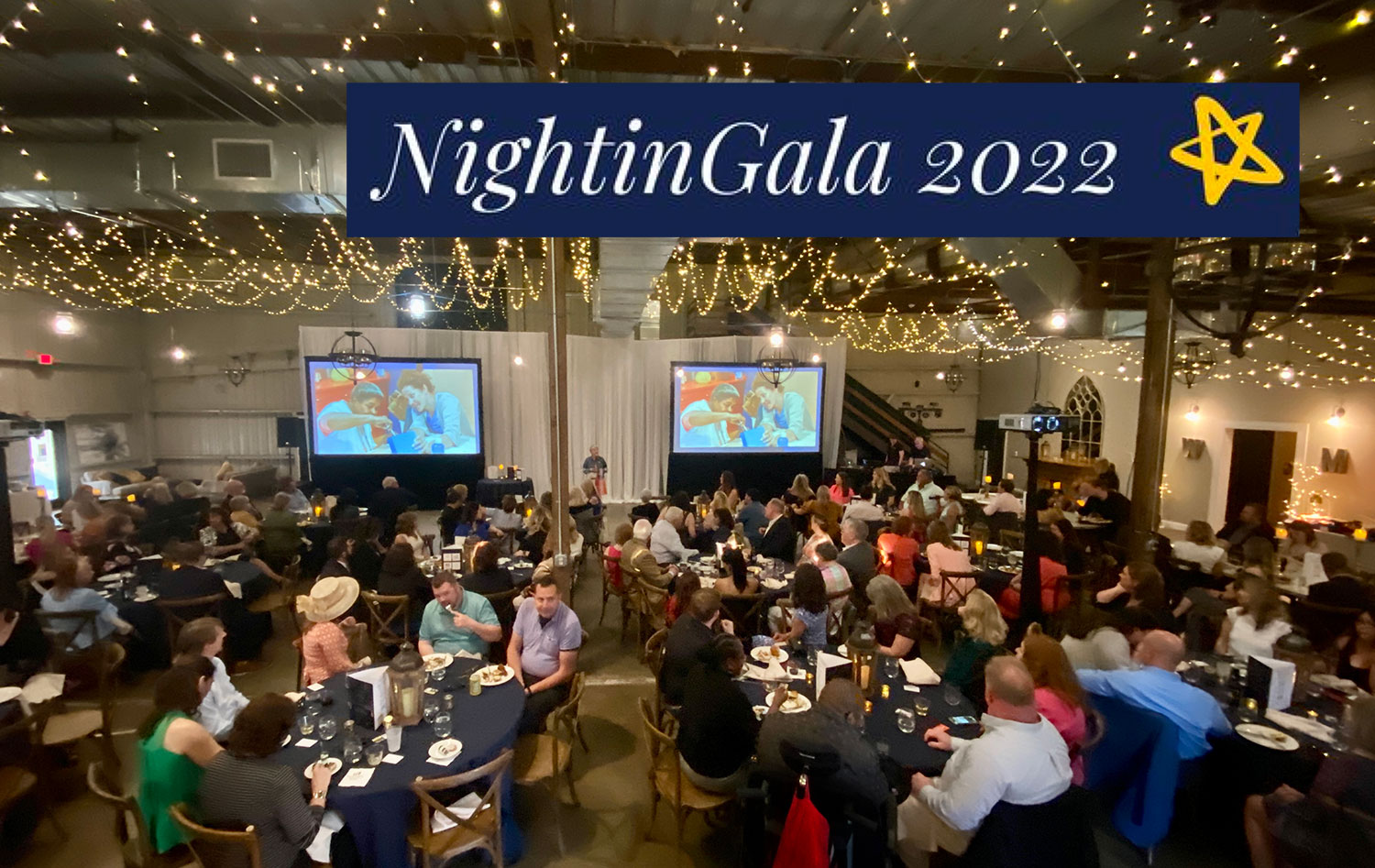 NightinGala, the annual gala supporting nursing simulation at UTC, returned in person this year on April 22! Visit our Flickr Album for photos. A 16 minute video showcasing the past, present, and future of UTC Nursing programs premiered at the event.
Congratulations to Michelle Pickett and Jill Fikkert, co-founders of LifeSpring Community Health, who received the Outstanding Community Partnership Award presented at NightinGala.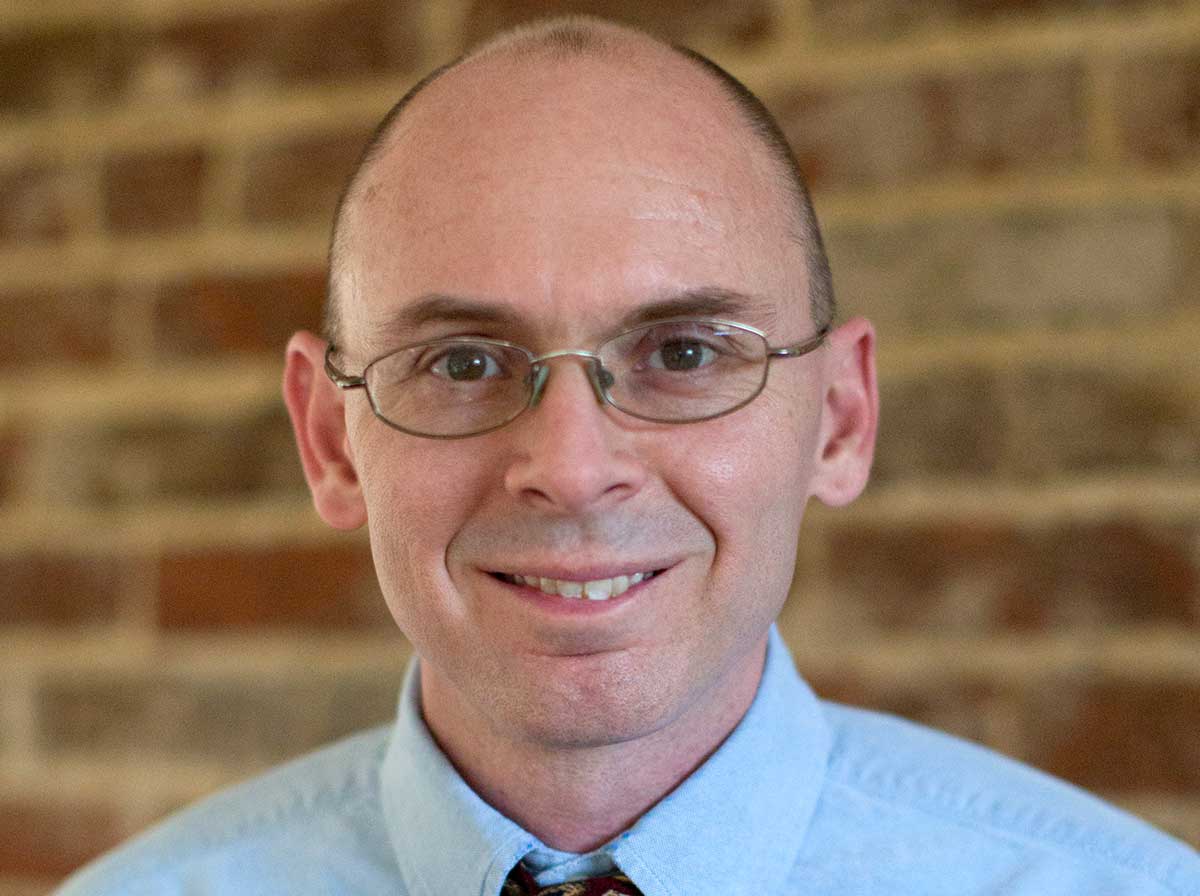 Jeff Tieder received the Outstanding Alumni Award. Congratulations, Jeff!
Sigma Celebrates 40 Years!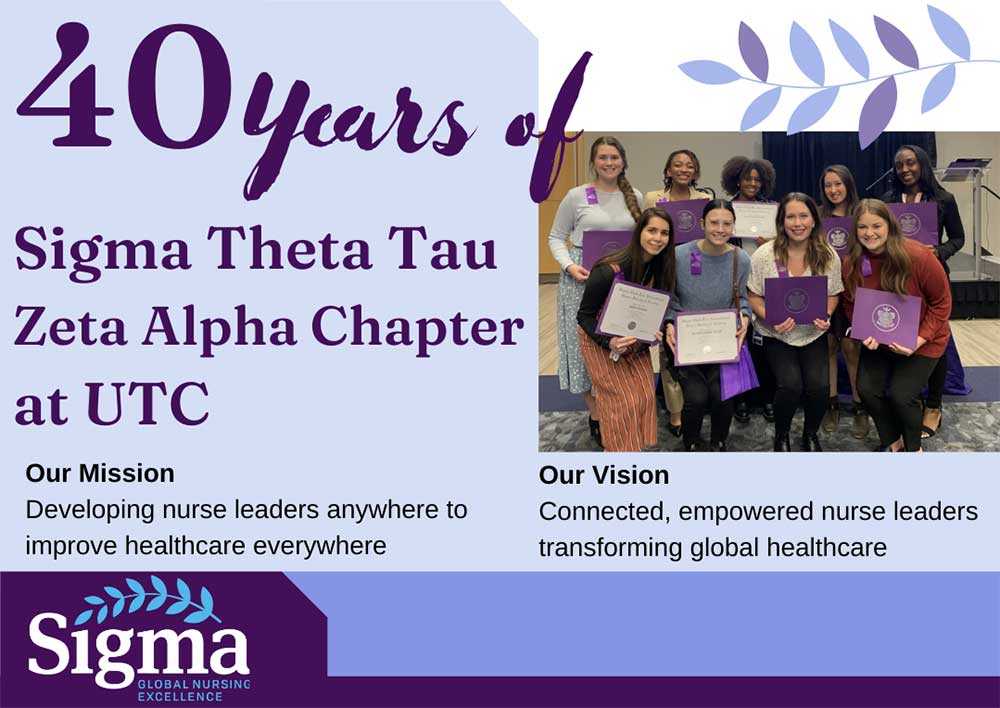 Celebrating Diversity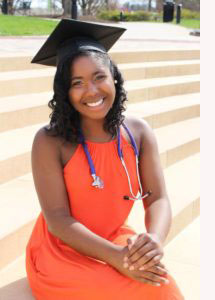 The Tennessee Association of Nurse Anesthetists (TANA) has featured comments by SRNA Briana Covington, who tells of how she was inspired both by nationally known nurse leaders but also local role models. "These women motivate me to carry on," Briana writes, "and one day I hope to be the same inspiration for someone else that these ladies are to me."
Briana will be part of a focus group of diverse graduate level students at UTC. Briana already serves on the TANA Diversity, Equity, and Inclusion Taskforce, which is charged with increasing diversity of CRNAs in our state or drawing those CRNAs from diverse backgrounds into active participation within TANA.
$1.5 Grant Supports Older Adults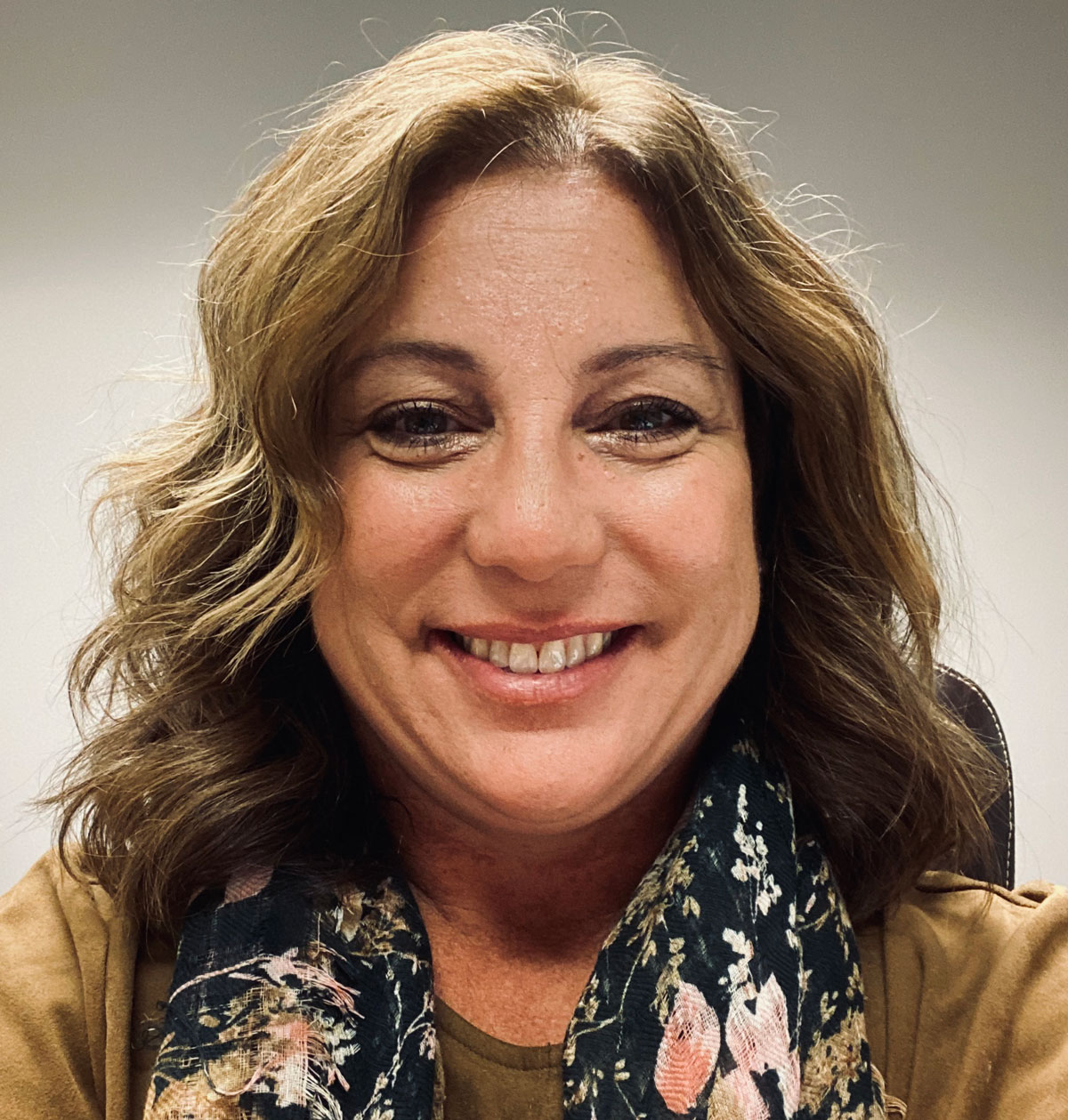 Dr. Kristi Wick (pictured) and Jessica Freeman have been awarded a $1.5 million grant from the Tennessee Department of Health to collaborate with faith-based communities to build an Intrastate Network to Deliver Equity and Eliminate Disparities (INDEED).  See the full press release for more. 
Ed Tempel Receives Daisy Award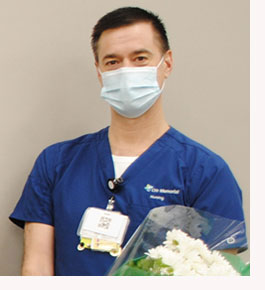 Gateway RN‑BSN student Ed Tempel was recently named a recipient of the Daisy Award for Extraordinary Nurses at Chi Memorial Hospital in Chattanooga. 

See the Chi Memorial press release for more about Ed and other nurses who provide "above and beyond" care to their patients.
The Gateway program allows Registered Nurses to earn their Bachelor's degree while continuing their to work full-time.  Congratulations, Ed!
Spring 2022 Whitecoat Ceremony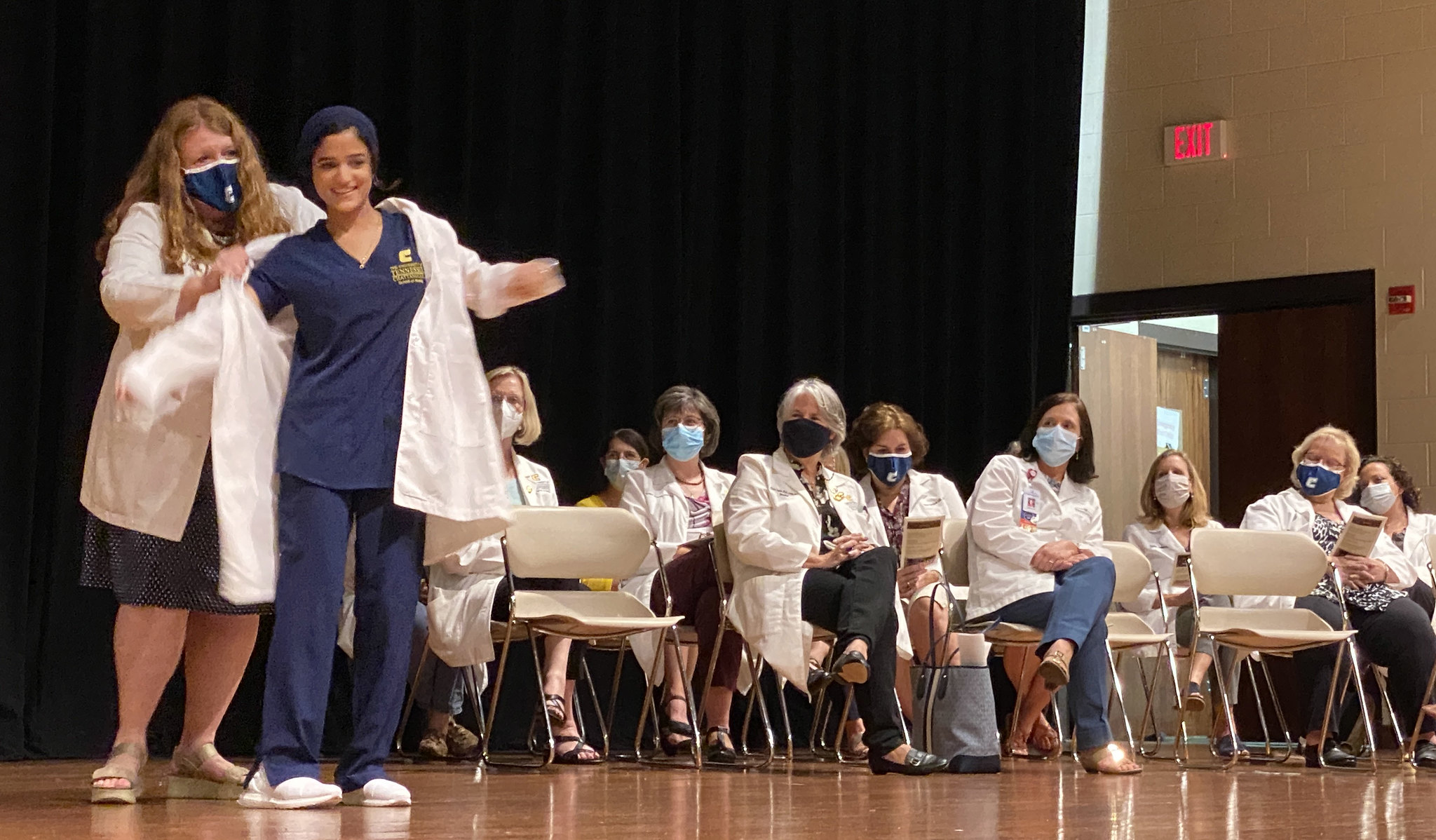 View the recorded livestream or see our Flickr photo album of the Whitecoat Ceremony on January 24.