The University of Tennessee at Chattanooga Interior Design Department is CIDA (Council for Interior Design Accreditation) and NASAD (National Association of Schools of Art and Design) accredited.
Council for Interior Design Accreditation (CIDA)
CIDA is an independent, non-profit accrediting organization for interior design education programs at colleges and universities in the United States and Canada. For more than 35 years, this knowledge-driven organization has been passionately committed to the ongoing enrichment of the interior design profession through identifying, developing and promoting quality standards for the education of entry-level interior designers, and then encouraging, accrediting and supporting educational programs to aspire to those standards. Through a process of program self-evaluation and peer review, accreditation promotes achievement of high academic standards, while making education more responsive to student and social needs. The Council engages nearly 200 volunteers, all drawn from interior design practice and education, to carry out its work. Nearly 150 interior design programs are currently accredited by the Council, serving an estimated 20,000 students.
The interior design program leading to the Interior Architecture degree is accredited by the Council for Interior Design Accreditation, www.accredit-id.org, 206 Grandville Avenue, Suite 350, Grand Rapids, MI, 49503.
The CIDA-accredited program prepares students for entry-level interior design practice, for advanced study, and to apply for membership in professional interior design organizations. The Interior Architecture degree granted by the University of Tennessee at Chattanooga meets the educational requirement for eligibility to sit for the National Council for Interior Design Qualification Examination (NCIDQ Exam). For more information about NCIDQ Exam eligibility visit: https://www.cidq.org/eligibility-requirements.
UTC media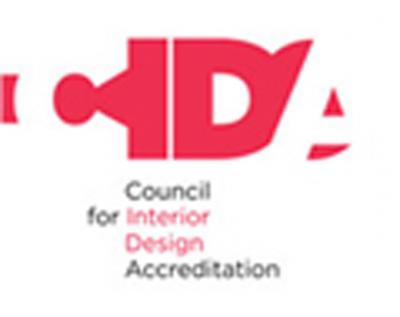 ---
National Association of Schools of Art and Design (NASAD)
NASAD was established in 1944 to improve educational practices and maintain high professional standards in art and design education. Its aims and objectives are:
To establish a national forum to stimulate the understanding and acceptance of the educational discipline inherent in the visual arts in higher education in the United States.
To establish reasonable standards centered on the knowledge and skills necessary to develop academic and professional competence at various program levels.
To foster the development of instruction of the highest quality while simultaneously encouraging varied and experimental approaches to the teaching of art and design.
To evaluate, through the process of accreditation, schools of art and design and programs of studio art and design instruction in terms of their quality and the results they achieve, as judged by experienced examiners.
To assure students and parents that accredited art and design programs provide competent teachers, adequate plant and equipment, sound curricula, and are capable of attaining their stated objectives.
To counsel and assist schools in developing their programs and to encourage self-evaluation and continuing studies toward improvement.
To invite and encourage the cooperation of professional art and design groups and individuals of reputation in the field of art and design in the formulation of appropriate curricula and standards.
To establish a national voice to be heard in matters pertaining to the visual arts, particularly as they would affect member schools and their stated objectives.