Conference Speakers Continued
UTC media

UTC media

UTC media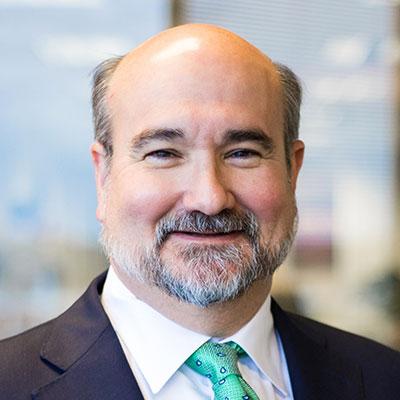 David Adair, MD, MBA, FACOG, FASH
Dave is a native of the hills of southern West Virginia and eastern Kentucky. He graduated with a Bachelor of Science cum laude in biology and geography from Morehead State University, Morehead, KY in 1986. Dave was inducted into the Morehead State University Hall of Fame in 2009. He graduated from Marshall University, in Huntington, WV with a Medical Doctorate in 1990. Dave completed internship and residency in obstetrics and gynecology at the University of Florida Health Science Center (UF), Jacksonville, FL in 1994. During his tenure at UF he was awarded the opportunity to attend National Maternity Hospital in Dublin, Ireland for the study of active management of labor. Dave still holds the record for the UF department of Obstetrics and Gynecology for the most research articles published as a resident with 15 peer reviewed articles. Maternal Fetal Medicine and Hypertension training was completed at Wake Forest University School of Medicine in Winston Salem, NC from 1994 to 1996. During this time, he also worked at Mass General Hospital, The Renal Unit, Harvard University, in the lab under the direction of Dr. Garner Haupert. His first full academic appointment was at the Louisiana State University School of Medicine, Shreveport, LA in 1996 to 1998. Dr. Adair began practice in Chattanooga in 1998 and has been with the Department of Obstetrics and Gynecology since that time. He along with Dr. Joseph Kipikasa formed Regional Obstetrical Consultants (ROC) based on giving the complicated pregnant patient the best evidence-based care with compassion. ROC has offices in 13 locations and covers 50,000 square miles today with Solutions To Obstetrics in Rural Communities (STORC) which has now provided over 50,000 patient visits to date since its inception in 2009. Dave recently completed his MBA with health care concentration at the University of Tennessee Chattanooga, graduating as the most outstanding graduate of the Gary W. Rollins School of Business, class of 2019. Dave is a Professor, Vice Chairman, and Program Director for the Department of Obstetrics and Gynecology, The University of Tennessee College of Medicine in Chattanooga. He holds numerous patents, has published over 70 peer reviewed papers, 15 book chapters, awarded over 25 million dollars in grants and research support, and has been lucky to receive numerous teaching and research awards. Dave has been visiting faculty to Europe, Asia, North, Central, and South America. He has three children, one granddaughter, three dogs, and a cat. He enjoys NASCAR, UT and UTC sports, along with any beach.
UTC media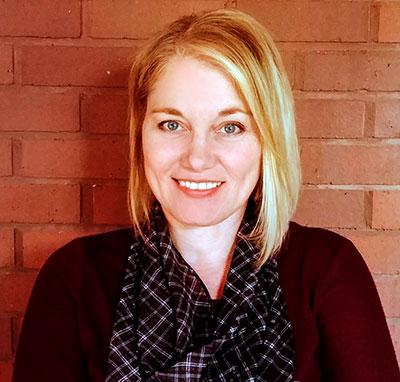 Susan Vandergriff
Executive Director, A Step Ahead Chattanooga
Susan Vandergriff is the Executive Director of A Step Ahead Chattanooga, a local nonprofit that empowers women by offering information about and free access to long-term, reversible birth control (IUDs and the implant.) Susan completed her undergraduate degree in Sociology and Anthropology at UTC and also holds a Master's in Human Services Counseling. Prior to working at A Step Ahead, Susan was a banker for 18 years while simultaneously homeschooling her oldest child throughout his school career and operating her own business as a Licensed Kindermusik Educator. Susan's family is a beautiful blend of biological, adoptive, and bonus children. She and her husband Sam, have six children between them, ranging in age from nine to 21. Susan is passionate about improving the lives of others and is especially interested in breaking cycles of poverty, both here and abroad. She has served in orphanages in Ethiopia, Guatemala, and Haiti.
Priscilla Simms-Roberson, DNP, NP-C, SANE-A
Assistant Professor of Nursing at University of Tennessee at Chattanooga
SANE Coordinator, Rape Crisis Center, Partnership for Families, Children and Adults
Dr. Simms-Roberson is licensed as an Adult Nurse Practitioner in the state of Tennessee and certified as a Sexual Assault Nurse Examiner (SANE-A) through the International Association of Forensic Nursing. She received a Doctorate in Nursing Practice at the University of Tennessee at Chattanooga in 2016 and a Master's of Science in Nursing at Vanderbilt University in 2006. Dr. Simms-Roberson has worked as an adult nurse practitioner in many different healthcare settings including primary care, community health, home health, forensics, psych, and long term care. While attending Vanderbilt, Dr. Simms-Roberson specialized in forensic nursing and began work as a sexual assault nurse examiner at the Memphis Sexual Assault Resource Center in Memphis, TN. Dr. Simms-Roberson completed SANE-A training in 2006 and Intimate Partner Violence Examiner training in 2017. Since 2005, she has been providing forensic medical exams to victims of sexual assault and, more recently, victims of domestic violence. Currently, Dr. Simms-Roberson is teaching in the MSN program at the University of Tennessee at Chattanooga and is the Sexual Assault Nurse Examiner (SANE) Coordinator at Partnership for Families, Children and Adults in Chattanooga, TN. She recently developed an online Introduction to Forensic Nursing course available as an elective to undergraduate and graduate students. Dr. Simms-Roberson has presented at multiple national and international conferences. Her interests lie in projects and research that encourage healthcare quality improvement and the translation of evidence into practice. In 2017, Dr. Simms-Roberson was elected as a Commissioner for the Commission on Forensic Nursing Certification and President of her local Sigma Theta Tau Nursing Honor Society chapter. She is also a member of the American Academy of Nurse Practitioners, International Association of Forensic Nurses, National Organization of Nurse Practitioner Faculties, and her local Sexual Assault Response Team (SART) and Domestic Assault Response Team (DART).
Brittany Hennessee
Manager of CHI Memorial MaryEllen Locher Breast Centers
Hello! My name is Brittany Hennessee and I am the manager of the MaryEllen Locher Breast Center. I am a Radiologic Technologist, and I specialized in Mammography. I have worked for the MaryEllen Locher Breast Center for over five years as a Mammographer, but I have recently taken on the manager role. I became a Radiologic Technologist with a specialty in Mammography because my family has been impacted by breast cancer, and I fell in love with the work they do.
Just a few things about me:
I have been married to my high school sweetheart for fifteen years.
We have two children.
This is my second career, my first being in HR.
I was raised on a chicken farm in Birchwood, Tennessee.
Jill Fikkert, RN, BSN
Director of Nursing, LifeSpring Community Health
Jill Fikkert, RN, BSN, is a native of Southern New Jersey and earned her bachelor of science degree from Widener University in Chester, PA. She has 33 years of experience in clinical nursing, health education and nursing management. She has also worked in the areas of medical surgical, intensive care, cardiothoracic intensive care, critical care education, home health, hospice care, and college health and is a faith community nurse. For the past twelve years, she's been with LifeSpring Pediatrics as a co-founder, advisory board member, and--for the last seven years--as the Director of Nursing. She has a passion for serving underserved children in Chattanooga. Jill is married to her husband, Brian, and has three children.
UTC media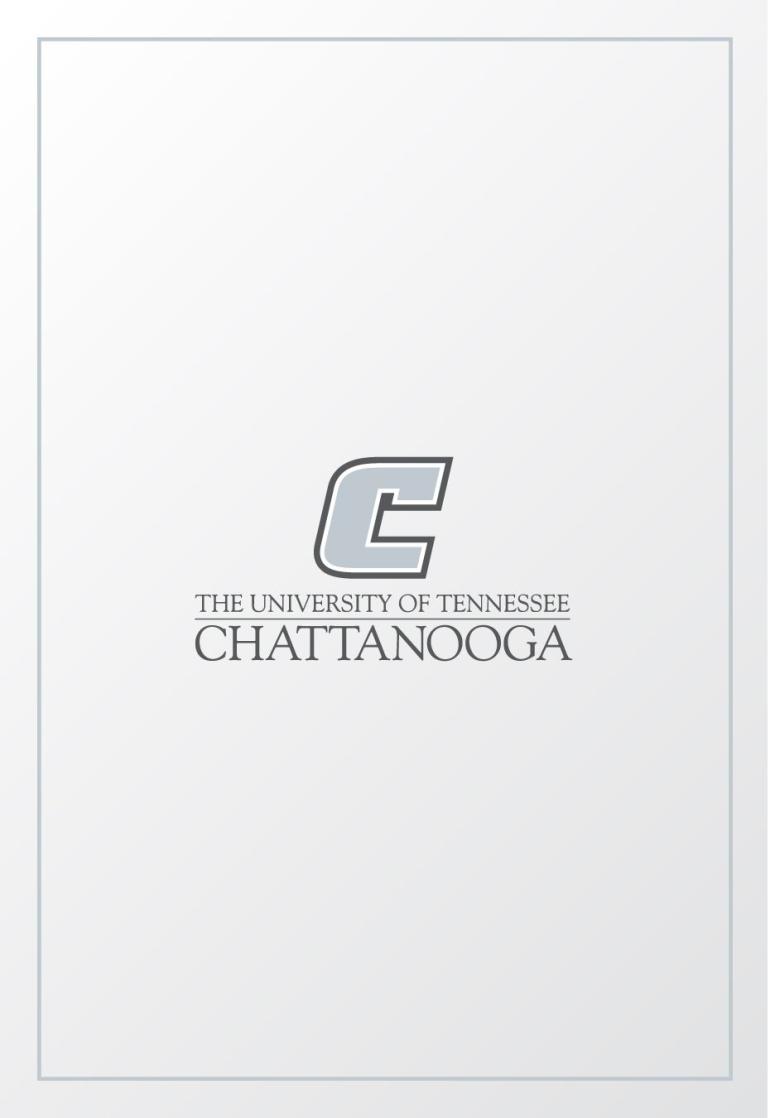 Jaime D Lacey, RD, LDN
Jaime Lacey is currently the Registered Dietitian, Clinical Coordinator, and Adolescent Bariatric Coordinator at the Childhood Healthy Eating and Active Living Center at the Children's Hospital at Erlanger. She has been a Registered and Licensed Dietitian here in Chattanooga for her entire career, most of which has focused on the field of pediatrics. Her pediatric experience includes working at the Women, Infants, and Children (WIC) and Head Start/Early Head Start Programs, at the Children's Hospital at Erlanger (in both inpatient and outpatient settings), and at Orange Grove Center (working with children and adults with developmental disabilities). Additionally, she has worked with adult populations at Erlanger Hospital (oncology), Siskin Hospital for Physical Rehabilitation, and the Jimmy Simpson Foundation (long term care for brain injury patients). Her nutrition expertise has also been used to volunteer at the Volunteers in Medicine Clinic and Lifespring Pediatrics. In her free time, you can find her playing in her pottery studio, kitchen, or outside on her bike or SUP board, hiking, gardening, or walking her 2 Great Pyrenees.
UTC media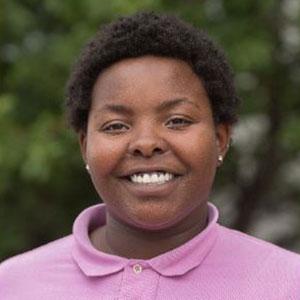 April Wilson, MSW
UT Chattanooga Social Work, Clinical Instructor & Interim Director of Field Education
Professor Wilson is a Clinical Instructor at UTC. She obtained her BSW from the University of TN Chattanooga in 2011 and her MSW from Southern Adventist in 2013. For the past six years, Professor Wilson has worked primarily with survivors of intimate partner violence and sexual assault. While working in a community-based program, she has served in various positions aiding families experiencing trauma. In her most recent role, April was charged with the responsibility of implementing a systems-based approach to intimate partner violence in Chattanooga/Hamilton County. Prior to becoming a full-time clinical instructor in the program, April served as an adjunct faculty member in the UTC Social Work program as well as a field instructor for students. Professor Wilson teaches a summer course on family violence and social work practice, allowing her to share her expertise and knowledge with students surrounding the issues of intimate partner violence. In the past, April has served on the Head start Policy Council, the Shelter Best Practices Committee for the State of Tennessee, and the local Human Trafficking Coalition. During her time at the community-based domestic violence program, April implemented the LGBTQ Committee aimed at increasing knowledge around services for members of the Lesbian, Gay, Bisexual, Transgender, and Queer communities. April received her licensure in 2016 and is actively working to obtain her LCSW and RPT certifications. Since obtaining her MSW, April primarily serves in macro, administrative social work positions. April is a local trainer on issues affecting families and presents about the impact of violence on children, domestic violence 101, anti-bullying and the LGBTQ community, trauma informed practices when working with shelter residents, and the intersectionality of domestic violence and childhood trauma. April is also a Building Strong Brains (BSB) Trainer for the State of Tennessee aimed at educating members of the community of the impact of ACEs (adverse childhood experiences) and the developing brain
Berneet Kaur, MD, MAS
Dr. Berneet Kaur is graduate of the American Board of Psychiatry and Neurology, Adult Neurology. She is also a graduate of the United Council for Neurologic Subspecialties, Behavioral Neurology. Her Clinical interests and expertise include dementia, delirium, geriatric neurology, cognitive capacity evaluations, and medication utilization in older patients.
Bryan Johnson, MD
Dr. Johnson graduated from Mercer School of Medicine and completed his Family Medicine Residency at ETSU, Bristol. He spent the first twelve years of his career in private practice in Hiawassee, GA where he was the founding member of a 3 physician group providing full hospital, nursing home and clinic care.
He is triple board certified in Family Medicine, Palliative Medicine and Integrative Medicine. He currently practices integrative palliative care as the Medical Director for Erlanger Palliative Care. He has been an active associate professor of clinical medicine at UTC since March, 2014.
His favorite thing is time in the outdoors with his amazing wife and two teenage boys. He is an enthusiast for spiritual formation and personal development in the style of Brene Brown, Richard Rohr and Matt McClannahan.
His "Why" statement is: Risking the truth, so that we can live without regret.
Kristina Wick, DNP, FNP-BC, GS-C
Vicky B Gregg Chair of Gerontology, Assistant Professor Nursing
After obtaining a Bachelor of Arts degree in Chemistry at USF in 1994, Mrs. Wick pursued nursing as a career. She received her BSN from ETSU in 1999, and subsequently completed the MSN program at UTC in the FNP concentration. Currently, Mrs. Wick is pursuing her DNP at UTC. With a passion for geriatrics, Mrs. Wick gained experience while employed at Alexian PACE and in private practice at Galen Medical Group prior to joining the faculty at UTC School of Nursing as the Vicky B. Gregg Chair of Gerontology and lecturer. Mrs. Wick's goals include advancing geriatric care in the community, increasing the number of health care providers trained in geriatrics, and conducting research, which guides geriatric clinical practice.
UTC media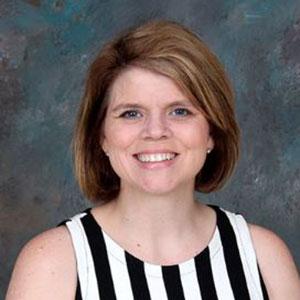 Mary Jo Blanton, MSN, FNP-BC
FNP-Clinical Coordinator, CANDL
Mrs. Blanton joined the UTC School of Nursing CANDL team in 2018 and currently serves as a Family Nurse Practitioner, Clinical Coordinator for FNP students and preceptors. With the team she is focused on establishing and enhancing academic partnerships in the urban underserved community to prepare FNP students to be practice ready to care for culturally diverse populations upon graduation. She also works closely with preceptors in the urban underserved areas providing preceptor support to better facilitate the overall clinical experience. She graduated from Alcorn State University in 2004 with her Masters of Science in Nursing and is a board certified Family Nurse Practitioner through the American Nurses Credentialing Center (ANCC).