The goal of graduate advising is to provide students assistance with academic planning, pre-registration advisement and graduation planning. UTC Rollins College of Business advisors, including your MAcc advisor, are available year-round to discuss academic concerns, degree requirements, GPA concerns, petition requests and other academic or administrative needs.
---
Advising/Registration Policies
Currently enrolled MAcc are not required to be advised prior to registering.
New MAcc Students are required to be advised by either email, phone, or in person prior to registering.
Instructions for Registering:
Step 1: Preparing Your Schedule

Find out what you have taken and what you have left to take.

Refer to MyMocs Degree, a web-based tool to help monitor progress towards graduation. It combines degree requirements and the coursework completed in an easy-to-read evaluation that allows students to view their progress toward a degree. (NOTE: Business graduate students' prerequisite/background requirements won't show up on My MocsDegree as needed classes but will appear once those classes have been taken. If you are unsure of your program prerequisites, contact your advisor.)

To access MyMocs Degree follow the instructions below.

1.Go to MyMocsNet.

2.Enter your UTCID & Password.

3.Students go to the 'Academics' tab –Located in middle of page.

4.Click on the link to MyMocsDegree.

Find out what courses are being offered that meet your program requirements.

Refer to the MAcc Course Schedules on the RCOB web site.

If you would like to be advised, you are welcome to do so by phone, email, or in person.

Email Gracelyn Lane ([email protected]) if you want to be advised. Prior to advising, please look at your MyMocs Degree and the upcoming semester's class schedule as well as come up with a tentative course schedule.

Step 2: Registering for Classes

Register for classes via MyMocsNet.

Refer to the UTC Registrar for instructions regarding registering for, adding, dropping courses through MyMocsNet.

Do I have an advising hold that needs to be removed?

There are no advisement holds for summer registration for currently enrolled students. Advising holds are used only during fall and spring course registration. Advising holds will be removed for all currently enrolled MAcc students prior to the first day of priority registration. New or readmitted fall students need to be advised via email, phone, or in person to have hold removed.

Step 3: Getting Prerequisite or Closed Class Errors When Registering

Closed Class Errors: If you try to register for a class with a capacity of zero, email

[email protected]

for a closed class override.
Waiting Lists: To be added to a waiting list for a full class, email

[email protected]

Prerequisite Errors: If you get a prerequisite error & feel you meet the prerequisites for the course in question, contact Gracelyn Lane (

[email protected]

) in the RCOB Graduate Programs Office so that she can issue you a prerequisite override.
Degree Requirements
Below are a few things to keep in mind when working toward your graduate business degree.
GPA Maintenance

You must maintain a 3.0 GPA on all courses taken for graduate credit or you will be put on academic probation and are in danger of being dismissed from the graduate program.

Course Grades

No credits earned with grades below C will be accepted for graduate degree requirements.
However, grades of D and F are computed into the graduate grade point average.
When courses are repeated, all grades are included in computing the graduate grade point average.
No grade below a B will be accepted for transfer credit.
Students who earn 3 or more grades of C or below in graduate level courses will be dismissed from the MAcc program.

Time Limit

The time limit for fulfilling the requirements for a master's degree is six years. All courses included on the Program of Study must be current at the time of completion of the degree. An extension of time form, available on the Graduate School Web site, can be used to request a one‐time, one‐year extension. The request must be signed by your advisor on behalf of the COB and submitted to the Office of the Graduate School for final approval.
Meet your MAcc Academic Advisor
Image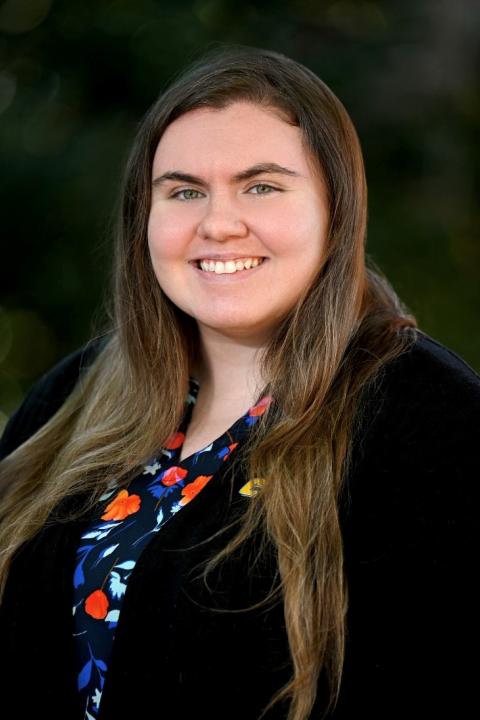 Gracelyn Lane
Graduate Recruitment Coordinator/Advisor
---
207 Fletcher Hall