Pre-Orientation Guides
Our pre-orientation guide is designed to help take the stress out of coming to Orientation. Prepare yourself for your upcoming Orientation session by taking a moment and review our guide!
To view the 2018 Freshmen Pre-Orientation Guide click here.
Orientation Sample Schedule
To better assist you, we have provided a sample schedule of our program. The scheduel will give you a brief overview of the activities and presentations you may experience at your orientation session. Please not that the times and locations may change.
Post-Orientation Guide- Coming Soon!
These Post-Orientation Guides will serve as reference regarding any loose ends you may still need to tie up. Information regarding Move-in, UTC Alert, and more can be found in these useful guides!
An updated version of the Post-Orientation Guide will soon be available.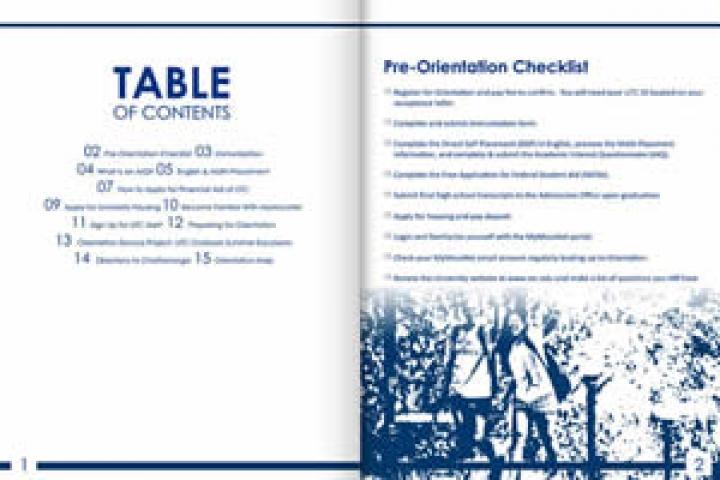 Questions About Orientation?
Our Pre-Orientation Guide is easy to use and contain a lot of great information about your upcoming session!