Fall Opening has something for everyone!
Enrollment Management and Student Affairs has activities and programming for all students kicking off the fall 2022 semester. We know this is a busy time, so we've called in our best employees and students to help you navigate campus and all its excitement (with a splash of chaos). You'll discover opportunities to get involved, go swimming in the lazy river at the ARC, get information about campus resources, blow off some steam at the Oak Street Roast and so much more.
We are here for you and we want your semester to be more amazing than you could imagine.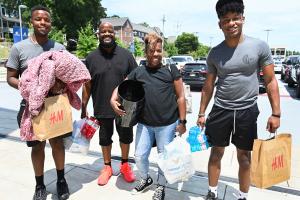 Operation Move In
August 17-20, 2022
These few days before the start of classes is new and current students move into campus housing and get settled and ready to start the semester.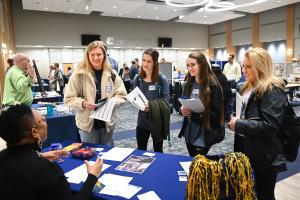 First Flight
August 17-21, 2022
First Flight is a pre-welcome week experience created to help students in their first or second year navigate life in and out of the classroom at UTC.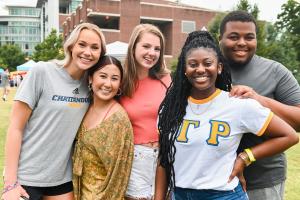 Welcome Week
August 22-26, 2022
The first week of classes is jam-packed with daily, free activities for students to have fun, meet other Mocs get involved and get familiar with the campus.
Volunteering
One of the greatest parts about this season is the individuals and groups who step up to help new and returning members of the Mocs family. We couldn't do it without you! Sign up early to get your choice of volunteer spots.