Clinical Medical Assistant
Start Your CMA Career Quickly!
Prepare to Earn CCMA Certification That Leads to an In-Demand Job.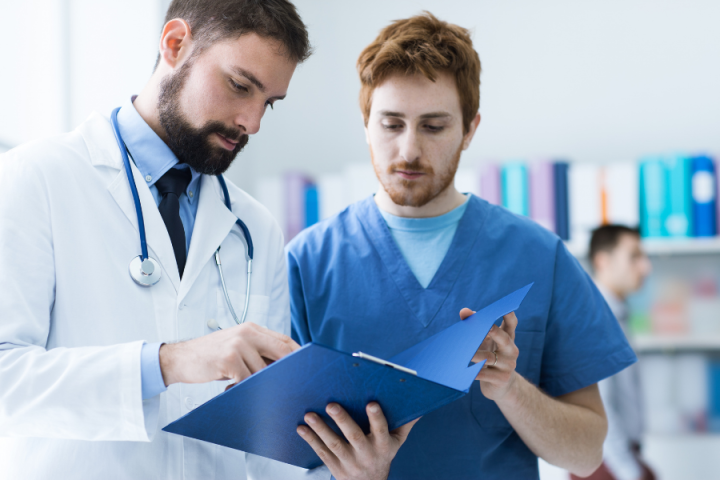 Get Certified and Find Employment Through Our Employer Partners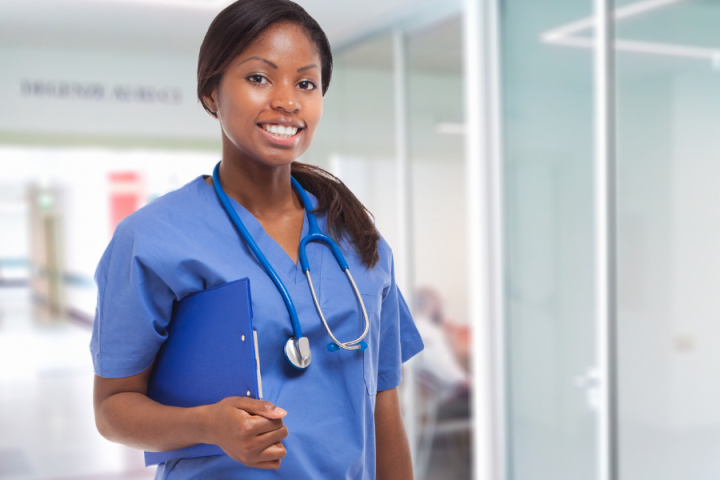 Launch a Healthcare Career in Less Than Five Months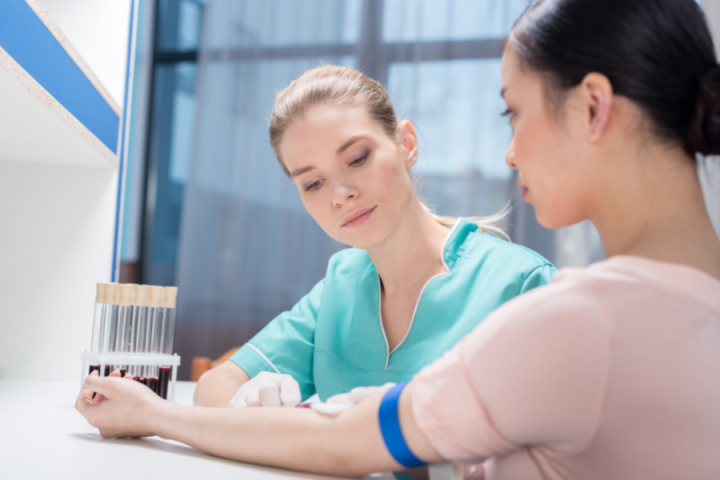 100% Certification Pass Rate in 2021
Academy at a Glance
Format:
Hybrid (Online and Face-to-Face)
Length:
18 Weeks
Program Hours
140 Hours + Optional Clinical Externship
Meeting Days and Times
The Spring 2024 course is now full. We have opened registration for the Summer 2024 course.
Student Tuition
$2,995 includes course textbooks, CCMA certification exam fee and one set of navy scrubs.
FAFSA is not eligible for this course. Students do not need to be officially admitted to the university to enroll. Payment is due in full upon registering for the course.
Registration Deadline
April 23, 2024
Registration must be completed two weeks before the class begins.
Do You Still Have Questions?
Call Our Student Support Team at 423-425-4344 or email [email protected].
Make a Difference in Healthcare! Become a Certified Clinical Medical Assistant Quickly
In less than five months, you will learn the healthcare skills needed to become a certified clinical medical assistant and start your new career.
Clinical medical assistant certification gives you access to more career opportunities and maximizes how much money you can earn.
UTC's Clinical Medical Assistant Academy combines in-depth classroom lectures with hands-on medical assistant training to ensure your career success.
What is a Clinical Medical Assistant?
Clinical medical assistants help physicians and nurse practitioners with patient care. Their main goal is to prepare patients for examination. They perform a variety of hands-on tasks including taking vital signs, performing EKGs, assisting with minor procedures, obtaining laboratory specimens and more. Clinical medical assistants are often responsible for documenting and maintaining patients' medical histories. They also play a crucial role in educating patients about their health.
Why Are CMAs Valuable?
Clinical medical assistants play an important role in making sure patients receive the best care possible.
A clinical medical assistant is often the first and/or last healthcare professional a patient interacts with during their visit. Their interactions will impact how patients view their overall experience.
The clinical medical assistant profession is a great stepping stone for individuals interested in pursuing nursing, physician assistant (PA) or medical school.
Who Should Enroll?
UTC's Clinical Medical Assistant Academy is suited for any individual wanting to enter the healthcare field. Our fast-paced program requires dedication and attentiveness in order to see the full benefits.
Students who want or need patient care hours are strongly encouraged to enroll. Medical assistant training, certification and patient care experience often help students stand out when submitting PA and medical school applications.
Do I Need Prior Work Experience?
You do not need any prior work experience to participate in CPE's Clinical Medical Assistant Academy. The clinical medical assistant program is designed for all experience levels.
Are There Any Prerequisites?
There are no prerequisites to enrolling in the Clinical Medical Assistant Academy.
However, to participate in the optional externship, clinical medical assistant students must be at least 18 years old and be willing to submit to a background check and drug screening as well as provide immunization records. Certification exams require clinical medical assistant students to be at least 18 years old with at least a GED or high school diploma.
Is Certification Necessary to Become a Clinical Medical Assistant?
Medical assistant certification may be required for many CMA jobs due to the specific skillset and dedication the role requires. Earning a certification validates your skills to employers and shows that you have the credibility and medical assistant training to perform well.
Which Medical Assistant Certification Will the Program Prepare Me For?
Students who complete the Clinical Medical Assistant Academy will be prepared to sit for the National Healthcareer Association (NHA) Certified Clinical Medical Assistant (CCMA) national certification examination. The CCMA certification is nationally-recognized.
The certification exam is included in the cost of the course.
How Long Does the Certification Exam Take?
The CCMA certification exam has 150 multiple choice questions with a three-hour time limit.
Do I Have to Renew My Certification?
Because of the rapid changes in the healthcare field, NHA requires CCMA certification renewal every two years. Certification renewal allows certified clinical medical assistants to maintain their CCMA credentials.
Learn More About NHA's renewal requirements →
I Want to Earn My CCMA Certification! But Why Should I Prep With UTC?
With UTC, your medical assistant training lasts 18 weeks. Alternate medical assistant programs can take up to two years!
UTC has a strong brand and is ranked among the top 10 of all colleges and universities in Tennessee.
The class size of 20 is small enough to allow individuals to receive the personalized attention they need from the instructor.
What Will I Learn?
A few of the many medical assistant skills and knowledge CMA students gain include:
Charting patient history
Obtaining and charting vital signs
Patient exam positioning
Phlebotomy safety procedures
Performing and reading EKGs
Assisting with minor surgeries
Medical terminology
Medical law and ethics
How Will I Benefit?
Launch a career as a CMA in less than five months
Gain patient care hours and practical, real-world experience
Participate in clinicals to hone skills and knowledge
Earn a relevant and up-to-date education
Access to job opportunities and employers
What is the Clinical Externship?
Clinical Medical Assistant Academy students have the option to participate in an externship at a local medical facility. Clinical externships allow students to interact with physicians, staff and patients to better understand medical assistant job responsibilities and gain extensive medical assistant training.
To be eligible for the optional clinical rotation, students must successfully complete the 140-hour program, submit to a thorough background check, complete a drug screening and have up-to-date immunization records. You can view the full required documentation list here.
How Much Does a Certified Medical Assistant Make?
The average certified medical assistant's salary in the United States is $40,485 annually or $17.50 per hour.
Where Can Medical Assistants Work?
Certified clinical medical assistants work in a variety of settings including:
Physician Offices
Hospitals
Surgery Centers
Health Clinics
Outpatient Facilities
Colleges and Universities
Diagnostic Laboratories
There are also PRN and part-time medical assistant jobs available.
Check out medical assistant jobs in Tennessee!
Can Medical Assistants Specialize in an Area of Healthcare?
Yes! Certified clinical medical assistants work in a variety of specialties including:
Pediatrics (Children)
Obstetrics (Pregnancy)
Gynecology (Women's Reproductive Health)
Cardiology (Heart)
Dermatology (Skin)
Geriatrics (Elderly Care)
Oncology (Cancer)
Endocrinology (Hormones)
Neurology (Nervous System)
Orthopedics (Musculoskeletal System)
Family Medicine
Allergy
The possibilities for a clinical medical assistant are endless.
What is the Difference Between a Clinical Medical Assistant, a Certified Nursing Assistant and a Medical Administrative Assistant?
Job responsibilities may overlap at times, but the day-to-day duties of the three roles vary.
Certified Nursing Assistants (CNAs) are responsible for the routine personal care of patients. They work directly under nurses. A CNA's goal is to assist patients with ADLS (Activities of Daily Living) including feeding, bathing and dressing patients.
Clinical Medical Assistants (CMAs) work with medical providers, such as physicians and nurse practitioners, to assess patients. A CMA's tasks are more varied as they are involved in both clinical and office processes.
Medical Administrative Assistants (MAAs) perform administrative tasks. They have specific knowledge of what these tasks look like in the healthcare industry. They complete tasks such as billing, scheduling and confirming appointments, answering phones and updating medical records.
Need help figuring out which path is best for you? Schedule a call with program coordinator Will Watson.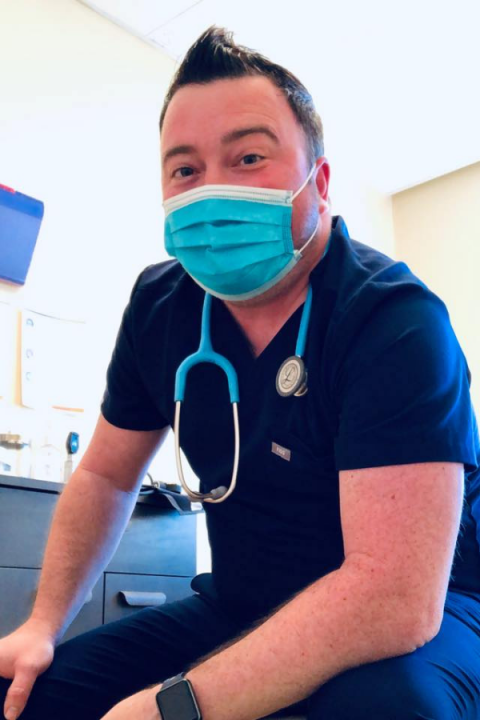 "I completed UTC's program, earned my NHA CCMA certification and started working as a Clinical Medical Assistant at CHI Memorial."
Chris Donahue, CCMA
"I enrolled in UTC's CMA course so I could gain patient hours for PA school. As a UTC student, it was convenient to have class on campus. I loved the instructor and course environment!"
Brooke Millspaugh, CCMA
Meet the Instructor
Lauren Richardson
Lauren Richardson graduated from Freed-Hardeman University with a bachelor's degree in biochemistry. In 2014, she graduated from Trevecca Nazarene University with a master's degree in medicine as a physician assistant. Lauren's clinical experience includes orthopedics, spine surgery, women's oncology, urgent care and occupational medicine. She currently works with Groups Recover Together to provide medication-assisted treatment for opioid addiction throughout the state of Tennessee and is also a full-time faculty member in the South College physician assistant program. Lauren is a member of the American Academy of Physician Assistants (AAPA) and the Tennessee Academy of Physician Assistants (TAPA). She worked as a tutor while pursuing her bachelor's and master's degrees and enjoys teaching and mentoring students as they progress through their educational journey. In her spare time, she enjoys traveling and spending time with her husband and dog, Henry.