Men's Chorus is not meeting presently to allow for the new Singing Mocs to launch.
UTC media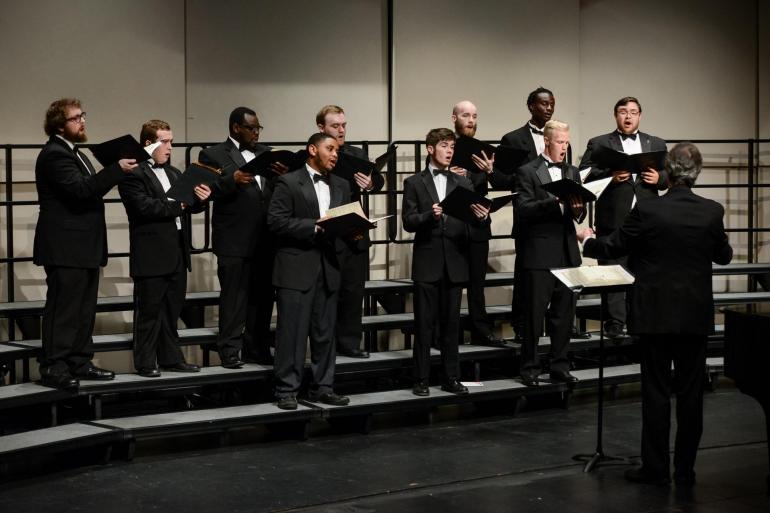 Description
Prof. Perry Ward - Conducting the 2015 UTC Men's Chorus
The UTC Men's Chorus provides an opportunity to develop music reading skills and healthy vocal technique within a group learning environment. We sing a wide variety of musical styles. The chorus presents public concerts at the conclusion of each semester in conjunction with Women's Chorale.