Prep for CSCP Certification and Gain Recognition as a Strategic Supply Chain Leader!
Learn from an industry-leading instructor and get ready to pass the CSCP exam that will ultimately lead to career advancement.
Be Notified When Fall 2024 Registration Opens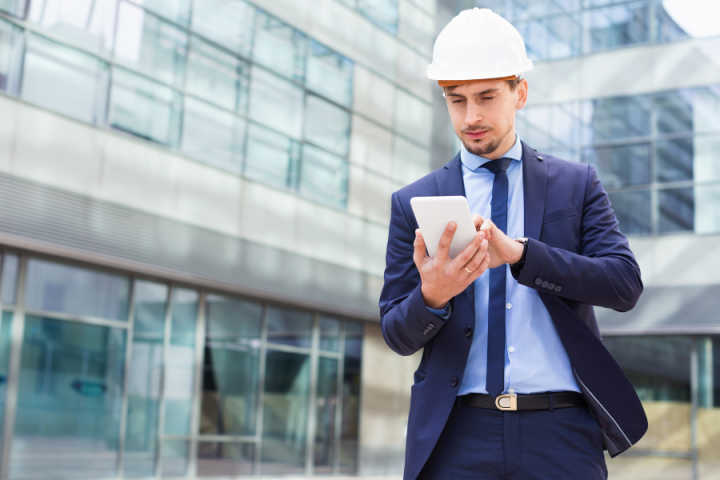 Build Your Credibility With a Globally-Recognized Certification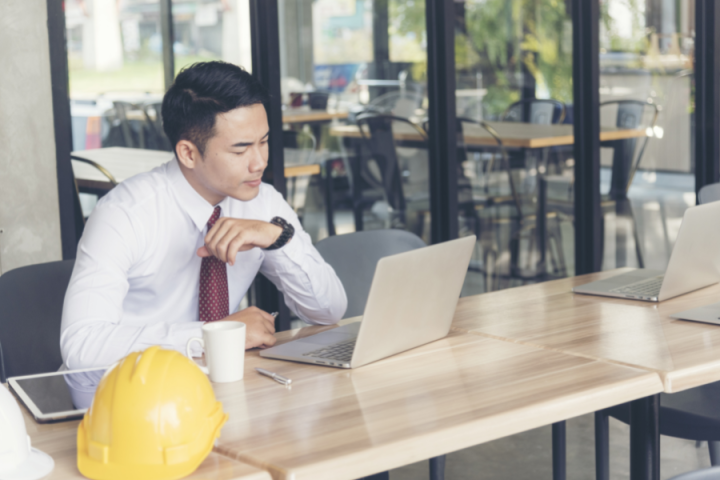 Increase Your Salary Potential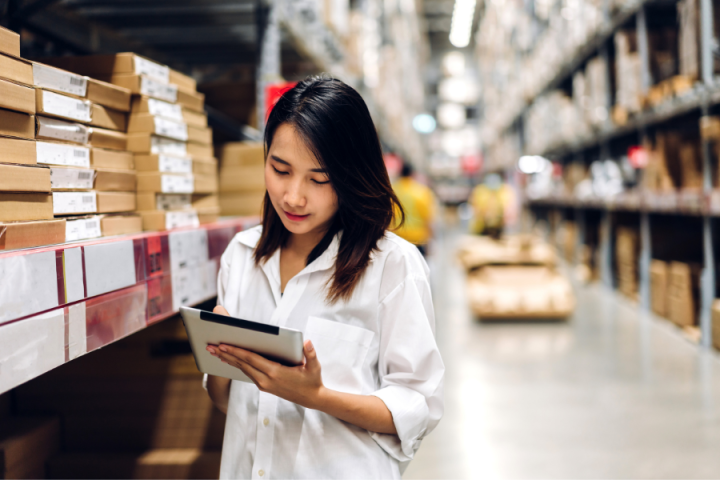 Stand Out Among Candidates in a Job Search
Course At A Glance
Format
Live-Online
Length
14 Weeks
Program Hours
42 Hours
CEUs
4.2
Meeting Days and Times
Registration for the Fall 2024 course will open on April 1, 2024. Request to be notified the day Fall 2024 registration opens.
Price
$2,559 Standard Registration Fee
Discounts are available for UTC Alumni. Learn more about discounts and other financial aid options here →.
Do You Still Have Questions?
Schedule a call with our program coordinator or email [email protected].
Who Should Attend
This course is designed for supply chain professionals who lead and manage their organization's supply chain operations. Individuals who manage the following categories are a great fit for the program:
Supply chain design
Transportation
Distribution channels
Customer management
Supplier management
Supply chain management
3PL/4PL management
Supply chain consulting
What You Will Learn
Supply chain design and leadership principles that encompass end-to-end operations from suppliers to customers
Strategies to improve supply chain processes and bottom-line results
The design and development of an integrated supply chain
How You Will Benefit
Enhance value for your customers through a strategic supply chain design
Align supply chain processes with corporate strategy
Optimize performance and ROI through better supply chain processes
Improve the value stream by understanding data analytics
Strengthen team communication and productivity through technology
Boost your confidence and become a recognized leader in supply chain management
Course Outline
The course is divided into 8 modules.
Module 1: Supply Chains, Demand Management, and Forecasting

Visualizing the supply chain entities, structures, and flows used to procure and deliver goods and services
Differentiating vertical versus horizontal integration and different levels of supply chain maturity
Using planning, communicating, influencing, and prioritizing steps in demand management, including market research and demand forecasting
Assessing portfolios and products using product portfolio management, the 4Ps of marketing, and product life-cycle management (PLM)
Using sales and operations planning (S&OP) to align supply with demand

Module 2: Global Supply Chain Networks

Designing the supply chain and configuring the supply chain network
Balancing efficiency with responsiveness while being resilient
Optimizing technology by matching requirements to various supply chain technologies and interfaces
Forming cross-functional and cross-organizational supply chain design teams
Safeguarding and maintaining cybersecurity, data privacy, and supply chain master data
Improving the supply chain by measuring and analyzing performance with supply chain metrics focused on customers, financial reports, operational practices, and customer service
Becoming familiar with accounting and financial reporting information and strategic analysis tools

Module 3: Sourcing Products and Services

Following a sourcing process to capture changes, such as for new products
Managing supply based on total cost of ownership and make-versus-buy analysis
Developing a category strategy and sourcing categories • Doing spend and portfolio analyses to right-size the supplier base
Developing supply plans based on buyer-supplier relationships • Influencing product designs to promote collaboration and requirements inclusiveness
Negotiating effective supply contracts/purchase orders and selecting proper payment terms

Module 4: Internal Operations and Inventory

Leveraging manufacturing planning and control including master planning, master scheduling, material requirements planning, distribution requirements planning, and various levels of capacity checks
Managing, planning, and controlling inventory to keep it at proper levels and replenish it efficiently
Understanding the effects of inventory on financial statements and inventory-related cost categories
Using quality and continuous improvement techniques and principles, including lean and just-in-time

Module 5: Forward and Reverse Logistics

Determining strategies for logistics, warehouse management, and transportation management
Complying with international standards and considerations for import/export, tax/tariff, and labor laws
Managing reverse logistics and waste

Module 6: Supply Chain Relationships

Segmenting customers, suppliers, and other partners
Using supplier relationship management (SRM) and customer relationship management (CRM) to develop, measure, and maintain relationships
Understanding the communication process and dimensions

Module 7: Supply Chain Risk

Identifying, assessing, classifying, and responding to supply chain risks in a cost-effective manner
Learning about common supply chain risks and how to make preventive and contingent action plans

Module 8: Optimization, Sustainability, and Technology

Considering inputs and objectives of organizational strategy and supply chain management strategy
Recognizing and resolving strategic misalignments and gaps
Building sustainable best practices and ensuring corporate social responsibility compliance
Embracing sustainability principles, standards, and reporting methods, including the UN Global Compact and GRI sustainability reporting standards
Assessing technology needs and learning about emerging technologies
Implementing changes using project management and change management
Learn From an Approved Education Partner
UTC is a proud Association for Supply Chain Management (ASCM) Academic Partner. When you choose us for your education, you are choosing quality.
Our program and course content align directly with the ASCM certification exams.
To learn more about membership, visit ASCM's site.
Exam Preparation, Details and Qualifications
Your journey to becoming certified begins with the CSCP Learning System, included with your registration for the course. The CSCP Learning System builds on existing strengths and deepens your understanding of supply chain management principles. The instructor-led class format helps you navigate concepts and enriches your learning.
The exam consists of 150 computer-based questions and takes approximately 3.5 hours.
To qualify for the CSCP, candidates must meet one of three requirements:
Possess at least three years of supply chain related business experience.
Possess a Bachelors' degree or the international equivalent.
Hold an ASCM CLTD, CPIM, SCOR-P, CIRM, CTL or an ASCM fellows level certification or possess a CPM, CSM or CPSM.
Use Army Credentialing Assistance Funds
Army Soldiers have the opportunity to use Army Credentialing Assistance to pay for the class.
Eligible participants will receive the exam prep, exam voucher, and a one-year ASCM Plus Membership.
Membership beyond the first year is the responsibility and at the discretion of the participant.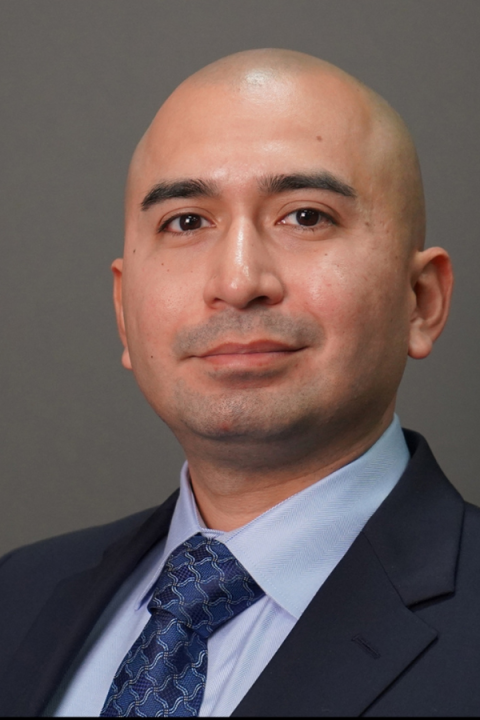 "I chose to enroll in CSCP so I could gain an end-to-end perspective of supply chain. UTC's course helped me gain that perspective and was well worth the investment."
Raul Soto, CSCP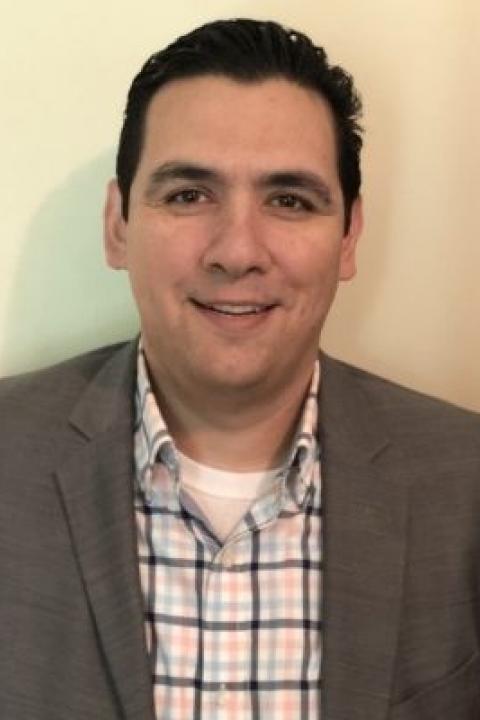 "I highly recommend the course. While you can prep for the exam on your own, the networking interactions and insight you gain from personal conversations in a prep course are highly valuable."
Raul Maya, CSCP
Meet Your Instructor
Gene Pledger, CSCP, CPIM
Gene Pledger, CSCP, CPIM is an IDP-Recognized Association for Supply Chain Management (ASCM) Instructor and is the Supply Chain Director at D&F Equipment Sales, Inc. where he has served in the food processing equipment industry for 15 years. As a supply chain practitioner, he monitors nickel, stainless steel and other commodity inputs while overseeing supplier relationships and overall procurement strategy as relating to large processing facility projects in beef, pork and poultry. Gene is a supply chain optimization leader and champion with a focus on Lean/CI improvement strategies and operations efficiency.