Academy at a Glance
Program Format:
Face-to-Face
Course Contact Hours
50 hours + Clinical Externship
Clinical Externship Hours
80 Hours
Student Tuition
$1,599 includes course textbooks, PTCB certification exam fee, and one set of navy scrubs.
Launch Your Pharmacy Tech Career in 4 Months!
Our Pharmacy Technician Academy prepares students to work as a pharmacy technician in a retail or other pharmacy setting and to take the Pharmacy Technician Certification Board's Certified Pharmacy Technician exam.
Through classroom lecture and hands-on labs, students will review dosage calculations, drug classifications, the "top 200 drugs", I.V. flow rates, sterile compounding, dose conversions, aseptic technique, the handling of sterile products, total parental nutrition (TPN), dispensing of prescriptions, inventory control, and billing and reimbursement.
Learn From a Recognized Education Program
UTC's Pharmacy Technician Academy is proud to be a Pharmacy Technician Certification Board (PTCB) Recognized Education Program.
When you choose UTC for your education, you are choosing quality. Our program and course content align with the PTCB Certified Pharmacy Technician Exam.
Who Should Attend
Our Pharmacy Technician Academy is intended for students who want to prepare for an exciting, challenging, and rewarding career in healthcare.
Pharmacy Technician Academy students should have or be pursuing a high school diploma or GED.
How to Enroll
To enroll in UTC's Pharmacy Technician Academy, please see the course schedule and add the program to shopping cart.
Students who are interested in the Pharmacy Technician Academy do not need to complete a FAFSA nor be officially admitted to the University.
There are no course prerequisites for this course.
If you have questions about enrollment, please schedule a time to speak to a program coordinator or call the Center for Professional Education at 423-425-4344.
What You Will Learn
Course Topics
Pharmacy calculations
Medical terminology specific to pharmacies
Skills to read and interpret prescriptions
Review of the top 200 drugs
Skills to identify drugs by generic and brand names
Dosage calculations, I.V. flow rates, drug compounding, and dose conversions
Dispensing of prescriptions, inventory control, and billing and reimbursement
How You Will Benefit
Earn a relevant and up-to-date education
Gain real-world and practical experience
Participant in externships to hone skills and knowledge
Access to job opportunities and employers
About the Externship
Pharmacy Technician Academy students will participate in an externship at a local medical facility. Clinical externships allow students to interact with physicians, staff, and patients to better understand job responsibilities and duties.
To be eligible for the clinical rotation, students must successfully complete the 50-hour program, submit to a thorough background check, drug screening, and have up-to-date immunization records.
About Certification
The Pharmacy Technician Certification Exam, administered through the Pharmacy Technician Certification Board, is geared towards individuals working in hospital setting while the National Healthcareer Association's ExCPT is typically suited for individuals working in a retail setting. However, many employers will recognize either certification.
The PTCB certification exam is included in the cost of the course.
Learn more about the PTCB Exam →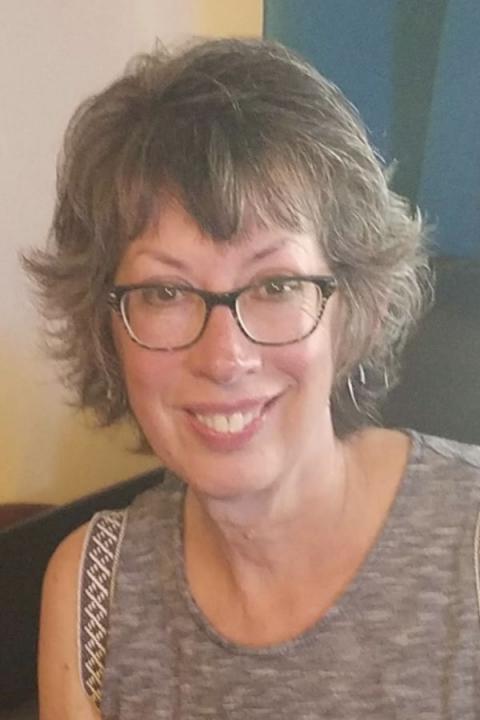 Taking UTC's Pharmacy Tech Academy is a worthwhile investment of time and tuition for someone who wants a fast on-ramp to a new career
Toni Martin, '20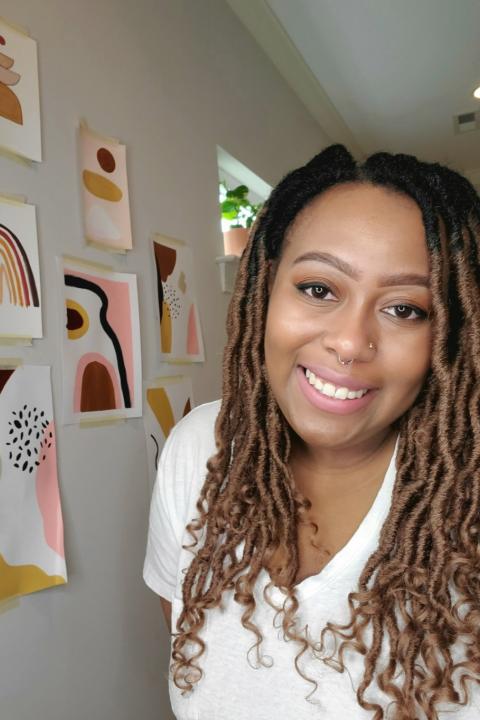 UTC's Pharmacy Tech Academy is fast-paced, and the content is thorough and teaches you everything you need to know to succeed.
Brittany Wooten, '20
UTC media
Meet the Instructor
Cynthia Wright
Cynthia Wright has been a Certified Pharmacy Technician (CPhT) for the past 17 years licensed with the State of Tennessee, and certified with the PTCB board of pharmacy in Washington, D.C. Wright currently teaches at the University of Tennessee at Chattanooga (UTC) in the Pharmacy Technician Program and holds a Master's degree in Public Administration for Health Services, a Bachelor's degree in Health Science and an Associate's degree in Management from Columbus State University in Columbus, Georgia. Wright also conducted her public health internship at Johns Hopkins Bloomberg School of Public Health in Baltimore, Maryland in 2007, and currently teaches medical terminology, and anatomy & physiology, at Georgia Northwestern Technical College. Wright's past work experience includes serving as a clinical research associate where she conducted clinical research for cardiology heart failure patients at the University of Florida in Gainesville, Florida in the school of Medicine at UF. During high school, Wright was selected to participate in the Biomedical Science Program in her hometown of Birmingham, Alabama at the University of Alabama at Birmingham (UAB). Wright has been a member of Eta Sigma Gamma (Delta Tau Chapter), Pi Alpha Alpha, Phi Kappa Phi, The National Honors Society, and the Georgia Public Health Association. Wright graduated Summa Cum Laude with 4.0 GPA honors from Columbus State University in Georgia in 2009.