Army Credentialing Assistance
Become Credentialed Through Army CA Today!
The Army CA credentialing process can be long, confusing & exhausting. That's why we at CPE have given you your very own career counselor! Rebecca will be able to walk you through the credentialing process and make it as easy as possible to get credentialed!
UTC media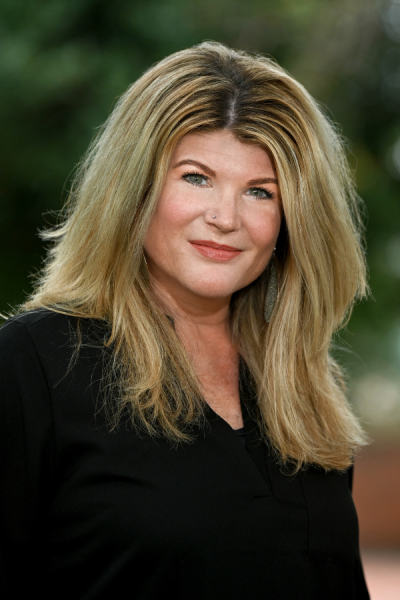 Meet Your Army CA Career Counselor!
Army CA is a federal grant that helps active duty soldiers gain meaningful skills and earn career oriented credentials. It supports spouses by paying up to $4000 to fund online credentialing programs. With those credentials in hand, soldiers can go on and grow in the career they desire! The next step is just finding the career that meets your interests and skillset.
Meet Rebecca Hurst! She is our Army CA career counselor and can help talk you through our different online credentialing programs. Set up a call through the link below and she'll be able to help you find the career of your dreams!
What is Army Credentialing Assistance?
The Army Credentialing Assistance (CA) Program provides Soldiers with funding to pursue training and certification exams that lead to an industry-recognized credential. Credentials do not have to be linked to the Soldier's MOS.
What is Paid for?
Credentialing Assistance pays for all necessary books, supplies, and associated materials required for an approved training course and/or exam. Total expenses cannot exceed $4,000.
Who is Eligible?
Soldiers from Regular Army, Army National Guard, United States Army Reserve-Officers, Warrant Officers, Noncommissioned Officers, Enlisted are eligible to participate in the CA program
Soldiers must meet basic Federal TA eligibility requirements
Soldiers cannot be flagged under provisions of AR 600-8-2
Soldiers cannot be a contracted ROTC scholarship cadet (receiving tuition and fees or room and board) or Green to Gold ROTC program cadet
Soldiers must have enough time remaining in service to complete the credential before separating from the Army
Not Sure Where to Start?
Speak to a Program Coordinator
Have a specific question? Schedule a call with our programming staff. We can help get you on the right path and learning in no time.
Need Help Registering?
Check out our Registration Checklist to make sure you complete all the necessary steps for enrollment.
Disclaimer
The United States Department of Defense nor the Department of the Army are neither affiliated with nor endorse the University of Tennessee Chattanooga Center for Professional Education.