Shakespeare Garden, outside Patten Chapel, is ideal for an intimate wedding in a garden setting.
Located immediately outside. Beautiful flowers around a warm brick walk with manicured grass make this a popular choice for small weddings and a quiet place to relax. Something is always in bloom, and the variety of flowers will add to the beauty of your event. The garden is always open for inspection. Don't hesitate to visit this tranquil space.
For information on renting either the Patten or Danforth chapels and/or the Shakespeare Garden, call Sharon Thomas at 423-425-4030 or email [email protected].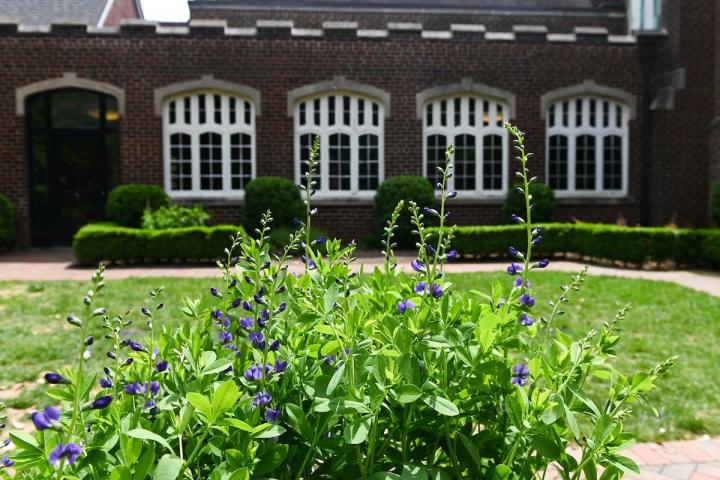 A Shakespeare garden is a themed garden that cultivates some of the 175 plants mentioned in the works of William Shakespeare.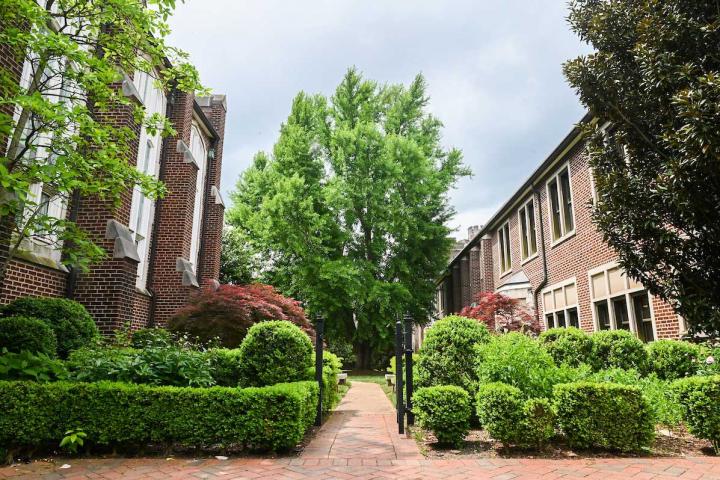 UTC's Shakespeare Garden includes herbs, flowering plants, hedges, benches, a sundial and brick walkways.