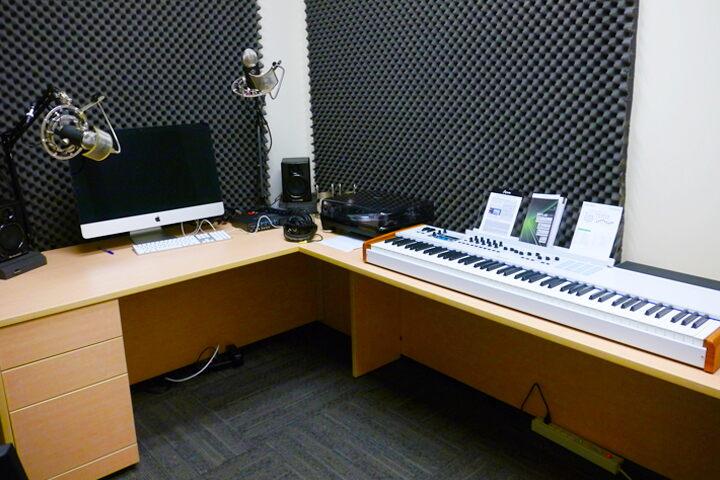 Audio Suite
The Studio's Audio Suite has all the equipment you need to put out a demo or launch a podcast. It features an Apple iMac workstation with Apple Logic Pro, Native Instruments Maschine Studio, and Ableton Live in addition to the general Studio software package. It also features a multi-source audio interface with two microphones already setup, two sets of professional headphones, studio monitors, a full-size MIDI keyboard for controlling virtual instruments, and extra audio controllers available for check out for recording.

  Room Policies
Due to the COVID-19 Pandemic, only one person is allowed in the Audio Suite at a time.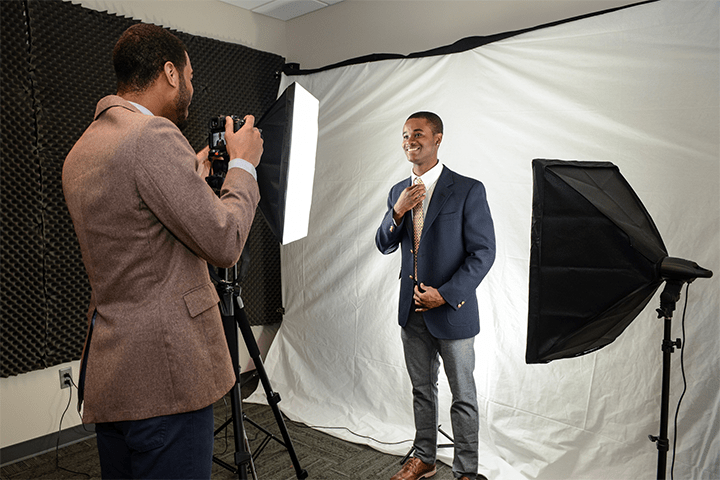 Video / Photography Suite
The Video/Photography Suite is a studio with customizable lighting and accessories, green/white/black backdrops, and dedicated Studio cameras available at time of check out. Sound isolation keeps the suite quiet for recording. Produce headshots for your organization, video interviews, or use green screen effects for your projects.

  Room Policies
Due to the COVID-19 pandemic, the Video / Photography Suite is currently Closed. Please contact the Studio for light kits, cameras, and portable green screens to replicate the room at home.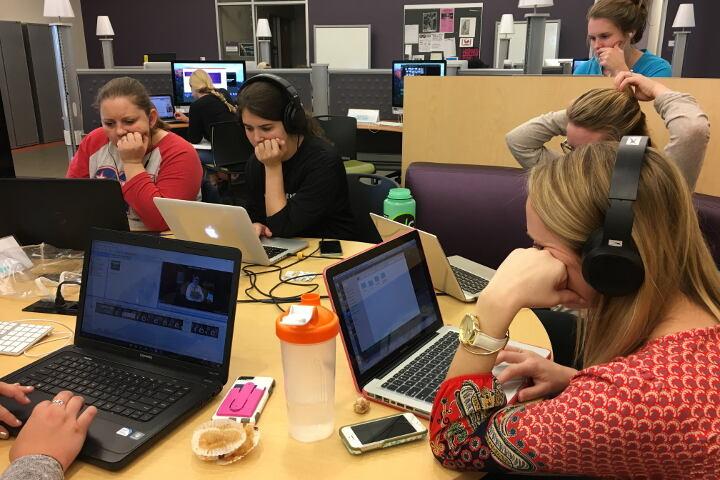 Media Tables
Impromptu workshop? Large group project? Our media tables provide a space for 5-10 to get around a table to work together. Both offer banquette seating and large LCD screens that connect to laptops so everyone can see what's happening.
Due to the COVID-19 Pandemic, we ask that the Media Tables be used in a physically distanced manner.