National Science Teachers Association
In April, four STEM Education students went to the 2016 NSTA National Conference in Nashville, TN. Over the course of the week, this group attended several classes where they learned about ways that they could make their classrooms more effective learning places as well as different professional development opportunities.
The following are some key points that Callianne Tidwell learned while attending this conference:
Give the students a challenge, let the students brainstorm solutions, then let them design and construct their solution.
Stem focuses on innovation and the applied process of designing solutions to complex problems using current tools.
Engaging projects are beneficial for your students' learning and understanding.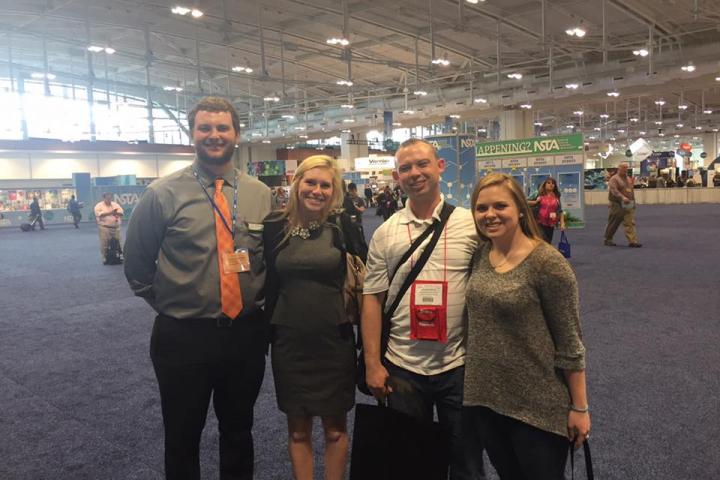 Aaron Anderson, Malaina Horn, Chris Barnett and Callianne Tidwell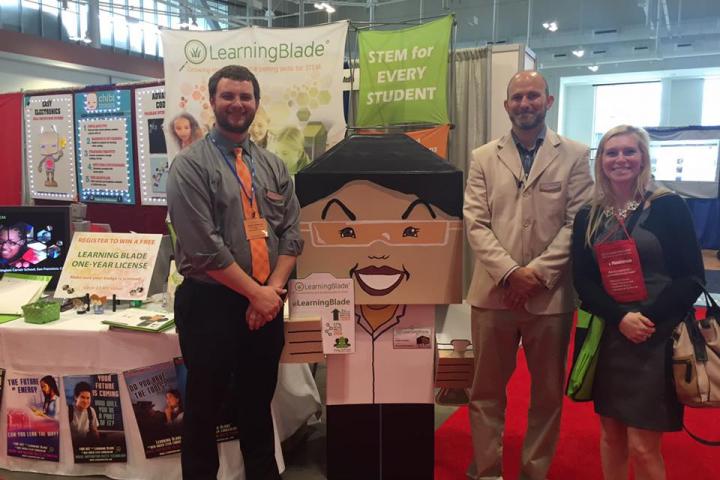 In front of the Learning Blade Exhibit