Arts-Based Collaborative Partnership
We partner with program stakeholders throughout all phases of project development. Arts-Based Collaborative's planning process engages stakeholders in identifying strengths and challenges, developing an action plan, and evaluating progress to inform next steps.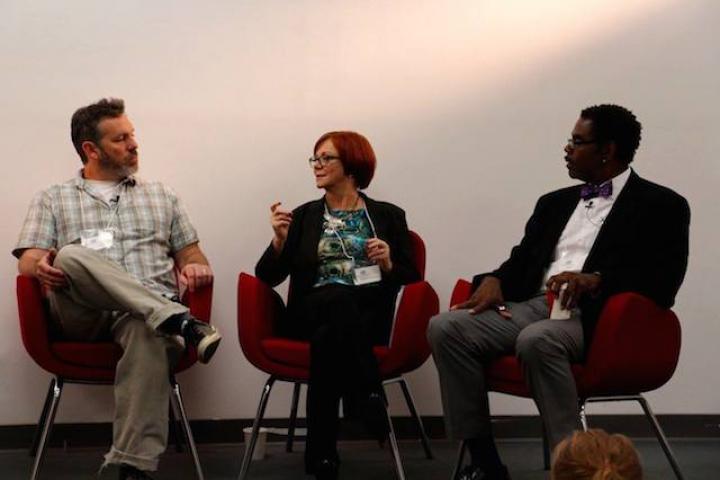 Partnerships with Educators
Michele Mummert, Teaching and Learning through the Arts Program Coordinator, engages in a panel discussion during our 9th Annual Arts & Education Forum Series for educators.
Partnerships with Programs
Joel Baxley,
Arts-Based Collaborative
DIrector of Visual Art Education, models visual art instruction with students from Upward Bound.
Partnerships with Schools
Laurie Melnik,
Arts-Based Collaborative
Executive Director, guides teachers through drama-based learning at Sallie B. Howard School for the Arts and Education.
Interested in partnering with Arts-Based Collaborative on your next professional development program?
Click Here to Begin!