The Geology program originated as a Geology Department at the University of Chattanooga in 1939. Over that 80+ year time span, the program has been through many changes but one thing has stayed the same, our fantastic alumni. In this section, we highlight a handful of our alumni and their achievements. If you would like to be highlighted on this page, please contact Dr. Amy Brock-Hon and share with us how our program contributed to your success today. Also, we would LOVE to hear from all of our past students and know where you are and what you are doing, so please don't hesitate to contact us and let us know.
If you valued your time with us as you sought your degree and would like to give back to the program, please consider making a donation directly to the Geology Program. Donated funds can be used for field trips, lab supplies and student experiences beyond what our normal budget will allow. If you would like to donate to the Geology Program, hit the donate button below and make sure to select 'Geology Gift Fund' as your Preferred Fund.
UTC media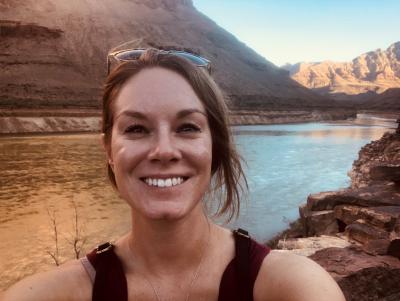 BS. Geology: Environmental Geology 2012
Geologist, Arcadis U.S., Inc
"As a geologist in the consulting industry, my day-to-day work life varies. From logging soil cores behind a drill rig to drafting technical reports, I feel like I get to do it all. But I wouldn't be the jack of all trades without the solid foundation in geology I received at UTC. Whether I'm in the field or in the office I frequently use the skill sets I learned as an undergraduate. My interest in geology began at UTC and the professors there honed that interest into a passion. The Geology Department prepared me for my career by gifting me a passion for geology, a drive to study hard, and an awesome (and ever growing) rock collection!"
---
UTC media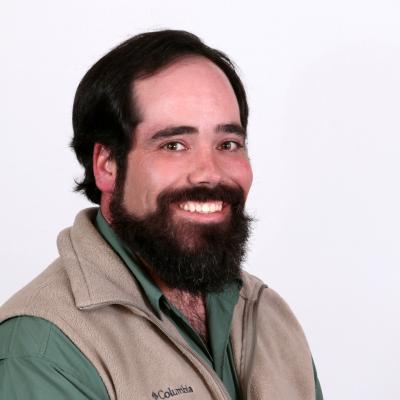 B.S. Geology: Environmental Geology 2013
Industrial Hygienist with TOSHA
"During my time at UTC I was able to obtain an internship with an Engineering firm in the greater Chattanooga area. I spent 1.5 years working for the firm while also being a fulltime student in the Environmental Geology program. I used classes such as soil properties and genesis as a starting point with the company. I was able to work up to the position of Soils and Concrete Lab manager before switching to the environmental department working on remediation and Brownfield projects. These projects included soil, groundwater, and soil gas analysis. My company worked directly with the clients and regulatory agencies with the State of Tennessee. I was also able to work with the geophysics department of the firm performing subsurface analysis helping clients to better understand conditions the property will present before construction were to begin.
I now work for the State of Tennessee Department of Labor and Workforce Development as an Industrial Hygienist as a compliance officer with TOSHA (TN OSHA). The University of Tennessee at Chattanooga's Geology Department and Professors gave me the tools to use to start my career before I even left the department."
B.S. Geology: Geology 2015
Alyssa Fjeld is an alum of the UTC geology program. She has spent the last two years at Macquarie University in Sydney, Australia. She recently completed her Master of research thesis in palaeobiology where she used various analytical techniques (from SEM to EDXS) to examine the micro-ornament and ultrastructure of a group of early Cambrian marine invertebrates called tommotiids. Prior to her endeavors in Sydney, she interned at the National Park Service, and taught English and Science as part of the JET teaching exchange program.
When asked about how her experience at UTC prepared her for what she is doing today, she says: "I had no way of knowing when I first began my journey with UTC in 2010 just how many amazing opportunities lay ahead, thanks to the skills I built both in the lab and in the field. UTC offers a unique emphasis on building practical skills, with flexibility in its course design that allows students to move beyond theory or basic practices into developing the specific skills needed for their career path. Through the individual studies courses, I was able to hone in on skills of my choosing- like fossil sample collection and processing, or creating thin sections- that helped me discover what areas of geoscience I liked, which ones I was good at, and how to apply those skills to real research questions. The smaller class sizes and variety of knowledgeable geoscience staff promote discussion and diverse perspectives. No matter how far I go from home, the lessons learned with Geology faculty have served me well. I hope that you, too, hammer success out of your time at UTC!"