The ThinkAchieve award program provides recognition and monetary awards to faculty members who have demonstrated exemplary teaching that meets the goals of ThinkAchieve. Faculty Members are integral players in promoting student critical thinking skills through the implementation of innovative classroom and experiential activities that promote active learning. This awards program is designed to reward faculty for their work in developing and implementing these types of activities to improve student learning.
Congratulations to awardees and all those nominated! One common theme for this year's awardees is that they share a strong belief that critical thinking and applied learning in the real world are what will benefit the students of today and tomorrow the most. Take a moment to get to know the 2016 ThinkAchieve award recipients!
Dr. Amanda Clark
Dr. Clark is an Assistant Professor in the Psychology Department.
UTC media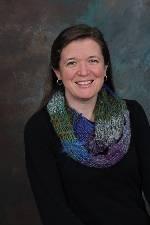 Dr. Jenny Holcombe
Dr. Holcombe is an Assistant Professor in the Nursing Program
Dr. Shewanee Howard-Baptiste
Dr. Howard-Baptiste is an Associate Professor in the Health and Human Performance Department.
Dr. Marcus Mauldin
Dr. Mauldin is an Associate Professor in the Political Science, Public Administration, and Nonprofit Management Department.