Certified Nursing Assistant
Start a CNA Career After UTC's Five-Week Academy!
Advance your career quickly and prepare to impact patients' lives in UTC's state-accredited course.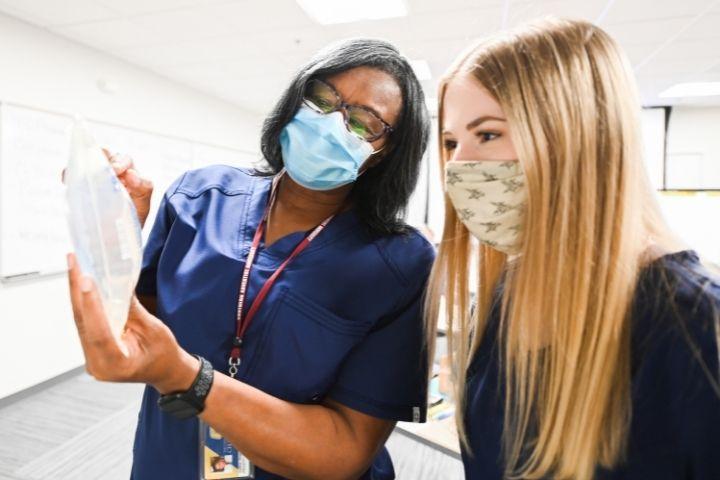 Gain CNA License at UTC Through a State-Accredited Program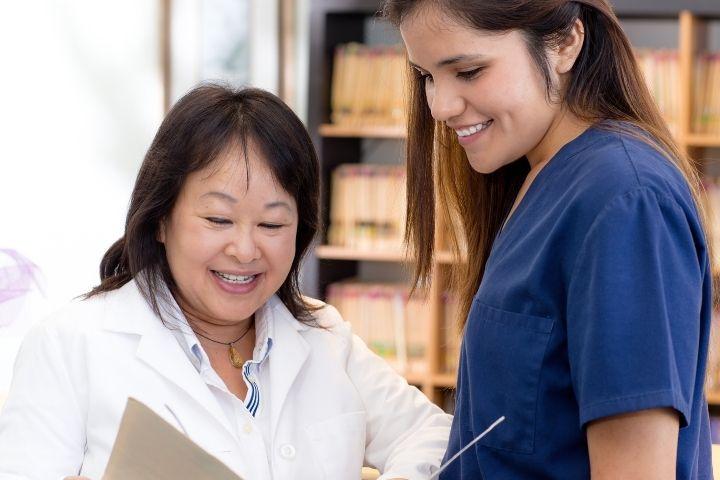 Employer Sponsorship and Employment Opportunities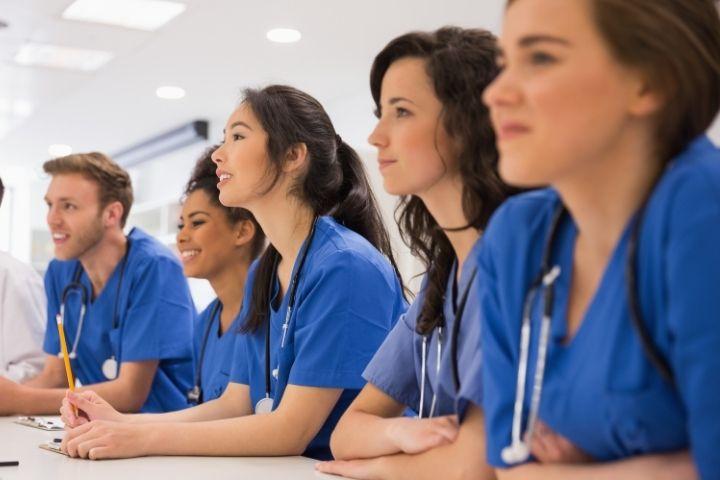 Complete Training and Start Working in Five Weeks
Course at a Glance
Format:
Face-to-Face
Length:
Five Weeks
Program Hours:
115 Hours
Meeting Days and Times:
September 2023 Course Schedule →
Student Tuition:
$1,500 includes all program materials and textbooks, one set of navy scrubs, TN State CNA Licensing Exam and CPR certification.
FAFSA is not eligible for this course. Students do not need to be officially admitted to the university to enroll. Payment is due in full upon registering for the course.
Registration Deadline
September 2023 Deadline: August 21
Registration must be completed 1 week before the course begins to receive scrubs on time.
Do You Still Have Questions?
Call Our Student Support Team at 423-425-4344 or email [email protected].
Make a Difference in Your Community! Become a CNA in Five Weeks
In five weeks, you will be prepared to work as a Certified Nursing Assistant (CNA) in a hospital, nursing home or residential care facility.
UTC's state-accredited CNA course provides students with classroom lectures, simulated labs and hands-on clinical CNA training in a Chattanooga facility. At the end of the CNA course, you will have the skills and knowledge needed for employment.
As a CNA, you will provide quality experiences for healthcare patients. The skills you gain in UTC's CNA course will empower you to help others and make a difference in your patients' lives.
UTC has partnered with Siskin Hospital for Rehabilitation and the Hamilton County Department of Education to make this Chattanooga CNA class available.
Why are CNAs Valuable?
CNAs use their healthcare talents to create healthier communities.
CNAs create a more effective patient care experience by collecting vitals and assisting with daily living activities. Hospitals and healthcare facilities rely on CNAs to ensure patients receive the dedicated care they need.
The CNA position can serve as a stepping stone to other healthcare professions. For instance, CNAs often become registered nurses.
CNA Course Funding and Employment Opportunities
Thanks to our employer partners, UTC offers a free Chattanooga CNA class to qualified students!
Several local healthcare facilities are offering qualified students the opportunity to have their CNA course paid for in full. Upon finishing the course, students will begin working full-time for the employer who paid for their course.
The list of participating facilities are:
Life Care Centers of America
Parkridge Medical Center
To qualify, students must be at least 18 years of age and looking for full-time employment after completing their CNA training. To learn more about the opportunity, schedule a call with our program coordinator.
CNA offers other financial aid options to students, as well.
Who Should Enroll?
UTC's Certified Nursing Assistant Academy is designed to help individuals immediately enter the workforce. Students should have a passion for helping others as well as an interest in healthcare. Many students in our CNA program include, but are not limited to, recent high school graduates, individuals wanting to change careers and individuals preparing for an LPN or RN degree.
Students who want or need patient care hours are strongly encouraged to enroll.
Do I Need Prior Work Experience?
You do not need any prior work experience to participate in UTC's Certified Nursing Assistant Academy. The CNA certification course is designed for all experience levels.
Are There Any Prerequisites?
There are no prerequisites to enroll in the CNA Academy.
However, there are prerequisites to participate in the required CNA clinical rotation. Students must submit to a thorough background check and drug screening and have up-to-date immunization records. You can view the full required documentation list here.
Which CNA Certification Will the Course Prepare Me For?
Students who complete UTC's Certified Nursing Assistant Academy will be prepared to sit for the State of Tennessee's CNA Licensure Exams. There are two exams: the CNA knowledge test and the CNA skills test.
The CNA certification exams are included in the cost of the course.
How Long Does CNA Certification Last?
CNAs in Tennessee are required to renew their CNA certification every two years.
What is the Clinical Experience Like?
CNA students will complete their clinical experience at Siskin Hospital for Physical Rehabilitation.
During the week-long clinical rotation, students will gain practical experience by working in a patient-based setting. The hands-on training will give students the opportunity to interact with nurses, physicians, staff and patients to better hone their skills and knowledge.
I Want to Earn My CNA Certification! But Why Should I Prep With UTC?
With UTC, your CNA training lasts five weeks. Alternate CNA programs can take several months to complete!
UTC has a strong brand and is ranked among the top 10 of all colleges and universities in Tennessee.
The class size of 15 is small enough to allow individuals to receive the personalized attention they need from the instructor.
UTC's course funding and employer partnership give qualified students the opportunity to have their CNA course paid for in full and a guaranteed job post-course.
UTC's CNA program is state-accredited. The curriculum has been approved by the Tennessee Board of Nursing.
How Will I Benefit?
Launch a career as a CNA in five weeks
Gain patient care hours and practical, real-world experience
Participate in clinicals to hone skills and knowledge
Earn a relevant and up-to-date education
Access to job opportunities and employers
What Will I Learn?
CNA students will learn how to provide patients with the following support:
Gather a patient's vital signs
Perform resuscitation and assist with basic life support
Prevent and control infection in both yourself and the client
Find the proper feeding technique for each client based on their condition
Assist with daily life activities, such as feeding, bathing and dressing
Ensure patients are using proper body mechanics and mobility techniques to prevent injury
How Much Money Can I Make as a CNA?
The average CNA salary in Tennessee is $35,461 annually or $15.70 per hour.
Due to the increased need for healthcare workers, many employers are also offering sign-on bonuses to CNAs.
What CNA Jobs Are Available?
Popular job titles for an individual with a CNA license include:
Certified Nursing Assistant
Patient Care Technician
Nursing Assistant
Nurse Aid
Patient Care Assistant
Home Health Aide
Resident Aide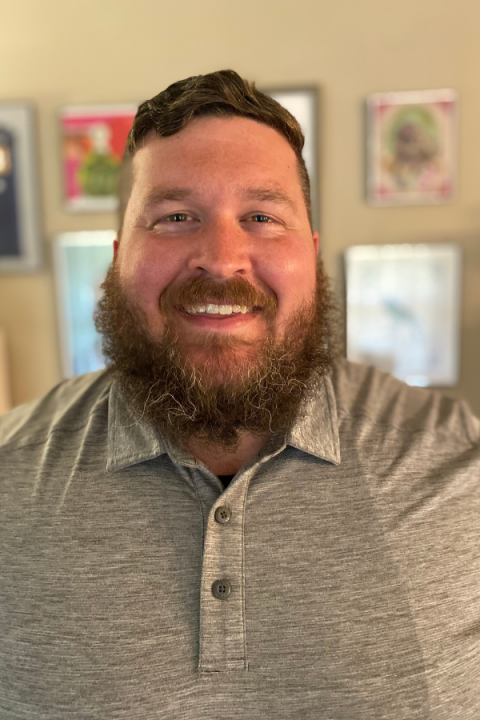 "Passing the CNA exam was the greatest feeling. I really enjoyed my experience at UTC."
Hal Wright, CNA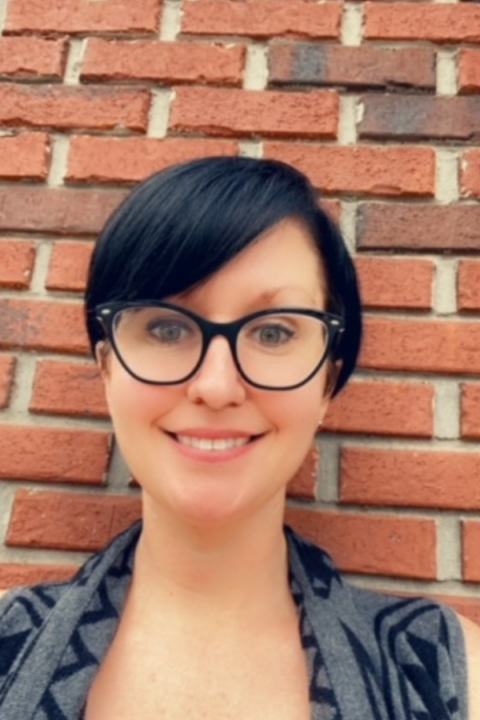 "Becoming a CNA has been the best experience. I have a great sense of pride in what I do. I am thankful I had the opportunity to take UTC's course!"
Diane Buchanan, CNA
Meet the Instructor
Melissa Miller
Melissa has over 30 years of experience in the healthcare industry. She started her career as a certified nursing assistant before becoming a nurse 17 years ago. In 2018, she earned a bachelor's degree in healthcare administration. She is currently working on earning a master of jurisprudence degree in healthcare law. Melissa absolutely loves the nursing field and is honored to take care of people in need. Her passions include teaching and learning, and she finds helping others become CNAs to be rewarding. Her ultimate goal is to give her all to those she teaches so that they can become the best CNAs in the communities they serve and start their healthcare careers.