Prep for SHRM Certification in 11 Weeks & Stand Out Among Your Peers!
Learn from an industry-leading instructor and get ready to pass the SHRM-CP or SHRM-SCP exam that will ultimately lead to career advancement.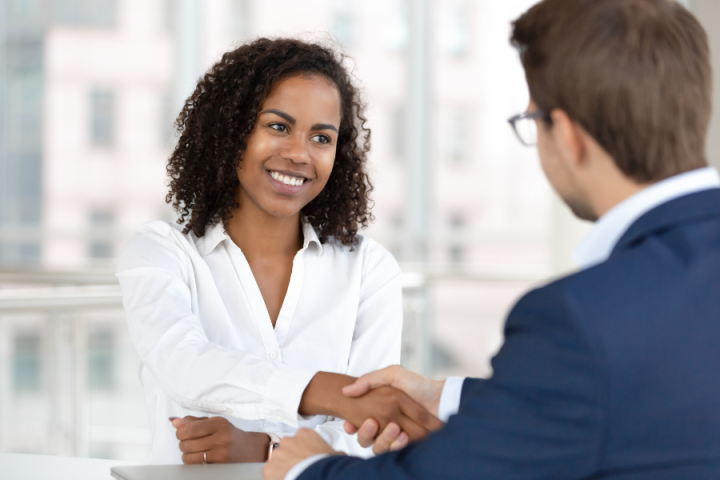 Stand Out Among HR Candidates in a Job Search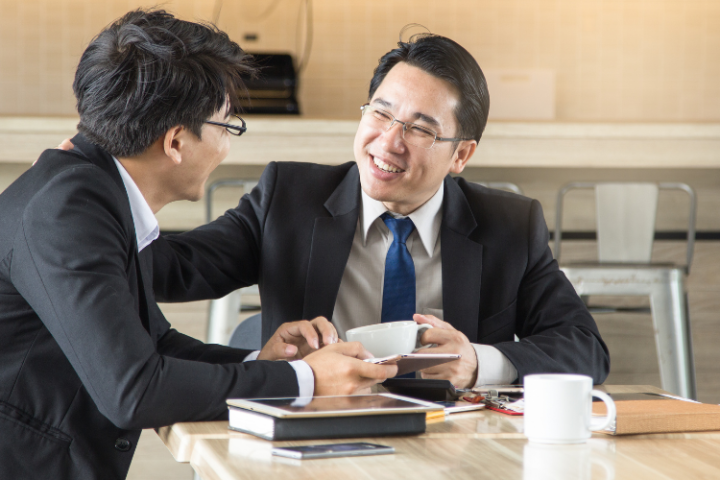 Increase Your Salary Potential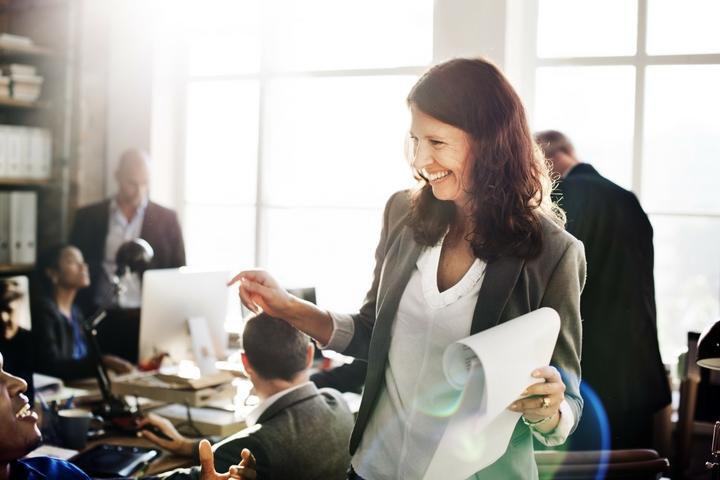 Become a Globally-Recognized HR Expert
Course At A Glance
Format:
Live-Online
Length:
Eleven Weeks
Program Hours:
33 Contact Hours
CEUs:
3.3
Meeting Days & Times:
Price:
$1,485 Standard Registration Fee
Discounts available for Southeast Tennessee SHRM Members, Northwest Georgia SHRM Members, and UTC Alumni. Learn more about discounts and other financial aid options here →.
Registration Deadline:
February 7, 2024
Registration must be completed 2 weeks before the course begins.
Do You Still Have Questions?
Schedule a call with our SHRM program coordinator or email [email protected].
SHRM Learning System Champion Status
Southeast Tennessee SHRM has been recognized as a SHRM Learning System Champion for UTC'S SHRM Certification Exam Prep Course! The Champion status is a recognition of Southeast TN SHRM's hard work to elevate the HR profession through professional development and HR knowledge among members—gained from SHRM certification through UTC. SHRM created this prestigious distinction in support of its premier educational product. UTC is proud to partner with Southeast TN SHRM and is grateful for their joint effort in providing the SHRM certification prep opportunity to HR professionals.
Become an In-Demand HR Leader With UTC!
Wondering how to prepare for SHRM certification? UTC and Southeast TN SHRM have partnered together to offer a SHRM certification course! Our goal is to empower you with HR knowledge and strengthen your real-world value to yourself, your organization, and your future.
Who Should Enroll?
The SHRM certification course is perfect any HR professional interested in furthering their career through professional certification. Common titles of participants include HR managers, HR generalists, HR analysts, and more.
Earning SHRM-CP or SCP requires a level of HR experience.
What is SHRM? What does SHRM Stand For?
Students often ask, "What is SHRM? What does SHRM stand for?" SHRM is the Society of Human Resource Management. SHRM is the largest HR membership worldwide and is known as an industry leader in HR professional development. SHRM issues SHRM-CP and SHRM-SCP certification. Their mission is to empower people and workplaces by advancing HR practices and maximizing human potential.
Connect with the Chattanooga local affiliate chapter, or check out if your local chapter offers a discount on the SHRM certification prep course.
What is the Difference Between SHRM-CP and SHRM-SCP Certification?
For more than 70 years, HR professionals around the world have looked to add SHRM credentials to their resumes and accelerate their careers.
SHRM-CP certification stands for SHRM Certified Professional. The SHRM-CP certification is for HR professionals functioning at the operational level performing duties such as implementing HR policies, supporting day-to-day HR functions, or serving as an HR point of contact for staff and/or stakeholders. Perfect for tactical HR professionals.
SHRM-SCP certification stands for SHRM Senior Certified Professional. The SHRM-SCP certification is for HR professionals functioning at the strategic level performing duties such as developing HR policies and strategies, overseeing the execution of integrated HR operations, or directing an entire HR enterprise. Perfect for strategic HR professionals.
I Want This Certification! But Why Should I Prep With UTC?
The virtual model allows you to learn from anywhere!
With UTC, your SHRM exam prep lasts 11 weeks. While each individual differs in how much time they need to study after the course, the classroom training gives you adequate time to prepare as a group without dragging out the process for months!
UTC has a strong brand and is ranked among the top 10 of all colleges and universities in Tennessee.
The class size of 20 is small enough to allow individuals to receive the personalized attention they need from the instructor but large enough to network with a number of other professionals.
Learn From a SHRM Education Partner
UTC is a proud SHRM Education Partner. When you choose UTC, you are choosing quality.
As part of your enrollment, you will receive the official SHRM Learning System, which is based on the SHRM Body of Applied Skills and Knowledge (SHRM BASK™).
Is SHRM Certification Worth It?
YES! SHRM certification benefits you and your organization.
SHRM certification delivers benefits. A PayScale salary survey showed that median pay could increase as much as by 54% as your certification level increases from SHRM-CP to SHRM-SCP. In 2018, the median pay for SHRM-CP was $70,000. With the SHRM-SCP credential, the median salary reported was $107,800.
SHRM certification proves you work smarter. It shows that you have the skills to drive business results and increase your organization's impact in the office and around the world.
SHRM certification adds value. Your credentials demonstrate you have the specific skills employers seek, dedication to excellence, and the capacity to perform at the highest levels.
How You Will Benefit
Access to flashcards, practice exams and hundreds of practice questions
Learn from an expert instructor who use real-life examples to facilitate success
Network with fellow HR professionals and build study groups
Acquire relevant worldwide global standards from the global SHRM BASK™
Prepare to assume greater leadership roles and contribute to the strategic direction of your organization
Bring new ideas to your organization that will help drive success
What You Will Learn
The SHRM Learning System consists of four learning modules that are based on the SHRM Body of Applied Skills & Knowledge™ (SHRM BASK™). The information is broken down into consumable topics to ensure you understand and can apply it on the SHRM-CP or SHRM-SCP exam and in everyday practice.
HR Competencies

Leadership and Navigation
Ethical Practice
Diversity, Equity and Inclusion
Relationship Management
Communication
Global Mindset
Business Acumen
Consultation
Analytical Aptitude

People

HR Strategy
Talent Acquisition
Employee Engagement and Retention
Learning and Development
Total Rewards

Organization

Structure of the HR Function
Organizational Effectiveness and Development
Workforce Management
Employee and Labor Relations
Technology Management

Workplace

Managing a Global Workforce
Risk Management
Corporate Social Responsibility
U.S. Employment Law and Regulations
How Much Money Can I Make With SHRM Certification?
In 2018, the median pay for SHRM-CP was $70,000. With the SHRM-SCP credential, the median salary reported was $107,800. A few common SHRM-CP/SHRM-SCP job titles and salary averages are:
HR Manager salary: $72,713
HR Generalist salary: $58,551
Senior HR Specialist salary: $56,799
Talent Acquisition Specialist salary: $60,798
HR Director salary: $90,092
HR Business Partner salary: $77,038
Director of Human Resources salary: $96,988
Exam Details
The SHRM-CP and SHRM-SCP exams contain two types of multiple choice questions: stand-alone knowledge-based items that assess a candidate's knowledge and understanding of factual information, and scenario-based situational judgment items that assess a candidate's judgment, application and decision-making skills.
Both exams will contain Knowledge- and Competency-based questions.
The exams are delivered by computer, and candidates for both exams have 4 hours to answer a total of 160 multiple choice questions, of which approximately 60 percent are stand-alone knowledge-based questions and approximately 40 percent are scenario-based situational judgment items.
Breakdown of Testing-Time:
Confidentiality Reminder – 2 minutes
Introduction and Tutorial – 8 minutes
Exam Section 1 – Up to 2 hours
Break (optional) – Up to 15 minutes
Exam Section 2 – Up to 2 hours
Survey – 5 minutes
Each section shows a countdown timer on the screen, and each section is separate and time-independent. Minutes do not roll over. For instance, if a candidate spends less time in the introduction, extra minutes are not rolled-over to the exam portion.

What is the SHRM Certification Exam Cost?
The standard exam fee for SHRM-CP and SHRM-SCP is $375 for SHRM members and $475 for non-SHRM members. Visit SHRM's website to see student, early-bird, military, and exam prices for other various groups.
How Does SHRM Recertification Work?
After all your hard work to earn your SHRM certification, you want to make sure to keep it!
There is a three-year recertification cycle for SHRM recertification. There are two ways to recertify:
Earn 60 professional development credits (PDCs) within your three-year recertification cycle; OR
Retake the certification exam within the last year of your recertification cycle.
Learn more about SHRM recertification on SHRM's website.
Use Army Credentialing Assistance Funds
Army Soldiers have the opportunity to use Army Credentialing Assistance to pay for the class.
Eligible participants will receive the exam prep and all associated course materials.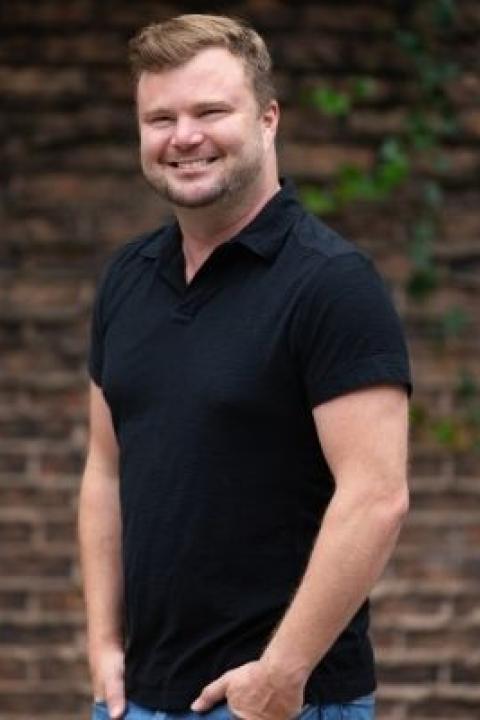 "UTC's program is so well-rounded, and it was nice to learn more about HR components I don't regularly manage."
Gabe Biser, SHRM-SCP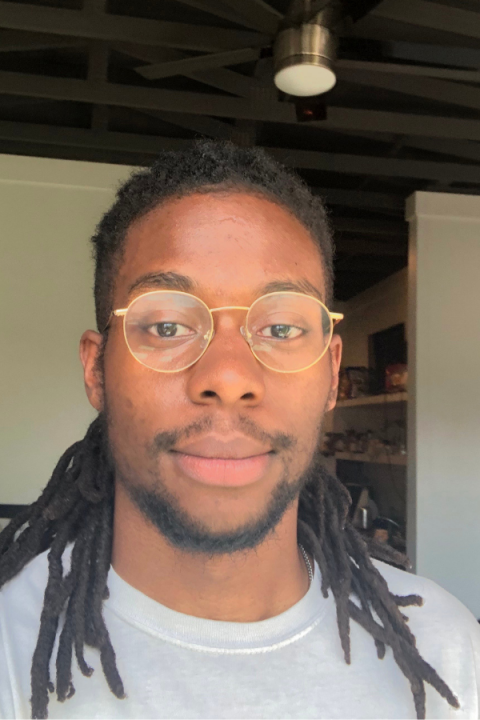 "I had a great time in UTC's Exam Prep Class. Getting to meet and network with such a diverse group of people was extremely beneficial."
Jason Gaddy, SHRM-CP
Lisa Atkins, SPHR, SHRM-CP
Originally from Middle Tennessee, Lisa has been a resident of the Chattanooga area since 2001. Her education journey began at the University of Tennessee at Chattanooga—as a pre-nursing major—and commenced fourteen years later at Bryan College with a bachelor's degree in business administration. With experience across multiple industries, in both nonprofit and for-profit sectors, Lisa enjoys meeting new people and helping motivate them to become the best versions of themselves on both a personal and professional level.
Lisa obtained her SHRM-CP credential in 2019 and her SPHR credential in 2023. She has been part of the Southeast Tennessee SHRM Board of Directors since 2020, serving first as their secretary and most recently in their role of communications director. In 2022, Lisa was selected as a member of the 2022-2023 class of Leadership Chattanooga, the premier leadership development and civic engagement program for established professionals in the greater Chattanooga region.
When she's not in the office or serving her community, Lisa can be found spending time with her husband Brian, their dog Penny, and Netflix. She's known for tapping into her creative side from time to time, making everything from personalized invitations to Christmas ornaments. Lisa also enjoys baking and has never met a piece of cheesecake she didn't love.
SHRM Resources
Not Sure Where to Start?
Schedule a call with one of our program coordinators, and they can guide you through course eligibility, curriculum, and benefits.
Eligibility Requirements
To earn your SHRM-CP or SHRM-SCP you must meet specific educational and work experience criteria at the time you submit your application to be eligible to sit for the exam.
Certification
To learn more about SHRM-CP/SHRM-SCP Certification, testing windows and to download the Certification Handbook, visit the SHRM website →
Southeast TN SHRM
Connect with the local SHRM affiliate chapter →
Financial Aid
Learn more about financial aid and discounts →
Refund Policy