Advance From Transactional Executor to Strategic HR Contributor
Begin Your Transformative 15-Week HRLI Journey Toward Lasting Organizational Impact
The Spring 2024 HRLI application window has closed. The Spring 2025 application window will be open in Fall 2024. Request to be notified when the 2025 application window opens by filling out the form below.
Be Notified When the 2025 Application Window Opens
Gain the Skills Needed for HR Strategic Success
Are you an HR professional looking to elevate your leadership skills and make a significant impact within your organization? Welcome to the HR Leadership Institute—a dynamic collection of courses and experiences tailored to provide you with the knowledge and tools needed to excel throughout your HR leadership journey.
Throughout the transformative 15-week program, you will have the opportunity to leverage local HR expertise, gain valuable hands-on experience and become a strategic leader for lasting organizational impact.
You will also tailor what you are learning to you and your organization's needs through application-based projects and presentations. Further, you will build a strong network of local HR professionals as you interact with classmates, discussion panelists, past participants and more.
The HR Leadership Institute is presented in partnership with the Southeast Tennessee Society of Human Resource Management Chapter and qualifies for 40 SHRM recertification credits.
Institute at a Glance
Format:
In-Person at UTC
Length:
15 Weeks
View the Spring 2024 Program Schedule →
Application Info:
Applying to HRLI is a two-step process. Applicants are asked to fill out a participant application form. Additionally, their managers will need to fill out an application approval form.
Please note that the Spring 2024 HRLI application window has closed. The Spring 2025 application window will be open in Fall 2024. Request to be notified when the 2025 application window opens by filling out the form below.
Be Notified When the 2025 Application Window Opens
Registration Fee:
$3,195 Southeast TN SHRM Members
$3,395 Non-Southeast TN SHRM Members
UTC accepts payment from organizations that are sponsoring employees to attend HRLI. If an individual is accepted and company-sponsored, UTC will invoice the employer for payment.
Become a Southeast TN SHRM Member for $59/year →
Eligibility Requirements:
Participants must currently be in an HR role to apply.
Do You Still Have Questions?
Questions regarding the application, admission, attendance and other program logistics can be found on our HRLI FAQs page.
If you have further questions after reviewing the FAQs, schedule a call with our HR Leadership Institute program coordinator or email [email protected].
Why Should I Apply?
Practice your leadership skills in a safe environment.
Build a strong network of local HR professionals.
Gain insight from and connect with local thought leaders on HR practices.
Tailor the program to your unique needs.
Immerse in the practical application of skills.
Receive feedback to expedite your development.
Program Structure
10 High-Impact Content Sessions
Weekly Book Club Chapter Discussions
Weekly Homework Assignments
Expert Panel Discussions
In-Class Simulation and Role-Play
Two On-Site Visits
Networking Event With Past Participants
Capstone Project
What You Will Learn: Topics Covered
Strengths-Based Leadership

Knowing your leadership strengths maximizes your work potential. After taking the CliftonStrengths Assessment, each participant will take part in a 1:1 debrief to review their results. Participants will reflect upon how they can use their strengths to excel in their career and contribute their unique strengths to lead within their organization. The program provides a comprehensive overview of the CliftonStrengths Framework including its four strengths domains and associated themes.

Understanding how others utilize their strengths is equally important to a leader's success. Participants will engage in 1:1 meetings to further explore one another's strengths.

Executive Presentation

An essential skill for today's HR leader is the ability to effectively present to an executive audience. Participants will learn the elements of effective presentation including structure, design and delivery. The program will also provide an overview of best practices for using presentation tools.

Participants will demonstrate their ability to clearly and concisely communicate messages by preparing and delivering 5-minute presentations that highlight the practical application of one of their top five CliftonStrengths.

Examining the Current and Future State of the Workplace

To stay competitive in today's HR landscape, leaders must keep up with workplace trends in order to continue meeting business and personal needs in their organization. Participants will review reports on the current and future state of the workplace. Then, participants will engage in a facilitated discussion of what sets organizations apart. Participants will reflect on the strengths and opportunities within their own organizations, and they will identify critical focus areas.

Participants will also take part in a panel discussion featuring three HR practitioners from organizations in Chattanooga. The panel will talk about local trends, provide examples of how they are addressing trends within their organizations and share any additional insights. The interactive session allows participants to interact and ask the panelists specific questions.

Redefining the Human Resources Function: A Strategic Business Partnership

The human resources function in an organization has the potential to serve as a true strategic partner to the business. Yet all too often, business leaders feel that HR is working against them rather than for them. Participants will learn business acumen pillars to enable a strategic partnership including business terminology, metrics, strategy alignment, consultation, root cause analysis, relationship building and influence.

Enabling Data-Driven Decision Making

Organizational data has become increasingly accessible as technology has continued to advance. Data provides HR practitioners with a wealth of information they can use to make data-driven decisions for their organization. However, turning the data into something meaningful often feels to be a daunting task. Participants will learn key practices of data analysis, from data collection to interpretation to visualization. Participants will engage in hands-on practice, applying the skills learned to identify key insights in their own organizational data.

Job Analysis: The Foundation for Human Resources Management

Job analysis is a foundational aspect of HR management, in which HR professionals gather and analyze information about the content and the human requirements of jobs. The context in which jobs are performed is also analyzed. The information from a job analysis can be used in job and organization design, recruitment and selection, training and development, performance management, compensation and more.

Participants will learn the process of conducting a job analysis for different purposes and will apply their knowledge by engaging in a simulated job analysis process.

Creating an Evidence-Based Diversity, Equity and Inclusion Strategy

Fostering an environment where employees feel a sense of belonging is critical to an organization's long-term success and profitability. Many organizations miss the mark by focusing on performative or surface-level DEI interventions that divide—rather than unite—their employee population.

Participants will learn an evidence-based framework for creating a diversity, equity and inclusion strategy that can be customized to the unique needs of their organization. Participants will learn how to use organizational data to determine where discrepancies exist, identify appropriate interventions and measure meaningful outcomes.

Participants will also take part in a panel discussion consisting of local DEI practitioners sharing examples of their organizations' DEI strategies, implementation challenges they have faced and the positive impact of their work. Participants will have the opportunity to engage directly with the panel and ask additional questions as desired.

Assessing Organizational Culture and Talent Practices

Attracting, engaging and developing talent continues to be a top priority for organization's in today's competitive landscape. Turnover can be extremely costly, and it can be difficult to pinpoint its exact cause. Participants will learn how to assess talent practices at every stage of the employee life cycle through a comprehensive employee listening strategy. The program will provide strategies for enhancing talent practices in recruitment, onboarding, performance management, development and succession planning. Participants will also gain hands-on practice by creating a personalized development plan.

Boosting Your Organizational and Personal Resilience

According to the Gallup State of the Global Workplace Report, employee stress remains at record-high levels. This stress not only affects employee work performance but also their quality of life. HR leaders are in the unique position to influence key policies and procedures that can help employees better manage this stress both inside and outside of work. Equally important is that HR leaders establish their own practices for managing stresses they encounter daily.

Participants will study the Center for Creative Leadership's Resilience Framework. Each participant will receive a copy of "Resilience That Works: Eight Practices for Leadership and Life." Specific chapters will be assigned each week, and participants will come prepared to engage in weekly book club discussions.

Upon completion of the book club discussions, participants will conduct a resilience audit at the personal and organizational levels, identifying any gaps in their portfolio. Then, they will identify and provide a brief demonstration of one resilience practice they can implement in their own organization. Finally, participants will create proactive and responsive resilience action plans for themselves and their organizations.

Participants will also learn from a guest speaker who will introduce the Total Rewards Model and discuss how different components such as compensation, benefits, performance and recognition, work-life and development opportunities can influence organizational outcomes.

Effective Change Management Processes

At some point, every organization undergoes a large-scale transition or change. How a change is introduced can have a profound impact on employees and ultimately the bottom line. Unfortunately, most change management initiatives are mishandled and can result in dips in productivity, employee attrition and reduced work quality. HR leaders play an important role in helping organizations make smoother transitions during times of change. It is vital that HR leaders are equipped with the appropriate knowledge and tools to effectively do so.

Participants will be introduced to a change management framework that HR leaders can utilize to plan for and ensure successful change implementation. The framework covers five outcomes an individual needs to achieve for a change to be successful: awareness, desire, knowledge, ability and reinforcement. Participants will engage in hands-on practice by creating a comprehensive change management plan for an upcoming change in their organization.

Participants will also take part in a panel discussion consisting of local HR and business leaders who have managed large-scale changes in their organization. Panelists will share an overview of a large-scale change they have implemented in their organization, how the change was received, lessons learned and any best practices. Participants will then engage in an interactive Q&A with the panelists.
Interactive Program Features
On-Site Visits. Participants will visit local organizations to learn about their HR functions and their role in supporting the overall business. Visits include a company overview, facility tour and a panel discussion with HR and business leaders.
A Networking Event. In the structured networking event, participants will engage in small group conversations with program alumni and stakeholders, giving everyone the opportunity to engage with one another. Post-event, participants will schedule follow-up meetings with their strongest connections to continue building genuine relationships.
Case Study Analysis. Participants will collaborate in small groups to strategize a real-life business challenge and reach a consensus on how they will handle the situation. Each group presents their approach, and others offer feedback and share related experiences.
Capstone Project. Participants will apply program knowledge to identify an HR or business challenge within their organization. Then, they will craft and deliver an executive presentation demonstrating a clear call-to-action and high-level implementation plan.
How You and Your Organization Benefit
Grow through stretch projects that are directly applicable to your organization.
Bring fresh perspective to your organization through interaction with other local HR professionals.
Help your organization stay up-to-date with the latest HR and leadership trends.
Bring a data-driven approach to the HR function.
Become energized through dynamic and hands-on learning experiences.
Boost your confidence in handling challenging organizational situations.
Gain the tools needed to realize continued success amidst role demands.
Implement changes more smoothly by learning a change management framework.
Investing in HR leadership is an investment for your entire organization.
Request Support From Your Employer
We provide an employer "approval to apply" letter template that you may use to support your HRLI application request. The letter highlights organizational benefits for employers whose employees participate.
Application, Admission, Attendance and More
Questions regarding application, admission, attendance and other program logistics can be found on our HRLI FAQs page.
SHRM Recertification Information
SHRM-certified participants receive 40 recertification credits upon successful completion of the program. Participants can only miss three sessions. If more than three sessions are missed, participants are no longer eligible for the recertification credits.
What Participants Are Saying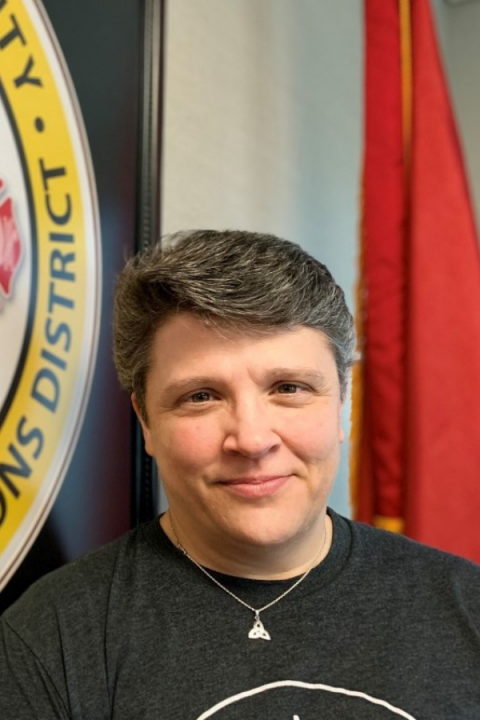 "UTC's program helped me build my confidence and effectiveness as an HR leader."
-Angel Geoghagan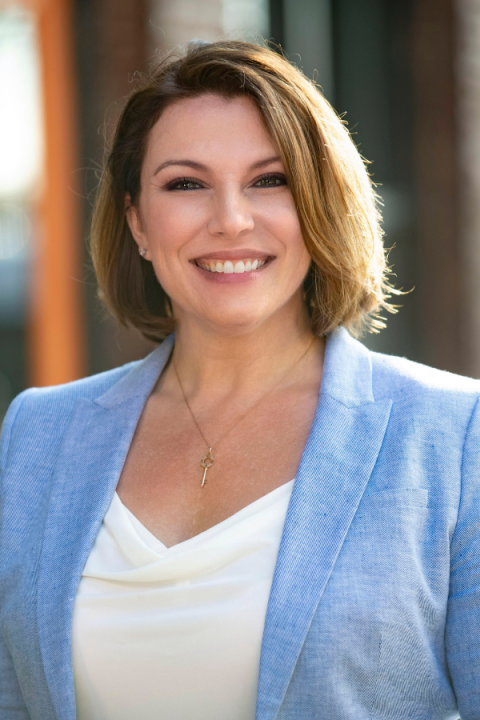 "UTC's program enabled me to draw from previous leadership experiences and translate them into my current HR role."
-Heather Fallacker, SHRM-CP
UTC media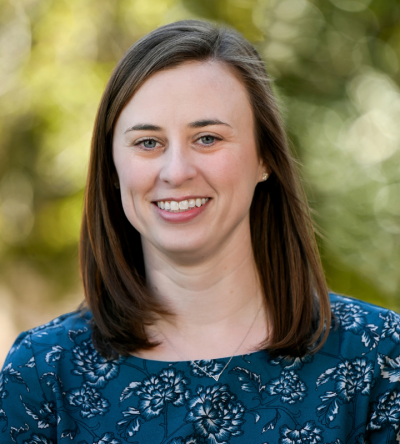 Meredyth Ring
Meredyth Ring is a trusted leadership and organizational development consultant with over six years of experience in the human resources field. She earned her master's degree in industrial-organizational psychology from the University of Tennessee at Chattanooga in 2017.
Meredyth is passionate about helping organizations create environments where employees can thrive. Her areas of expertise include employee engagement, employee well-being, leadership development, performance management and DEI.
About Southeast TN SHRM
Southeast TN SHRM is an affiliate chapter of the Society for Human Resource Management and serves human resource professionals in the Chattanooga metropolitan area. Whether you are new to human resources or have many years of experience, Southeast TN SHRM offers opportunities for networking, education, professional development and continued support of excellence in human resources.
Additional Information
Cancellation and Refund Policy
If a registration is canceled for any reason, the individual or organization making the original tuition payment will receive: (1) a refund of 75%, if the cancellation request is received in writing prior to 15 days before the orientation start date; (2) a refund of 50%, if the cancellation request is received in writing less than 15 days before the orientation start date; (3) no refund for a 'No Show' or for a cancellation request received on the orientation date or after the course is in progress. Note: The University of Tennessee at Chattanooga reserves the right to cancel the course due to low enrollment. If a course is canceled due to low enrollment, registration fees are refunded in full.
Have Questions?
Schedule a call with our program coordinator. She will guide you through the application process and answer any questions you may have about HRLI.