Become Credentialed Through MyCAA Today!
The MyCAA credentialing process can be long, confusing & exhausting. That's why we at CPE have given you your very own career counselor! Rebecca will be able to walk you through the credentialing process and make it as easy as possible to get credentialed!
UTC media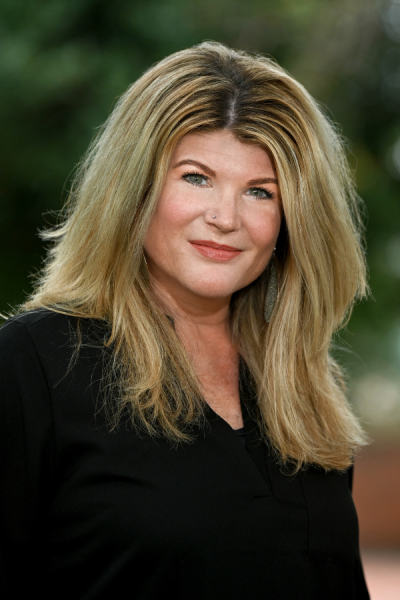 Meet Your MyCAA Career Counselor!
MyCAA is a federal grant that helps military spouses gain meaningful skills and earn career oriented credentials. It supports spouses by paying up to $4000 to fund online credentialing programs. With those credentials in hand, the spouses can go on and grow in the career they desire! The next step is just finding the career that meets your interests and skillset.
Meet Rebecca Hurst! She is our MyCAA career counselor and can help talk you through our different online credentialing programs. Set up a call through the link below and she'll be able to help you find the career of your dreams!
The University of Tennessee at Chattanooga is committed to supporting active duty service members, veterans, reservists, and their family members. Through the Military Spouse Career Advancement Account (MyCAA) Scholarship Program, UTC is able to expand on that commitment. With online and face-to-face courses, the Center for Professional Education provides professional education that is ideal for military spouses. Participants acquire the necessary skills for in-demand and high-growth career fields.
What is MyCAA
The Military Spouse Career Advancement Accounts (MyCAA) program provides financial assistance for military spouses.
Provides spouses up to $4,000 over 2 years to pursue degree programs, licenses or credentials that lead to employment in portable career fields.
Financial Assistance (FA) pays tuition for education and training courses, and licensing/credentialing fees. This includes:

State certifications for teachers, medical professionals and other occupations requiring recognized certifications;
Licensing exams and related prep courses;
Continuing Education Unit (CEU) classes
Degree programs leading to employment in portable career fields; and
High school completion courses, GED tests and English as a Second Langauge (ESL) Classes.
Who is Eligible
Spouses of active duty service members in pay grades E1-E5, W1-W2, and O1-O2
Spouses of activated Guard and Reserve members at E1-E5, W1-Wd and O1-O2 pay grades (spouses of Guard and Reserve members must be able to start and complete their courses while their sponsor is on Title 10 orders) Note: The program does not include Coast Guard spouses.
What Are The Benefits?
Available courses are online, giving you flexibility
Spouses can work at their own pace
Courses include audio, text, graphics, simulation, quizzes and final assessments/exam prep
All materials included
We offer online technical support
We provide career services and counseling upon completion
The Application Process
Eligible spouses can establish a MyCAA account by visiting their website. Once spouse profile information is provided, they will verify spouse Defense Enrollment Eligibility Reporting System (DEERS) data and benefit eligibility. Eligible spouses will be allowed to create their Career and Training Plan and request financial assistance when you're within 60 days of your course start date.
Apply for Online Courses
Need Help Registering?
Check out our Registration Checklist to make sure you complete all the necessary steps for enrollment.