Studying is important and will help you finish this semester strong. Taking study breaks is ALSO important, so please enjoy these just-for-fun things to help you take a brain-break whenever you need one: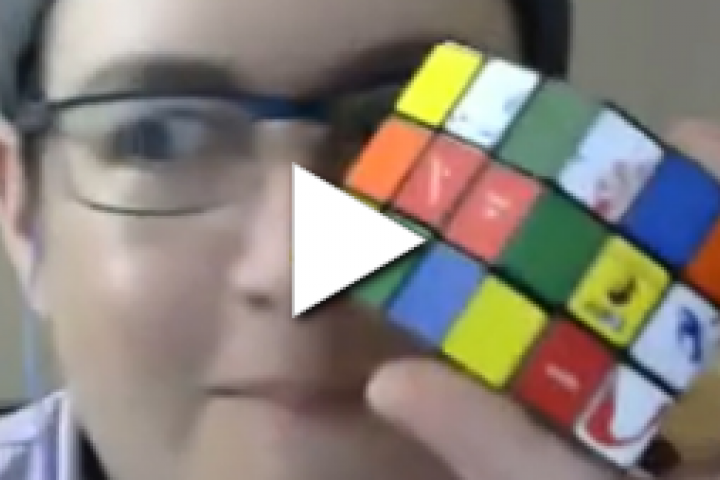 Look Back at Library Livestreams
Library staff entertained and soothed frazzled minds during past Reading Days. Stress Relief is an important part of your study plan, so click the links below to view tranquil activities such as tie-dying, sock-knitting, jigsaw-puzzling, playing around with synthesizer sounds, calming storytimes, and more fun from your friends at the Library!
Finals Button Puzzles
Enjoy these online puzzles featuring designs from the Library's Finals Buttons. The puzzle site will automatically detect your device adjust the image to fit, so mobile users will have bigger (and fewer) pieces than will desktop users. Difficulty ratings were assigned based on desktop computers.
The site will detect your device; mobile users will have fewer pieces to connect.
College Movies on DVD
Take a study break with a college-themed DVD from a variety of genres and eras! Simply login with your UTCID and password, place a hold on the item in the UTC Library's online catalog, and we'll email you when its ready for pickup. Pro-tip: Remember to return the DVD before the due date to avoid any library fines!
Pro-tip: Remember to return the DVD before the due date to avoid any library fines!
Don't have a DVD Player? Click here to watch free streaming Sony Pictures Classics (UTC login required)
Soothing Celeb Storytimes
Enjoy stories from Dolly Parton, Tom Hardy, Chris O'Dowd, Betty White, and more!
Browse a Magazine
Sometimes flipping through a magazine is the best way to spend your study break. Enjoy free online access to 44 popular magazines Vogue, Esquire, Inked, Out, Rolling Stone, Cosmopolitan, GQ, National Geographic, New Yorker, People, and more!
Want to digitally 'flip' through the magazines?
Download the Flipster app for an improved magazine reading experience on your mobile device! In the app, click "get started," search for "Chattanooga" and select "Univ of Tennessee-Chattanooga" and then sign in with your UTC ID and password.Or simply select a magazine from the link to free online access to 44 popular magazines and follow the on-screen prompts!
When You're Ready to Get Back to Studying
We're here to help you. Check out the helpful guides below or contact us with questions!