UTC media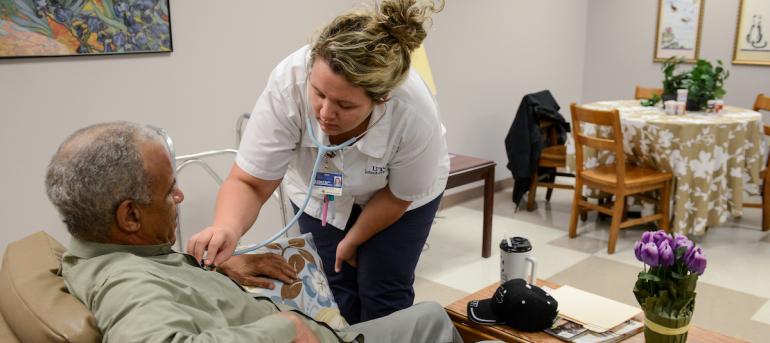 From the Southeast Tennessee Development District Draft 2015 Comprehensive Economic Development Strategy:
By 2030, the region's population over the age of 65 will increase from approximately 127,000 to 202,000.
31.5% of the region's adults are obese.
32.1% perform no leisure physical activity.
1 in 5 adults smokes.
17.2% of the population has a disability.
1 in 5 residents receive federal nutrition assistance.
Nearly every county outside Hamilton exceeds the national health care provider-to-patient ratio for primary care physicians, dentists, and mental health providers.
The region's teen birth rate is nearly twice the national average.
Counties in the CEDS region are among the most unhealthy in their respective states.
---
Projected Increase in Population Ages 65+ by 2030
UTC Table
|  | Catoosa | Dade | Walker | Bledsoe | Bradley | Grundy | Hamilton | McMinn | Marion | Meigs | Polk | Rhea | Sequatchie | Region |
| --- | --- | --- | --- | --- | --- | --- | --- | --- | --- | --- | --- | --- | --- | --- |
| 2013 | 10,039 | 2,665 | 11,075 | 2,256 | 15,645 | 2,698 | 54,503 | 9,633 | 5,027 | 2,211 | 3,102 | 5,568 | 2,707 | 127,129 |
| 2030 | 18,500 | 4,400 | 18,200 | 3,707 | 26,837 | 4,027 | 89,283 | 16,312 | 8,183 | 4,199 | 5,194 | 9,831 | 5,587 | 202,290 |
| Increase | 84.30% | 65.10% | 64.30% | 64.30% | 71.50% | 49.30% | 63.80% | 69.30% | 62.80% | 89.90% | 67.40% | 76.60% | 106.40% | 68.50% |