Featured Profile
Michael Frixen, AICP
Regional Planner
Southeast Tennessee Development District
UTC media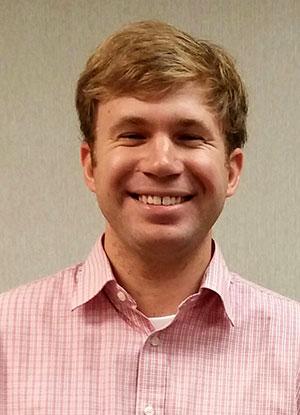 Michael Frixen is a regional planner at the Southeast Tennessee Development District in Chattanooga, TN. Michael's primary duties include working with local communities on development projects, assisting with grants and project administration, and promoting smart planning principles in development decisions. While researching population trends, Michael became increasingly concerned that the region's communities—especially the rural counties and small towns—are unprepared for the upcoming wave of baby boomer retirees and increase in senior citizens. Cities that lack recreational opportunities, adequate health care provisions, accessible and affordable housing options, and a variety of leisure and social opportunities for retirees are at risk of losing the older adults in their communities as they seek other places to retire. Alternately, older adults who lack the resources to relocate will suffer from a decreased quality of life in their golden years. These concerns inspired Michael to begin advocating for older adults in the community and to increase awareness of the unique needs and challenges of aging individuals in society. How can the public and private sector work together to create communities that are engaging and accessible for people of all ages? With the number of adults over the age of 65 in many small and rural communities more than doubling by the year 2030, the demand for senior housing, health care, and other services will reach an all-time high. Michael is the first to admit that he does not have all the answers, but by collaborating with partners in fields such as health care, teaching, transportation, construction, government, and others, these stakeholders can identify ways to make our communities more livable while also creating business and career opportunities for current and rising professionals in these fields. Today, Michael's works half-time as a planner for the Area Agency on Aging and Disability and coordinates on a variety of aging initiatives with partners including the University of Tennessee, Tennessee Department of Economic & Community Development, Tennessee Department of Transportation, U.S. Economic Development Administration, Chattanooga Regional Health Innovation Coalition, and many others.
Michael graduated in 2012 with a Master's of Science in Urban & Regional Planning from Florida State University and is certified by the American Institute of Certified Planners (AICP).
Contact Michael at [email protected].
---
Additional Resources
Recommended: list of careers in aging from the Institute of Gerontology at the University of Georgia.
Ageworks is a job website dedicated specifically to gerontology jobs across the country.