---
A virtual forum on women in Finance and Economics for young adults
Join us on Wednesday, Feb. 10, 2021, from 10 a.m. until 12 p.m. for Empower Your Future. This forum, designed for young adults with a particular emphasis on young women, will help you learn more about careers in Economics and Finance.
Learn
Learn how a strong understanding of personal finance is key in helping you attain financial independence and retire rich.
Make a difference
With a degree in Finance or Economics, you can work on issues of inequality and social justice.
Did you know?
Graduates with degrees in Finance or Economics are among the best paid and are better prepared for graduate school.
Work Internationally
Economics and Finance majors have the chance to work in international markets in a variety of geographic areas and industries.
Degrees at UTC
Learn more about degrees in Economics or Finance at UTC.
---
Our Program
Keynote: What is your superpower? Jackie Morgan, Federal Reserve Bank of Atlanta
What can you do with a degree in Economics? Sheena Murray, UTC Gary W. Rollins College of Business
Panel Discussion: Why is it important for women to study Economics and Finance?
What can you do with a degree in Finance? Christi Wann, UTC Gary W. Rollins College of Business
The Smile Fund at UTC, Bento Lobo and Hunter Holzhauer, UTC Gary W. Rollins College of Business
---
Our Speakers
Image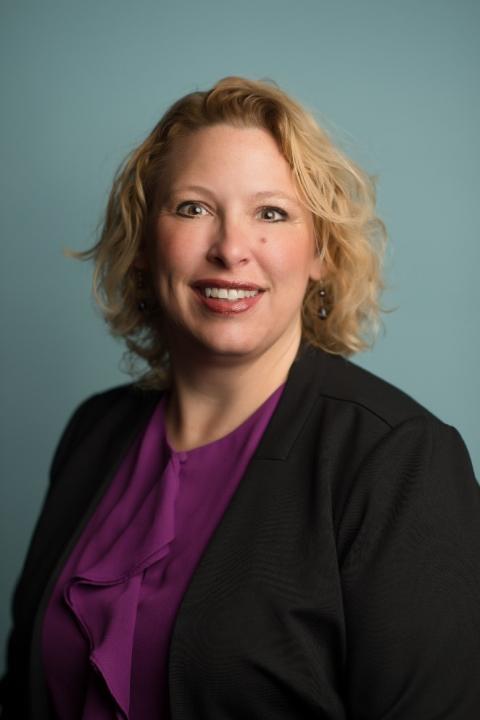 Jackie Morgan
Federal Reserve Bank of Atlanta
---
Image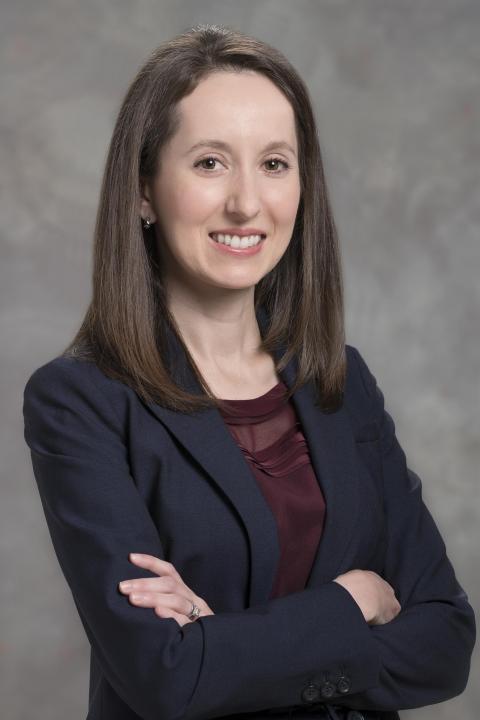 Miranda Carr
The Trust Company of Tennessee
---
Image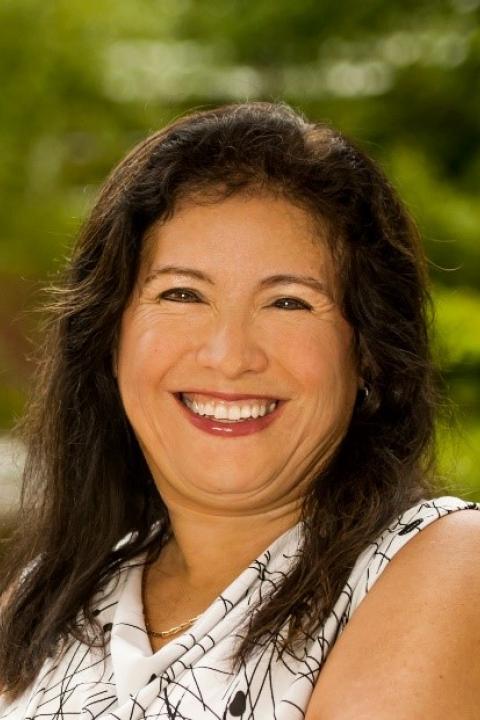 Myriam Quispe-Agnoli
Mercer University
---
Image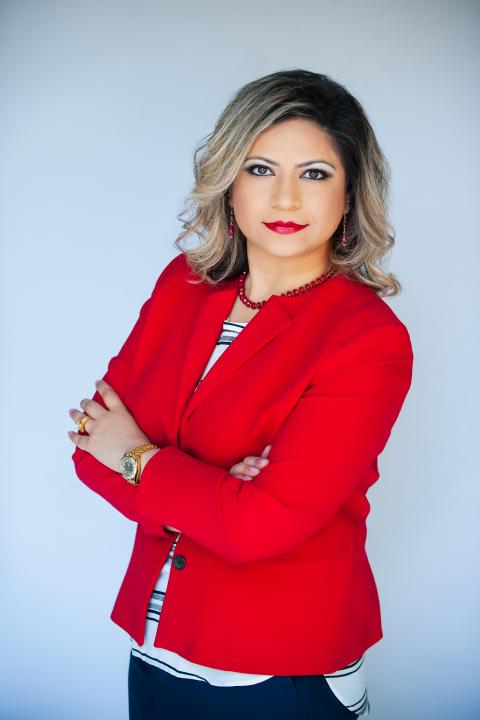 Amna Shah
AHS Consulting Inc.
---
Leanora Brown
PhD
Assistant Professor of Economics
---
421 Fletcher Hall
---
Keynote
Jackie Morgan, Federal Reserve Bank of Atlanta - Nashville Branch
Jackie Morgan, Senior Outreach Advisor, is recognized as a state and national leader in personal financial education.
An established communicator and proven leader in economic and financial education strategy, policy, development and training, Morgan is a sought-after professional for her financial education expertise. She was appointed to the National Business Education Association Economics and Personal Finance Education Committee, the Tennessee Financial Literacy Commission, the Nashville Economic Inclusion Advisory Committee, the MTSU Economics and Finance Advisory Board, and the MTSU Jones College of Business Dean's Advisory Board. She also serves as board member and previous 3-year president of the Tennessee Jump$tart Coalition for Personal Financial Literacy, which was recognized by National Jump$tart as the State Coalition of the Year under her leadership.
In 2020, Morgan was recognized as a Rutherford ATHENA nominee for her professional and community contributions. In 2017, Morgan received the Federal Reserve Bank of Atlanta President's Award of Excellence, the Middle Tennessee State University Jones College of Business Exemplar Award, and the RUTHERFORD Cable Spirit of Leadership Award. Additionally, Morgan has been recognized with the Nashville Emerging Leader Award for Education and was named a "Top 40 under 40" leader by the Nashville Business Journal. Morgan has a Master's Degree in Business Education from Middle Tennessee State University and Bachelor's Degrees in Public Relations and Agricultural Business & Economics from Colorado State University.
---
Panelists
Leanora Brown, Gary W. Rollins College of Business, UTC
Dr. Leanora Brown is an Assistant Professor of Economics in the Department of Finance and Economics at the University of Tennessee at Chattanooga Gary W. Rollins College of Business. She teaches courses in Macroeconomic Theory, Public Finance and Money and Banking. Dr. Brown's primary research focuses on the impact of debt forgiveness on tax revenue collections and public expenditure in developing countries. She has also written on the subjects of tax compliance, remittances, foreign direct investment and crime. Her work has been published in top journals such as Review of Development Economics, Public Finance Review, Journal of Economics and Business, Contemporary Economic Policy, and Social Science Quarterly.
---
Miranda Carr, The Trust Company of Tennessee
Miranda Carr serves as the chief investment officer at The Trust Company of Tennessee. She previously served as chief operating officer of Lirio and president of its Finworx division. She also previously served as managing director of public funds for Quintium Advisors, LLC and portfolio manager to two of its hedge fund strategies.
Carr earned a bachelor's degree in business administration from the University of Tennessee and a Master of Business Administration from Columbia Business School with a focus on finance and economics. She is a CFA charterholder, tnAchieves mentor and member of the CFA Society.
---
Myriam Quispe-Agnoli, Mercer University
Dr. Quispe-Agnoli earned her Ph.D. in Economics from the University of North Carolina at Chapel Hill and her M.A. in Economics from Vanderbilt University. Prior to joining Mercer University, she served as a visiting faculty member at Terry College of Business at the University of Georgia. Before returning to academia, Dr. Quispe-Agnoli worked as a Research Economist and Assistant Policy Adviser at the Federal Reserve Bank of Atlanta for fifteen years. Her research fields are international economics, open macroeconomics, and economic development. Her current research interests include economic impact of immigration, small business financing, unemployment and underemployment, and the impact of financial architecture on community and economic development.
---
Amna Shah, AHS Consulting Inc.
Amna migrated to the United States at the age of 16 and worked full-time while putting herself through school full-time as well. She founded AHS Consulting in 2013, for the first time letting go of a 6-figure salary. AHS Consulting has been on Inc's 5,000 companies consecutively for 2018 and 2019. Shah has also been honored in the local media as someone who is shattering the "glass ceiling" every day by being in a male-dominated freight industry. Besides AHS Consulting, Shah also founded i-Card which is a patent-pending virtual business card app, available in iOS and Android. She is also on the board of directors of a local school, Annoor Academy, which supports children from minority backgrounds. Additional boards Shah serves on include Pakistani Entrepreneurs network, OPEN Chicago and the Chattanooga International Business Council. She believes in philanthropic work by not just giving back to the local community but also opening a school in Karachi, Pakistan for underprivileged children.
Our Partners:
Federal Reserve Bank of Atlanta
The Trust Company
AHS Consulting
Mercer University
Financial Executives International