Are you thinking about advancing your business career with an MBA? Do you feel like you have too many commitments—and bills—to pursue an MBA full time? Have you checked out part-time MBA programs, but you're not sure they offer the flexibility, value and prestige you're looking for? Part-time MBA, full-time MBA, some-of-the-time MBA … you're ready for a solution.
At the University of Tennessee at Chattanooga, we have that solution: our Flexible MBA degree program is designed to fit your busy life and your career goals.
What is a Flexible MBA?
A Flexible MBA can be a full-time or part-time MBA. It can be on-campus or both on-line and on-campus. It can offer a generalized advanced business education, or it can be customized with one of three concentrations in Business Analytics, Finance or Healthcare Administration to more closely align with your long-term career goals. Plus, it's the area's only AACSB accredited business graduate degree programs—the perfect combination or flexibility and value! And it can be all this and more because it was designed specifically with working adults like you in mind. What is a Flexible MBA? It's the answer.
At UTC, we know that an MBA can be an important step that places you on a rewarding route to tomorrow's next-level jobs, higher salary opportunities and a better career trajectory. That's why, our Flexible MBA lets you choose the degree program options that best fit your life, your current career needs and your future goals.
Option of 100% face-to-face courses or a combination of face-to-face & online
Four start dates for admission: fall, spring or two options in summer
A general track and concentration options for more flexible MBA programs: business analytics, finance and health care administration
Perfect for working adults: Choose to go with a part-time MBA program or as a full-time student
Local connection: Face-to-face courses for our MBA programs conveniently taught Monday through Thursday, 5:30-8 p.m. at our downtown Chattanooga, Tennessee campus
View the MBA curriculum
---
Build a brighter future with one of these flexible MBA programs: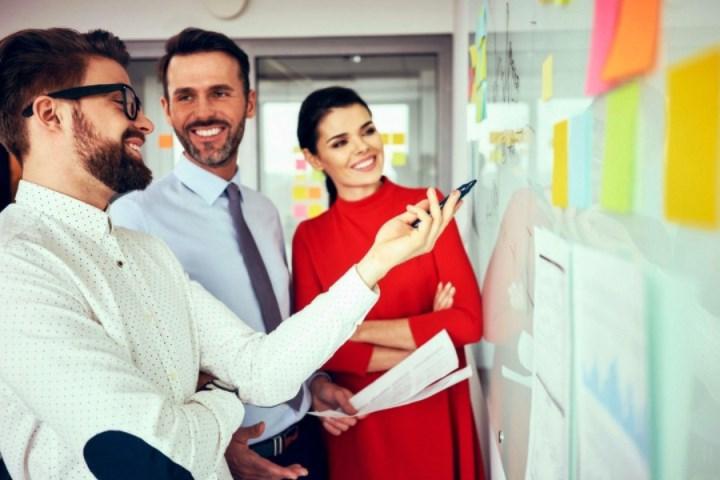 Flexible General MBA With No Concentration
Select from a variety of electives to craft a full-time or part-time MBA degree that fits your life, interests and career goals! Or, choose a course from our concentrations and pair it with other electives. Electives subject to availability. Prerequisite requirements must be met.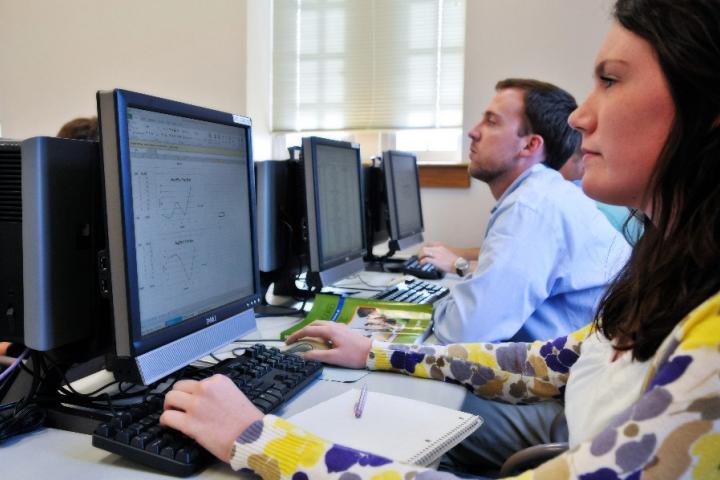 Flexible MBA with Business Analytics Concentration
Prepare to meet the growing demand for data analysis in business environments with courses focused on databases and data warehouses as well as descriptive, prescriptive and predictive analytics.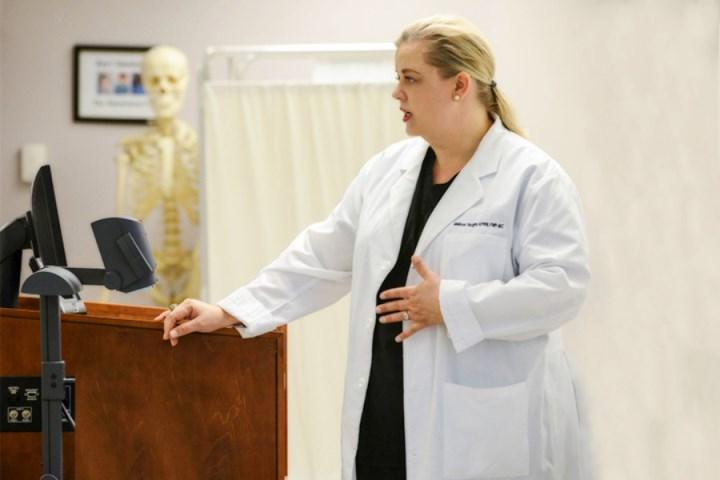 Flexible MBA with Healthcare Administration Concentration
Healthcare systems are complex and ever-changing. Prepare to lead and manage in the healthcare administration arena. Learn to hone critical thinking skills and how to influence healthcare policy.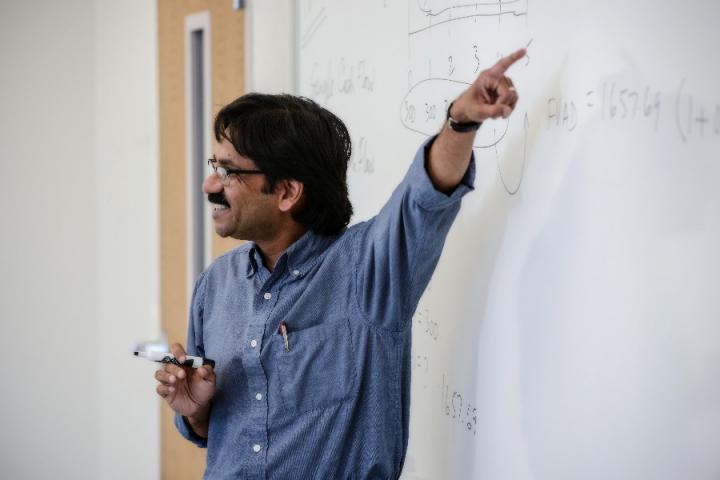 Flexible MBA with Finance Concentration
Pursue a concentration that allows you to develop financial management and analysis skills valued by companies and critical for jobs that require you to tackle complicated financial problems.
---
Pursue your Flexible MBA at the University of Tennessee at Chattanooga
No matter which options you choose — full-time or part-time — your affordable and programmatically accredited Flexible MBA program will give you:
Practical and strategic skills in organization, operations, accounting, finance and information management
Fundamental skills for entrepreneurial success
Part-time degree completion in as little as 24 months regardless of concentration
If you are searching for a local master's degree that gives you the business savvy you need to succeed today and for years to come, UTC offers the most innovative flexible online MBA programs in Tennessee. From part-time master's programs to full-time student status, we're dedicated to meeting the professional educational needs of our community and beyond.
Through the sharing of knowledge, experience, and insight in all of our initiatives, the Rollins College of Business strives to foster progressive innovation and an entrepreneurial spirit You'll see it in our school. You'll see it in our affordable tuition rates. You'll see it in our career-building curriculum. You'll see it in every aspect of the area's only AACSB accredited business graduate degree programs. And, most of all, you'll see it in the opportunities — jobs, salary expectations and prestige — that come with a next-level education.
Want to learn more about our Flexible MBA degree program? Fill out the form below and one of our program advisors will contact you soon.