Financial Wellness Book Club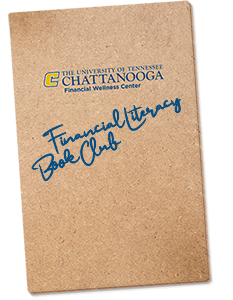 Welcome to the financial literacy book club. Thank you so much for your interest in increasing your personal financial literacy. Over the next month, we will be reading a book as a group and discussing how it might benefit you through your university experience and well beyond graduation.
As you prepare for each Book Club Meeting, please make sure you are up to date on your reading. The buttons below will lead you to an online form to take notes in should you choose to participate from off-campus.
Tip: Open the form for the corresponding weeks and take notes while you read. We will reference notes and questions and discuss them as a group.