Counseling Center
"As a center, we are saddened and angered by the violent and racist acts occurring before us, particularly during a pandemic in which a disproportionate number of people of color are impacted. As a Center, our focus must be on providing mental and emotional care to those at risk. We will continue to hold space for those who need to be heard, who need empathy and who need kindness."
– UTC Counseling Center Staff
Coronavirus Disease (COVID-19)
The UTC Counseling Center strongly encourages all students to take steps to protect themselves from illness.
If you are feeling anxiety or stress related to the coronavirus, know that there are resources and services to help you manage your concerns. Visit utc.edu/coronavirus for updated information about the University's response to the coronavirus. Recommendations for managing distress related to the coronavirus are also available here and here.
Please note the following:
Remote counseling services are available.
Counseling services are now offered remotely to students Monday - Friday, 9 a.m. - 4 p.m. To discuss appointment options, please call 423-425-4438.
Staff are scheduling remote intake appointments for UTC students seeking services and who reside in Tennessee. Any students residing outside of Tennessee can contact the Center to schedule a phone consultation to discuss resources available in their area of residence.
Group counseling and live workshops are canceled until further notice.
Counseling Center staff will begin delivering online workshops beginning the week of April 6, 2020. Please visit the Counseling Center's website and social media platforms for more information on these resources.
Crisis intervention services are limited and will be addressed individually.
If you have questions and are seeking support/resources from 8 a.m. - 5 p.m. Monday-Friday, please phone 423-425-4438.
If you are ever experiencing an emergency, including a mental health crisis, please call 911 or go to the nearest emergency room.
The following national resources are available 24/7:
National Suicide Prevention Lifeline: 1-800-273-8255 Crisis Text Line: 741-741 Trevor Lifeline (LGBTQ): 1-866-488-7386
If you are seeking support in your community:
Use psychologytoday.com to find a provider by location, health insurance, and specialty
Contact your health insurance provider
Contact your community mental health care resources (call 423-425-4438 if you need assistance in connecting to resources).
It is normal to feel some stress and anxiety about an outbreak of a disease or COVID-19. You may be experiencing a range of thoughts, feelings, and reactions. Below are some resources that you may find helpful during this time of uncertainty. Please be mindful of how media consumption is impacting your mental health. It is important to stay informed, but make sure you are getting the facts from reliable sources. It is ok to limit time on social media and consuming news. While taking a break, it may be helpful to engage in healthy activities that can be enjoyed from home and to practice coping skills for stress and anxiety.
COVID-19 and Mental Health:
Quick Coping Skills:
https://www.youtube.com/watch?v=cEqZthCaMpo&feature=youtu.be
https://www.youtube.com/watch?v=sG7DBA-mgFY&feature=youtu.be
https://www.youtube.com/watch?v=QS2yDmWk0vs&feature=youtu.be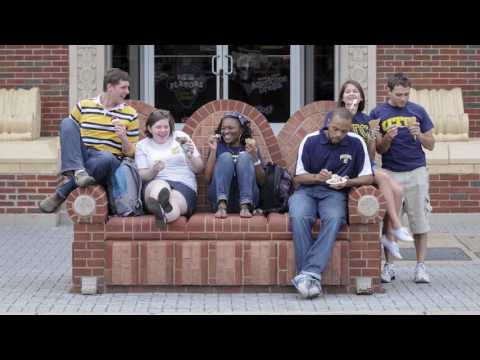 Counseling Center Intro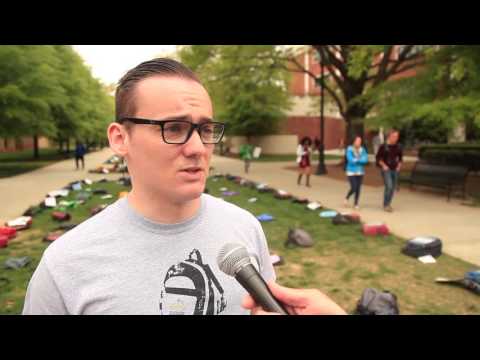 Send Silence Packing Event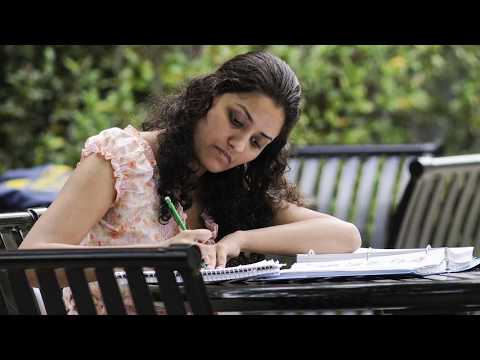 UTC Resources
---
Services are available to
all current UTC Students
If you are struggling to decide whether you should come to the Center ask yourself these 20 questions. If you answer yes to any of the following questions, you may want to come and see us.
Do you have difficulty finding or sustaining a meaningful friendship or intimate relationship?

Are you having trouble getting over a relationship breakup?

Are you unsure about your college major?

Do you have family problems that preoccupy your thoughts?

Are you having troubles adjusting to college?

Are you receiving poor grades in your classes and you are not sure why?

Do you feel blue or out of sorts most of the time?

Do you have trouble falling asleep or do you wake up and have trouble falling back to sleep?</>

Do you have trouble concentrating or completing your homework?

Do you have racing thoughts, shallow breathing, rapid heartbeat or other sign of anxiety?

Do you feel anxious about a particular thing, such as a social function or public speaking?

Do you feel overwhelmed, get easily frustrated or irritated?

Do you feel stressed out, overextended, and are you having trouble coping?

Are you a survivor of abuse and does it still impact you?

Do you have trouble with your appetite (either eating too much or not enough?

Are you unhappy with your body image?

Do you use substances like alcohol, marijuana, etc. more than you think you should?

Do you use substances to "escape" your problems?

Have you had legal or relationship problems as a result of using substances?

Are you concerned about someone else's substance abuse?
There is no charge for counseling. However, there is a minimum fee for any assessments or psychiatric services.
First, you need to meet with a counselor for a referral. If you are not currently, a client please come from 9am-3pm to fill out paper work and meet with one of our counselors to discuss your needs.