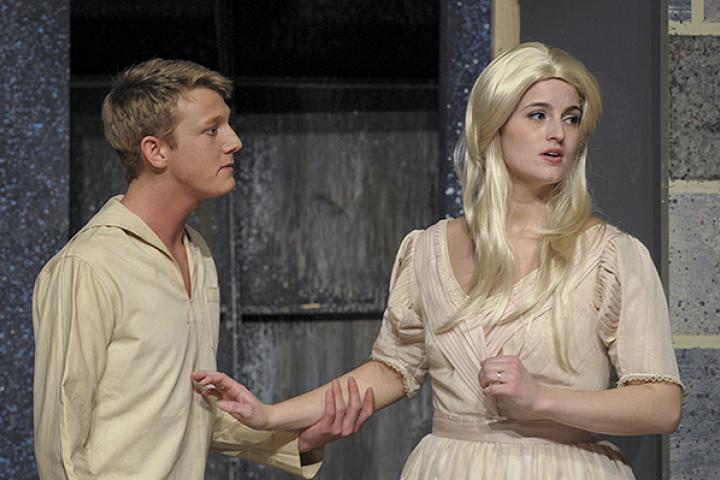 Roland Hayes Concert Hall
UTC Opera presented opera scenes with performances that included scenes from Mozart's The Magic Flute and Così fan Tutte, Poulenc's The Dialogues of the Carmelites, and Sondheim's Company.
Mozart's magical fairy tale opera The Magic Flute has one of opera's most beloved characters, while one of the three great collaborations between Mozart and Lorenzo da Ponte is Cosi fan Tutte. Poulenc's 1956 opera, The Dialogues of the Carmelites, was seen as the composer's synthesis of the travails of France during WWII – the occupation, the resistance, the Holocaust. Stephen Sondheim's Company (1970) was a breakthrough musical in its day; one of the first Broadway shows to directly confront adult themes and relationships. Company was also unusual for its time in that the book did not follow a direct linear plot line.
The scenes were directed by UTC Opera Director, Mr. Perry Ward.