Experience Interactive and Rewarding Professional Development
Learn AP instructional best practices and strategies that lead to student success in the classroom.
Registration for APSI 2023 has closed. If you would like to be notified when APSI 2024 registration opens, please fill out the form below. Thank you!
Course at a Glance
Format:
Live-Online and Asynchronous
New & Experienced Combined
Length:
4 days, Monday - Thursday
Dates and Times:
2024 TBD
Be Notified When 2024 Registration Opens
Program Hours:
32 Contact Hours
Price:
$550 Standard Registration Fee
$600 Late Registration Fee
College Board APSI Materials
College Board APSI materials are included in your registration fee. To provide greater accessibility, we will be offering the College Board materials electronically. The cost of electronic and hard copy materials are the same.
Workshop Overview
Expect UTC's AP Art History workshop to be active and engaging, with both full class discussions as well as breakouts for working and discussing in smaller groups. We will cover strategies for teaching AP Art History including how to start the class, visuals to have in your room, and essay and multiple-choice preparation. Using the Course and Exam Description provided, we will delve into the course curriculum including the Big Ideas and the designated 10 Content Areas, with a special focus on the eight skills emphasized throughout the course. We will also discuss course planning and pacing as well as look into deadlines and examples of items needed for the course audit and syllabus submission. Our week together promises to be engaging and thought-provoking; it will leave you excited and armed with a toolbox to take back to your students and grow your programs.
What You Will Learn
Important workshop topics include:
Strategies to understand and teach the content of the course
Ways to use the Course and Exam Description and AP Classroom resources most effectively
Pedagogical methods to prepare students better for the AP Art History Exam
How You Will Benefit
Participate and learn ready-to-use classroom activities
Gain a thorough understanding of the AP Art History exam and how it is scored, including breakdown and practice of each of the FRQs
Review/learn course content via new pedagogical approaches
Explore different ways to create your own coherent course plan
Receive access to a shared drive and mailed USB with over 50 gigs of instructor-created resources
How Online Workshops Will Work
How Online Workshops Will Work
No one wants to sit and watch a 32-hour long webinar, so we are working closely with our consultants to develop a modified course schedule that allows you greater flexibility, but still gives you the knowledge and skills you need.
Live-online instruction will be conducted through Zoom while asynchronous learning assignments will be managed through Canvas, the University's learning management system (LMS).
Once you register, we will provide you with more details on how to access the platforms as well as your materials.
To register, please visit our registration portal.
UTC media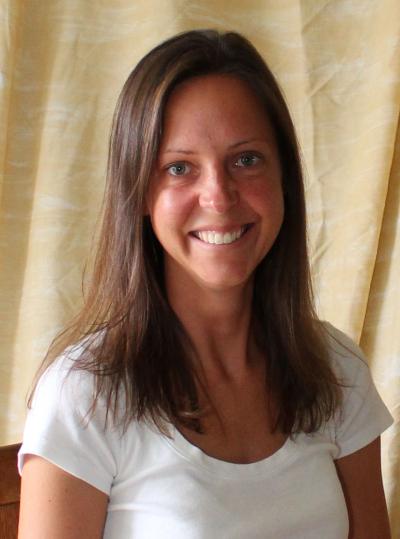 Meet the Instructor
Erin Reiner
Erin began teaching Advanced Placement Art History in 2003 while living in Texas, briefly taught in Connecticut, and has been teaching the class in Colorado (where she grew up) since 2009. Throughout the years, she has taught through distance learning and virtually at several points, including two years with students in China, and is currently the AP Art History instructor for Dwight Global online. Since 2019, she has also spent part of each summer as a co-instructor for Sotheby's Institute of Art Pre-College program in New York City. Erin has also worked for several years with the Denver Art Museum training docents where she has coordinated full-day, state-wide field trips for AP Art History classes; she has also sat on many focus groups for the Denver Art Museum as a high school art history teacher representative.
Erin has been reading for the AP Art History Exam since 2011 including 5 years as a reader, 2 years as a table leader, and 4 years as a question leader. During that time, she was responsible for the pre-reading, the setting of rubrics and scoring notes, writing College Board online and workshop content, and having oversight on the scoring of her questions. Erin started consulting for the College Board in 2015 and has run Advanced Placement Summer Institutes and one-day workshops both in person and virtually, across the country from Hawaii to Massachusetts.
Erin loves spreading her passion for art history to others including students in the classroom, adults at workshops, and art historians at the AP reading. Her teaching style is active, fun, and engaging; she is always trying to expand and strengthen the art history community. She is constantly developing new resources to empower her students and fellow educators with the best education and AP Exam preparation possible. Personally, Erin incorporates travel and art viewing as often as possible. Recent highlights include visiting Paris to witness Christo's Wrapped Arc as well as various trips throughout Europe, Mexico City, and New York.
How to Register
To register, please visit our registration portal. Attendees will need to register using their College Board login credentials.
If paying by check or purchase order, CPE staff will follow up with an invoice. Please reference invoice number on check.
If you have questions or need assistance registering, please contact [email protected] or 423-425-4344.
Frequently Asked Questions
See Frequently Asked Questions →
Refund Policy