Meacham Writers' Workshop
Author Gabrielle Bates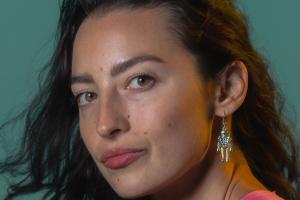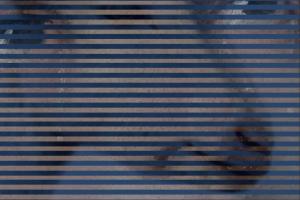 Author Christian J. Collier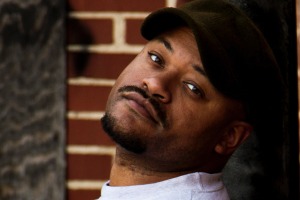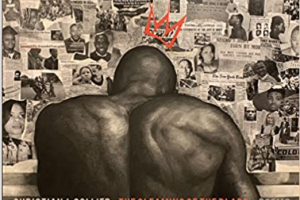 ---
Important Dates for Spring 2023 Meacham
March 25 at 12p and 6p--Coordinating/organizing/hosting Meacham Event
UTC/Community Workshops/Events with Christian Collier, Meacham Fellow:
March 21 at 6p--Creative Writing Club Reading/Workshop
April 17 at 5p--Event at UTC Library for Poetry Month
April 22--Ella Library (generative community workshops and readings)
April 29--Chattanooga Downtown Library--Workshop Talk for Writer's Festival
Book Launch Reading with Andrew Najberg and Russell Helms:
April 22 at 2p--Stove Works
---
About the Meacham Writers' Workshop
The Meacham Writers' Workshop is supported primarily by an endowment funded by the late Jean Meacham in honor of her husband, Ellis K. Meacham. Occurring each fall and spring, the workshop is free and open to the public; there is no registration. The program consists of readings, discussion sessions, and group conferences. The philosophy of the workshop is to provide support but also honest and direct criticism for developing writers. The atmosphere is informal, and there are many opportunities for lunch and other casual meetings. The conference welcomes non-writers who are avid readers of contemporary prose and poetry, as well as school groups. The conference is open to persons of all age, race, religion, sex, veteran status, national origin, or disability.
Workshop Support

The Meacham Writers' Workshop receives additional support from the Tennessee Arts Commission, Allied Arts of Chattanooga, the UTC English Department, UTC Honors Program, UTC Speakers and Special Events Committee, and Chattanooga State. The workshop series is a partnership between the UTC English department and the Chattanooga State Humanities department, and is held on the campuses of the University of Tennessee at Chattanooga and Chattanooga State Community College.

Visiting Writers

Over the decades, some Meacham Workshop visiting writers have included Pulitzer Prize poets Philip Levine, James Tate, and Charles Simic; Guggenheim Fellow Stanley Plumly; National Book Award winner Gerald Stern; Oprah selection novelists Bret Lott and Tim O'Brien; critically acclaimed writer Jamie Quatro; and bestselling author Kevin Wilson. Beyond these incredibly writers, the Workshop has been graced with dozens of other writers over the nearly 25 years of the Workshop. Full list available here.
Alumni Impact

UTC Alumni who have benefitted from and participated in the Meacham Writers' Workshop include MacArthur Genius Award, National Endowment for the Arts and Whiting Award winners, and professors. More than 50 UTC alumni have published more than 100 books, and authors who are publishing with the "big five" publishers such as J. Kasper Kramer, Natalie Loyd, Laurel Snyder, and Cherie Priest. The Spring 2022 UTC magazine (on page 32) features a profile of Professor Richard Jackson, the former Director of Meacham, in which he describes his role in developing the Meacham and its impact on students. In addition, this article in Chapter16.org also details the impact Meacham has had on students and the community.

Meacham Today and Beyond

As we work toward Meacham's 40th anniversary in 2025, we want to deepen our impact in the Chattanooga community, forming partnerships with schools and youth programs that benefit all of Chattanooga. We hope that Meacham continues to make lasting partnerships with the Chattanooga community and increases access to UTC's distinctive model of education, impacting our community and enhance the educational experience of our students by sustaining the scholarly, creative and entrepreneurial activity of our faculty and students.