Image
Library and Research
---
Seek and You Will Find
Through research, outreach and artistic pursuits, our faculty are on the cutting edge in their disciplines—and they take UTC students with them.
---
Undergraduate students at UTC gain research experience that is reserved for graduate students at most other campuses, and with the increasing emphasis on master's and doctoral programs, advanced research opportunities are developing across areas. Partnerships with governments, agencies and industries across the region are accelerating the growth of research potential.
---
The only thing that you absolutely have to know, is the location of the library.
—Albert Einstein—
Image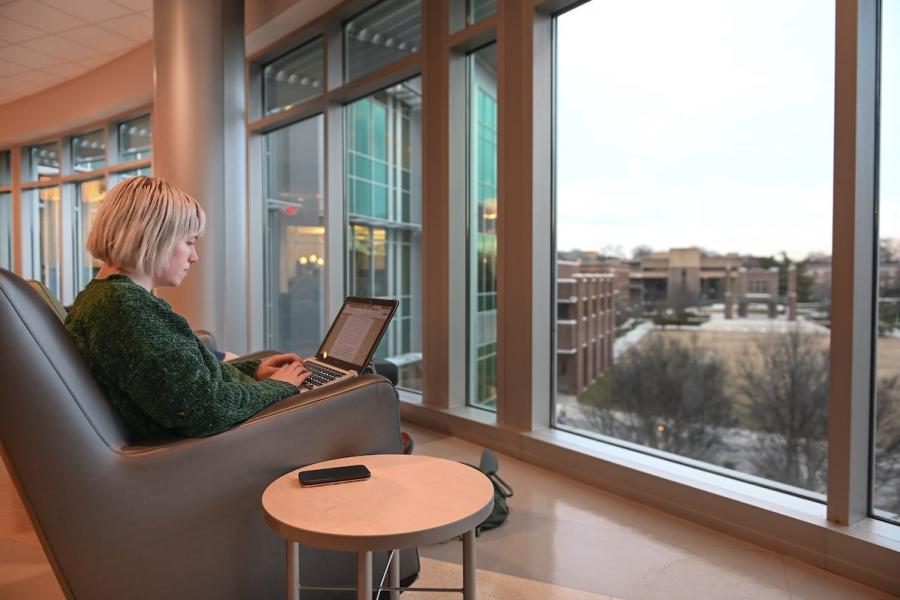 UTC Library
---
We Help Quench Your Thirst for Knowledge
The UTC Library partners with students on their journey to discovery through a vast catalog of resources, including electronic databases and traditional media.
George R. West Chair of Excellence in Communication
Funded by the Westend Foundation in 1986 in honor of its founder, George R. West, Jr., this chair of excellence is designed to assist UTC in educating students for responsible and effective communications in the realm of public affairs. Students pursuing careers in business, education, communications, political science, and other disciplines benefit from this chair which emphasizes critical analysis and presenting, particularly by the written word, the issues of public affairs in a truthful, effective and responsible fashion.
The Scott L. Probasco Distinguished Chair of Free Enterprise
The Probasco Chair of Free Enterprise was established in 1977 by an initial bequest from the estate of Burkett Miller and is among the largest endowed chairs of free enterprise in the nation.
The mission of the Chair is to study the American free enterprise system and the conditions under which it operates most efficiently, engage in high-level scholarly research, and contribute to the public knowledge and understanding of economic theory and practice.