UTC media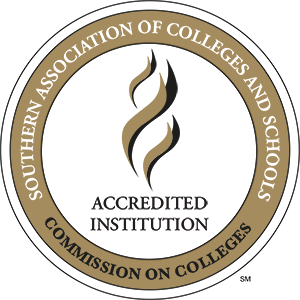 The University of Tennessee at Chattanooga first received SACS (now known as SACSCOC) accreditation in 1910 and was last reaffirmed in 2011. Regional accreditation is critical in higher education because it permits students access to federally subsidized financial aid, and confirms that courses and degrees will be recognized by other institutions and agencies across the country. Reaffirmation allows students access to these benefits because it ensures the public that the institution maintains the principles of integrity and engages in a systematic process of ongoing improvement.
What is involved in Accreditation?
The SACSCOC Principles of Accreditation requires institutions to demonstrate compliance with over 74 standards that focus on goals and outcomes as measures of institutional effectiveness. The Principles are based on six core values:
Peer review/Self-regulation
Integrity
Continuous Quality Improvement
Student Learning
Accountability
Transparency
In order to demonstrate compliance of the 74 required standards, we will submit a Compliance Certification Report (CCR). A Quality Enhancement Plan (QEP) will also be submitted, which provides a focused plan for enhancing an area at the University that will impact student learning. The CCR will be reviewed mainly by an off-site committee and an on-site committee. The QEP will be reviewed by the on-site committee only.
Quality Enhancement Plan (QEP)
The Quality Enhancement Plan (QEP) is an integral component of the reaffirmation of accreditation process and is derived from an institution's ongoing comprehensive planning and evaluation processes. It reflects and affirms a commitment to enhance overall institutional quality and effectiveness by focusing on an issue the institution considers important to improving student learning outcomes and/or student success.
Compliance Certification Report (CCR)
The CCR is a document prepared by members of The University of Tennessee at Chattanooga community that demonstrates compliance of each SACSCOC standard through narrative and supporting data. The narrative and supporting documentation provides a compelling argument that the University is compliant at the point it is written. Because the CCR requires a close examination of every aspect of the institution, the project involves many people and resources. Your cooperation and communication during this collaborative effort is critical to the success of our reaffirmation.