Facilities Expansion
As the next phase of its expansion of classroom, program and student service space, The Gary W. Rollins College of Business is currently developing plans for a new 80,000 square foot facility to complement the newly renovated and restored Fletcher Hall. The new facility will occupy a signature location along the Douglas Street entrance to the campus, linked directly to Fletcher Hall and visible to every student, faculty member and visitor entering or leaving UTC from the west end of campus. More than any other facility, the new building will symbolize and embody RCOB's dramatic rise as a leading regional business with several nationally ranked programs.
Student Financial Support
In the wake of significant financial hardship caused by the viral pandemic and the nationwide awakening to the continuing imperative of racial justice, RCOB will emphasize, more than ever, the raising of endowed and spendable student scholarship funds along with support for non-tuition student costs. Gifts and pledges ranging from 7-figures and above to a few hundred dollars will be sought from alumni, friends and institutions to support in-need students, many of whose families have been severely impacted financially. This effort will focus especially on racially disadvantaged students, whose individual opportunities and collective representation at RCOB must be expanded beginning immediately.
---
Support "Centers of Excellence"
While RCOB intends to build strength across the entire curriculum and within all departments, it also looks to develop nationally-recognized capabilities in several programmatic areas, including innovation and entrepreneurship, data analytics, and integrated sales and marketing. New "centers of excellence" in these and perhaps other areas will require major investment in faculty and programs and, once established, will occupy highly visible space in the new facility dedicated to intensive interaction between faculty, students and mentors/advisors from the business sector.
---
Support the College's Annual Fund
The RCOB Annual Fund provides unrestricted dollars to support the college's operating budget as well as a broad range of faculty, student and program initiatives identified as priorities by the Dean and the Department Heads. Annual gifts primarily come from alumni, but non-alumni friends and local and regional businesses are also encouraged to support the college's foundational needs. Annual gifts range from a few dollars to $1000 and more.
---
Supporting the College of Business
Image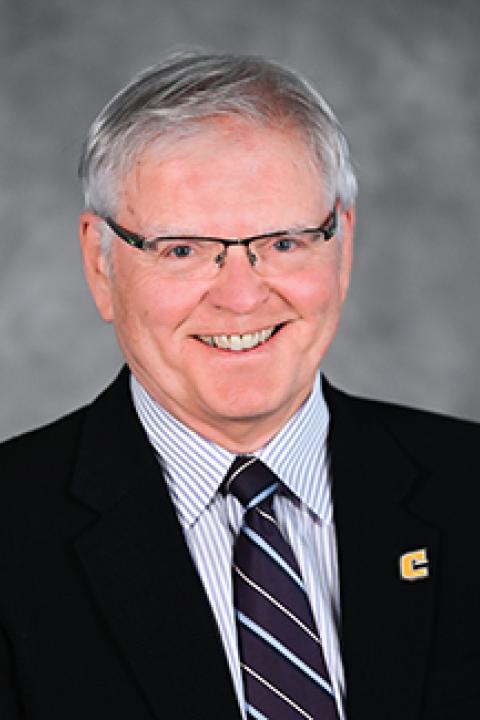 Fred Regan
Senior Director of Development for the Rollins College of Business
---
During his 30-plus years as a development professional, Fred has been a vice president at Clark University, Stevens Institute of Technology, and Lahey Hospital & Medical Center as well as served in senior positions at Yale University, Columbia University, Tufts University, and the University of California at Santa Barbara. More recently, as Principal of Regan Consulting LLC, Fred's clients included Duke University, Arizona State University, the Leukemia & Lymphoma Society, The Salvation Army National Office, and the University of Tennessee at Chattanooga.
Fred is a graduate of Boston University, and lives in Ooltewah with his wife Ellen and their four year old Black Lab, Tasha.
Image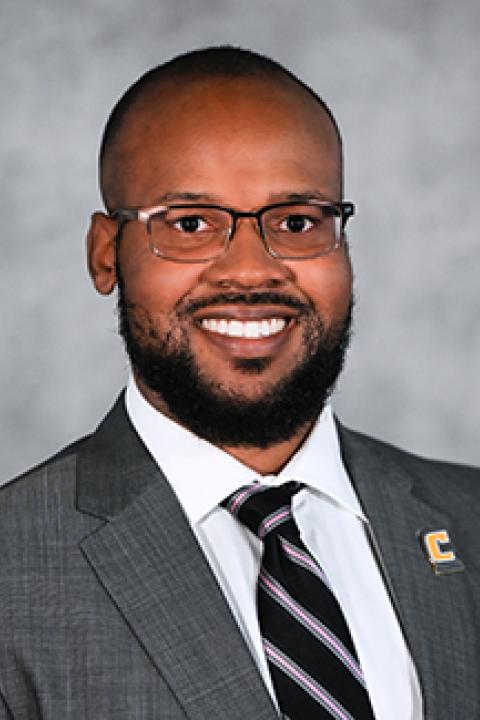 A.J Davis
Assistant Director of Development for the Gary W. Rollins College of Business
---
Alexander Jamal Davis, or A.J. as he is known by many, is originally from Nashville, TN. In 2015, he graduated Magna Cum Laude from the University of Tennessee at Chattanooga with a degree in Marketing and Entrepreneurship. While attending UTC, he served as President of the UTC Collegiate Entrepreneurs' Organization (now E-Club), working to establish the UTC Elevator Pitch Competition. Too, he was the Resident Assistant to the inaugural class of the Business Living Learning Community. During his studies, he was active in multiple student organizations: CRU (formerly Campus Crusade for Christ), Collegiate 100, Scholarly Men in Action, and Campus Flood Ministries. Upon completion of his Bachelor's, A.J. attended The Southern Baptist Theological Seminary, earning a Master's of Arts in Theological Studies. Currently, A.J. is pursuing a Master's of Business Administration from the University of Tennessee at Chattanooga and is excited to be back and serve in a city he considers his second home.
Visit the College of Business for more information about the College.