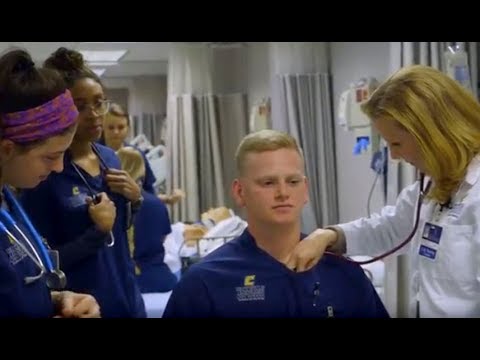 Discover the School of Nursing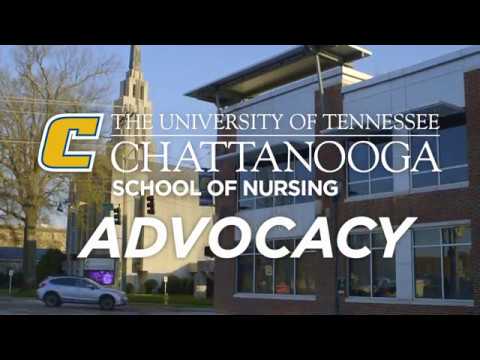 The Importance of Advocacy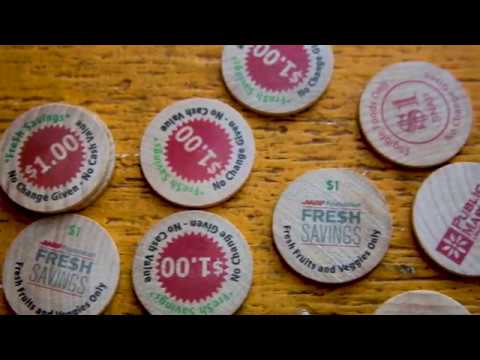 Fresh Produce 411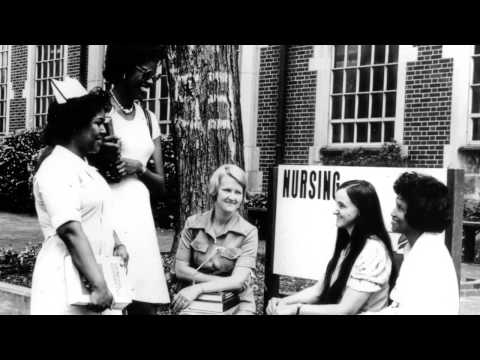 Our History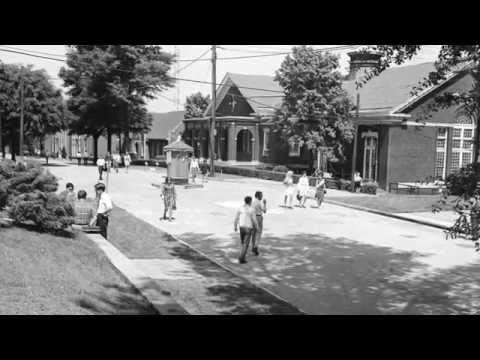 Mary Jackson: A Nurse's Life
Mission Statement
The School of Nursing is a dynamic force in providing quality nursing education and excellence by actively engaging students, faculty and staff through respectful partnerships; fostering integrity; embracing diversity and inclusion; inspiring positive change and providing nursing leadership for the future of person-centered healthcare. More →

Read the newest issue of On Call, the magazine of the UTC School of Nursing.
Nightingala 2019

Nightingala 2019, complete with food, drink, music, and dancing, was a big success! Be sure to view the video of the evening. Photos are available on our Flickr page.
Thank you to all the alumni, faculty, staff, students, and sponsors who worked to create a night to remember! Funds raised by this event support student learning in the Simulation Center in the School of Nursing.
---
Rebecca Williams Joins Senior Management at BCBS
A round of applause to Becky Williams, a graduate of UTC's Gateway RN-BSN program, who was recently named Director of Medicare Advantage Health Services by BlueCross BlueShield.

More details are in the BlueCross press release.
NCLEX Pass Rates Stay 100%
The latest NCLEX results are in, and we are very pleased to announce our BSN graduates had a 100% first-time pass rate for the entire 2018-2019 academic year! This continued success is a result of the hard work and diligence from students and faculty alike. Congratulations to all!
Project Bloom Update
Thank you to Kelly Licht and Katie Spell of the Chattanooga Heart Institute at CHI Memorial Hospital for supporting Project Bloom, which distributes feminine hygiene products to the homeless! Katie spread the word and coordinated the donations, which join others to be distributed at the Chattanooga Community Kitchen.
---
NPs Have Perfect Pass Rate
Congratulations to our May 2019 FNP and ACNP-AG graduates, who had a 100% first-time pass rate on their respective licensure exams!
---
Alumni Spotlight
Out congratulations go to Bailey Davenport, who recently accepted a position as the Assistant Director of Nursing at Focus Treatment Center!
---
DNP Students Excel
Neonatal Nurse Practitioner and DNP student Colleen Moss has been honored with a 2019 Manuscript of Exceptional Merit award. Her article, "Mentoring new graduate nurse practitioners," appeared in Neonatal Network.
---
The Power of We
BSN student Chyna Germany is one of three recipients of the $10,000 Power of We Scholarship awarded to minority college students studying for a career in healthcare in Tennessee. The scholarship is funded by the Bluecross Blueshield of Tennessee Health Foundation along with the NAHSE (National Association of Health Service Executives) Memphis Chapter.
---
RN-BSN Gateway Top-Ranked
The 100% online RN-BSN Gateway program has been ranked #2 in Tennessee by RegisteredNursing.org. Pictured are the newest Gateway students, our 18th cohort of registered nurses working toward Bachelor's degrees.
---
Poverty Simulation
In June, the CANDL grant held a Community Action Poverty Simulation, an interactive immersion experience dealing with the realities of poverty.
New sessions were held on November 5 and 7. Learn more at Poverty Simulation.
---
The baccalaureate degree in nursing at The University of Tennessee at Chattanooga is accredited by the Commission on Collegiate Nursing Education (http://www.ccneaccreditation.org).

The University of Tennessee at Chattanooga is accredited by the Southern Association of Colleges and Schools Commission on Colleges (SACSCOC) to award bachelor's, master's and doctoral degrees.
---
Follow Us
---