Message from the Director
We made through six months of this "new COVID normal." We welcomed our students back to campus on August 17th and so far, we are able to achieve the learning outcomes we have for them. Here in our community, students and faculty are asked to come to clinical with N95s, goggles, and face masks. We all are expected to fill out a self-check app each day and follow the screening guidelines. Our skills labs have students assigned to a unique group in which they will work each week. Faculty are assigned to specific groups. In the classroom, we have measured for social distancing and our students and faculty are in a safe space. Students who cannot come to campus have the ability for real-time attendance in class. This is true for both the BSN and MSN programs. Our RN-BSN and DNP faculty are working and teaching remotely to limit the number on campus and decrease exposure for all. Meetings are held virtually for almost all committees that have more than ten people. In those instances, a majority of those remain virtual.
What are we able to accomplish for this COVID Fall 2020? Other than limiting sizes of groups on campus and "self-checks," we are moving along as if it is Fall 2019! For that we are grateful. This pandemic has allowed all the students to work in an environment the faculty has not encountered before. We are supporting efforts on campus to help with contact tracing, wellness and a massive flu shot clinic. The senior community students are in the thick of this public health effort. Our students in the clinical settings are seeing how the acute care facilities are dealing with COVID-19 and the related concerns. Wearing appropriate personal protective equipment (PPE) has been the "saving grace" for our students and for those on the frontline day to day. We are fortunate that our School of Nursing has been able to provide PPE for our programs. The only challenge I see is with the mandatory face mask requirements do not allow us to see the smiles of our students. We are learning to read expressions only seeing eyes.
We have not forgotten the importance of racial equality in this country. There are efforts at UTC to raise awareness of the issues. There are group discussions across campus for faculty and staff. The Counseling Center is hosting groups for students. 'Moving Forward Together to Dismantle Racism' is a conference series which will be delivered bi-weekly using one-hour virtual lunch sessions throughout the fall and spring semesters. In light of the stressors on our campus, mental health checks for our students and employees are very important. We feel we that with the challenges we face from a medical and societal viewpoint, our students, faculty and staff are doing as well as can be expected. After all, we are in a profession that takes these challenges seriously and we rise to the occasion.
It is an exciting time for us in the School of Nursing for a variety of reasons and we look forward to the remainder of the fall semester. We will keep you updated as things progress.
--Chris Smith
Christine Benz Smith, PhD, FNP-BC
Director, School of Nursing
Chief Health Affairs Officer

Accreditation Update
The Commission on Collegiate Nursing Education (CCNE) has advised us that the CCNE Board of Commissioners acted at its meeting on May 5-8, 2020, to grant accreditation to the Baccalaureate, Master's, Post Master's and Doctor of Nursing Practice degree programs in Nursing at University of Tennessee at Chattanooga for ten years, extending to June 30, 2030. The accreditation action is effective as of September 16, 2019, the first day our recent CCNE on-site evaluation. At its meeting, the Board determined that the program met all four accreditation standards. The Board additionally determined that there are no compliance concerns with respect to the key elements.
Thank you to all of our students, faculty, staff, and community partners who participated in this very important review of our programs. This accreditation ensures all current and future students that the UTC School of Nursing's programs adhere to the highest standards delivering a quality program.




COVID-19 UPDATES
Students, Faculty, and Staff: See our School of Nursing COVID-19 page for important information and resources.. See also: UTC Coronavirus Updates
---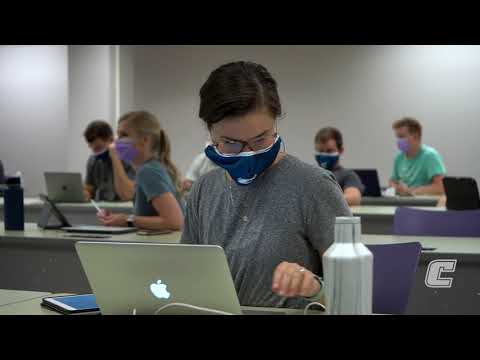 Back to Class: Face-to-Face with Nurse Anesthesia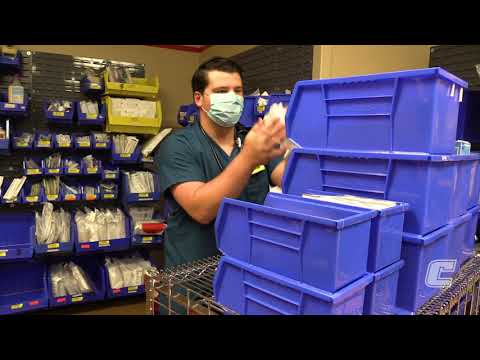 Tim Lott: A New Graduate's Response to Working in a COVID 19 World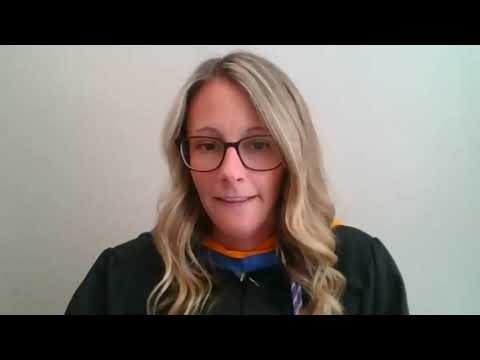 BSN Graduation Ceremony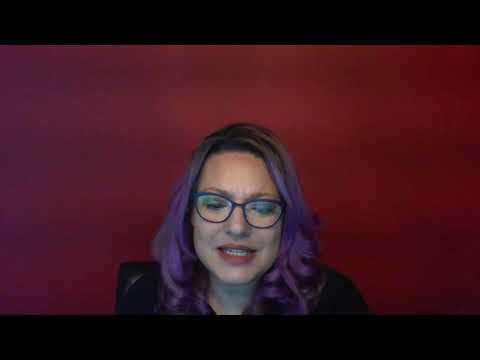 Christi Denton "Class of COVID"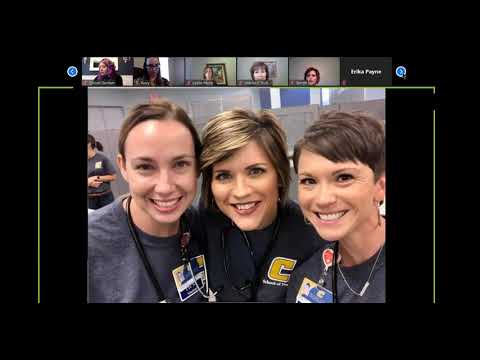 MSN Graduation Ceremony
---
Congratulations, Deborah!
Congratulations to Deborah Deal, Chief Nurse Executive of Parkridge Health System, who was named Nurse Leader of Distinction at the Tennessee Hospital Association meeting. She earned her BSN from the UTC School of Nursing, and is currently enrolled in the Doctor Of Nursing Practice: Nursing Administration Program. She earned her Master of Science in Health Services Administration from the University of St. Francis.
White Coat Ceremony
Following a virtual White Coat Ceremony for friends and family via Zoom, the BSN Class of Fall 2022 gathered with masks for a quick picture. Please note that social distancing was maintained at all other times. You can see the recording of the ceremony on YouTube.
Compassion Closet
Taylor Theobald, BSN '18 started the Compassion Closet to meet the needs of Erlanger Cardiac Step Down patients who come to the hospital with no clothes appropriate for discharge. To date, the Closet has served more than 600 people. Taylor earned the Pay-It-Forward award from Channel 9 News and received $500 to purchase more clothes. The year 2021 will be exciting for Taylor as she plans a Spring wedding and a fall graduation from Lee University where she will earn her DNP.
See the full story at News Channel 9.
Student Projects: Big Impacts
A student project by members of the BSN Class of 2020 is having a significant impact on suicide prevention. Badge Buddies seeks to place a version of the Columbia Scale for suicide screening on the back side of the badge of nurses across Chattanooga.
BSN Program Nationally Ranked by Study.com
Study.com has published its 2020 rankings for the best BSN programs in the country, and The University of Tennessee-Chattanooga is ranked #49. Among the hundreds of schools evaluated for this list, UTC was selected based on academic and career resources for BSN students, the quality of education, and program accessibility, among other factors.
---
MSN Ranked Top 25 Nationally
The UTC Master's of Science in Nursing program is one of the top 25 in the country, according to Gradreports.com. The ranking is based entry-level salaries for graduates and uses U.S. Department of Education data.
"We are honored to be identified as a top 25 Master's of Science in Nursing program," said Chris Smith, Director of the School of Nursing. "Our Family and Adult Gerontology Acute Care Nurse Practitioner concentrations consistently have a 100 percent pass rate on the certification exam while the Nurse Anesthesia concentration is over 90 percent."
---
RN-BSN Ranked Top Five
RegisteredNursing.org has again placed UTC's RN-BSN Gateway program, which allows working nurses to earn their BSN, as one of the best online programs of its type in Tennessee. Thanks to the dedicated faculty, staff, and students who have made the Gateway Program one of the flagships for online education at UTC and in the state.
---
Congratulations, Graduates!
While we know COVID-19 and social distancing impacted our graduation, these 2020 BSN graduates came together for just a few minutes to celebrate their accomplishments in front of Patten Chapel. Congratulations to all.
---
Nightingala rescheduled for March 26, 2021!
More information will be coming in October. In the meantime, see photos and video of last year's event or learn more about Nightingala.


Harold Love Community Service Award
Assistant Professor of Nursing Priscilla Simms-Roberson is a 2020 winner of a statewide Harold Love Outstanding Community Service Award. The awards go to five honorees chosen each year for serving as ambassadors for community service among Tennessee's diverse higher education communities.
See the UTC press release for more. Congratulations, Dr. Simms-Roberson!
---
NCLEX Pass Rates Soar
We are very pleased to announce our BSN graduates had a 100% first-time pass rate for the entire 2018-2019 academic year! This continued success is a result of the hard work and diligence from students and faculty alike. Congratulations to all!
---
The baccalaureate degree in nursing at The University of Tennessee at Chattanooga is accredited by the Commission on Collegiate Nursing Education (http://www.ccneaccreditation.org).

The University of Tennessee at Chattanooga is accredited by the Southern Association of Colleges and Schools Commission on Colleges (SACSCOC) to award bachelor's, master's and doctoral degrees.
Follow Us
---