Staff Job Openings
Become a Part of UTC's Growing Community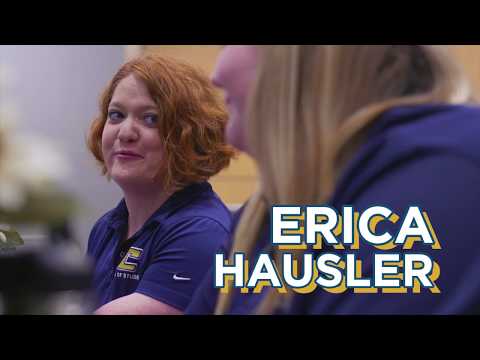 Erica Hausler-Office of the Dean of Students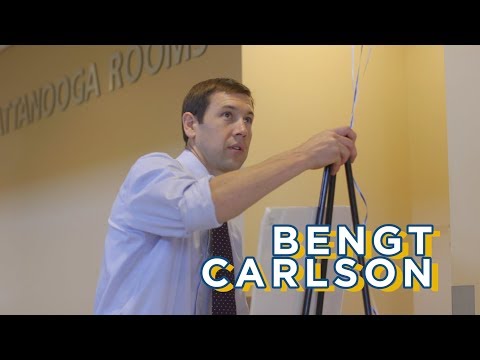 Bengt Carlson-Experiential Learning Coordinator
Why Work at UTC?
Total Rewards/Competitive Pay and Benefits
Part of the UT System, UTC is dedicated to providing competitive pay, 401(k) contributions, plus annual, sick, and holiday time off, as well as one personal day off per year for nonexempt employees.
Other benefits include checkout privileges at the Library and discounted memberships at the Aquatic and Recreation Center on campus, lodging/camping discounts at Tennessee state parks and other vacation spots, and other benefits provided to all employees within the University of Tennessee system.
UTC also provides education fee waivers you can use at any higher education institution within the University of Tennessee System, Tennessee Board of Regents, or State of Tennessee.
Learn More about Employee Benefits →
One of the principal missions of The University of Tennessee is to provide quality educational opportunities for the people of this state. One measure of the quality of an educational experience is the extent to which it enables the recipient to compete and be productive in society and contribute to the quality of life. The Board of Trustees recognizes that diversity in the educational environment, including an outstanding and diverse student body, faculty, and staff, and an environment conducive to learning adds value to the educational experience and the degree earned. Interacting with people from diverse backgrounds and perspectives augments the curricular experience and affords every student the opportunity to gain the knowledge and skills necessary to be a productive and contributing citizen of this state and nation, capable of competing in a global society. Thus, diversity is fundamental to a sound twenty-first century education.
The Board affirms the educational value of a diverse and fully inclusive campus community, one that is enriched by persons of different backgrounds, points of view, cultures, socioeconomic status and other diverse characteristics. The Board expects the University to engage in a variety of initiatives to advance diversity in all aspects of University life.
We have over 700 part-time and full-time staff who help our campus thrive and succeed in all matters affecting UTC, from maintaining our beautiful campus to helping provide safety to our students and coworkers.
Service Awards
For the past 35 years staff and faculty have been celebrated for their hard work, dedication, and commitment to The University of Tennessee at Chattanooga. Recipients are honored at the Annual Service Awards Program with a luncheon.
Longevity Pay
Regular full-time employees and regular part-time employees working at least 82.05%, who have completed at least 36 months of service at 82.05% receive an annual longevity payment for each year of eligible service, $100/year up to a maximum of $3000. Learn more about longevity pay here.
Blue Ribbon Awards
When a UTC staff member has exhibited outstanding service to others on campus, a nomination can be made for that person to receive a Blue Ribbon Award. All non-faculty staff (full or part-time) with at least one year's regular service are eligible for the award. Nominations can be made by any UTC faculty, staff, student, alumnus or member of the community.