CHALLENGER CENTER BIRTHDAY
  PARTIES ARE TEMPORARILY UNAVAILABLE 
Ages: 5-13 Group Size: Max of 20 Cost: $250
Non-Refundable Deposit: $50 - due 30 days before event
(If more than 20 children arrive, please be prepared to pay $20/per child - Only Visa or Master Cards accepted!)
Times: 10:00 am to 12:00 pm or 2:00 pm to 4:00pm
Days: Saturdays Only (If staffing is not available deposits will be refunded.)
♦NO BIRTHDAY PARTIES DURING THE MONTHS OF JUNE, JULY, and AUGUST DUE TO SUMMER CAMP EVENTS♦
Simulated Missions (choose one, based on age): Micronaut Program™ or MicroComet Mission
Classroom Activities (choose one, based on age):
Pop Rockets or MicroRockets
Micronaut™ in Orbit or Micronaut™ to the Moon
Micronaut™ NanoSatellite Technology or Telescope Technology
(Please see Micronaut Program™ for detailed information about each activity.)
Wavier Forms must be filled out for each child participating in the simulation: Waiver Forms
Every birthday party is 2 hours.
Each party contains one mission and one classroom activity.
Customers bring their own food / cake / decorations.
Customers must set up and take down within 30 minutes before and after the party.
A full size refrigerator, microwave, sink, and oven/stove is available in the party room.
Challenger Center only provides the rooms, simulated mission, and supplies for the classroom activities.
Birthday child receives Challenger T-shirt and other Challenger Surprises.
Adults are free, no limit.
Themed Birthday Parties are welcomed.
UTC media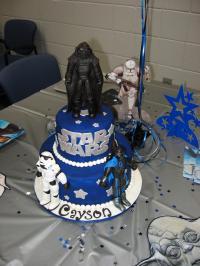 THIS WEBSITE DOES NOT RESERVE PARTIES AT THE UTC POOL. PLEASE CALL 423-425-4213 TO BOOK A POOL PARTY ON CAMPUS.