Burkett Miller Distinguished Lecture Series
The Burkett Miller Distinguished Lecture Series is a forum for scientific inquiry which brings internationally recognized scholars, practitioners, and thinkers to the UTC community to speak on topics critical to an understanding of the Market Economy. The series is organized and supported by the Probasco Chair to benefit students, faculty, business persons, and the community at large by providing opportunities to critically review controversial ideas.
Upcoming Events
The Tyranny of Experts: Economists, Dictators, and the Forgotten Rights of the Poor
William Easterly, New York University
March 30 from 5 to 6:15 p.m. ET | Virtual
UTC media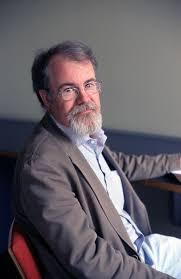 The "expert approved" top-down approach to economic development has made little lasting progress, but has proven a convenient rationale for decades of individual rights violations perpetrated by colonialists, post-colonial dictators, and US and UK foreign policymakers seeking autocratic allies. These traditional antipoverty tactics have both trampled the freedom of the world's poor and suppressed a vital debate about alternative approaches to solving poverty. The blighted record of authoritarian development reveals the fundamental errors inherent in our traditional approach. It is time for new principles for foreign aid agencies and developing countries alike: principles that, because they are predicated on respect for the rights of poor people, have the power to end global poverty once and for all.
About the speaker: William Easterly is a Professor of Economics at New York University and Co-director of the NYU Development Research Institute. Easterly is the author of three books: Economists, Dictators, and the Forgotten Rights of the Poor (March 2014), The White Man's Burden: Why the West's Efforts to Aid the Rest Have Done So Much Ill and So Little Good (2006), which won the FA Hayek Award from the Manhattan Institute, and The Elusive Quest for Growth: Economists' Adventures and Misadventures in the Tropics (2001).
He has published more than 60 peer-reviewed academic articles, and has written columns and reviews for the New York Times, Wall Street Journal, Financial Times, New York Review of Books, and Washington Post. Foreign Policy Magazine named him among the Top 100 Global Public Intellectuals in 2008 and 2009, and Thomson Reuters listed him as one of the Highly Cited Researchers of 2014.
---
Note: The ideas presented by the speakers are their own and not necessarily those of the University or the Probasco Chair. The University does not attempt to teach people what to think, but to impart a process of learning how to think for one's self. We encourage civil intellectual discourse to challenge the ideas of all authors invited to speak at UTC, ...because it is only through such interchange that the best and most functional ideas rise to benefit society and those which fail the test are relegated to the dustbin of history.