Campus and Community Resources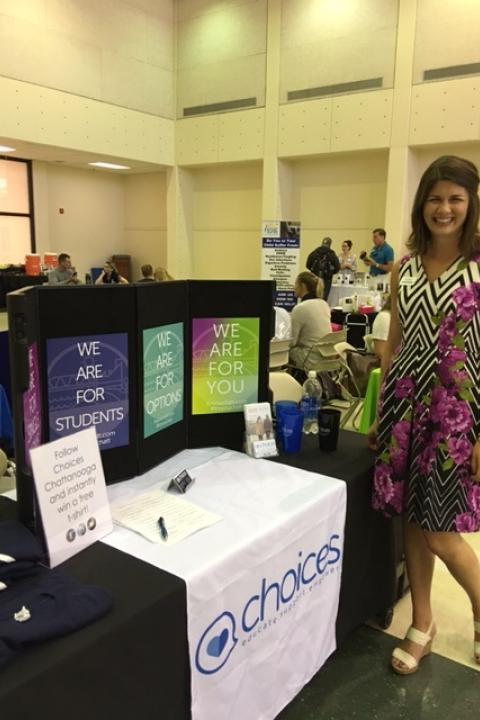 Choices
All of our services are free and confidential and are available to anyone regardless of race, color, religion, sex, gender identity, sexual orientation, national origin or disability.
Services include:
Lab-grade pregnancy testing
Ultrasounds*
Accurate information on all options
Medical consultations*
Support for men
STD/STI information and education
First time parenting program
After abortion counseling and support
Referrals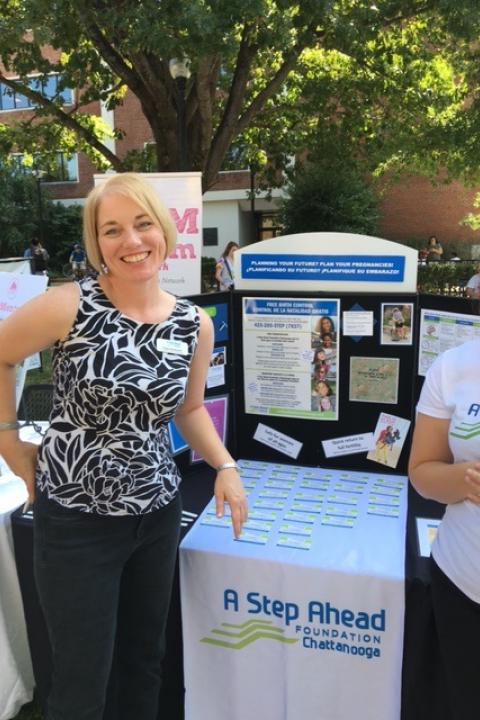 A Step Ahead
We provide long-term, reversible birth control to any woman living in Hamilton County who wants it. For free.
A Step Ahead Foundation Chattanooga empowers a woman to take control of her future. We make sure she can get the most effective methods of birth control when she is ready.
Read more about the five methods we cover.
A Step Ahead works with UTC University Health Services.
For more information, see a SHS provider or link to A Step Ahead.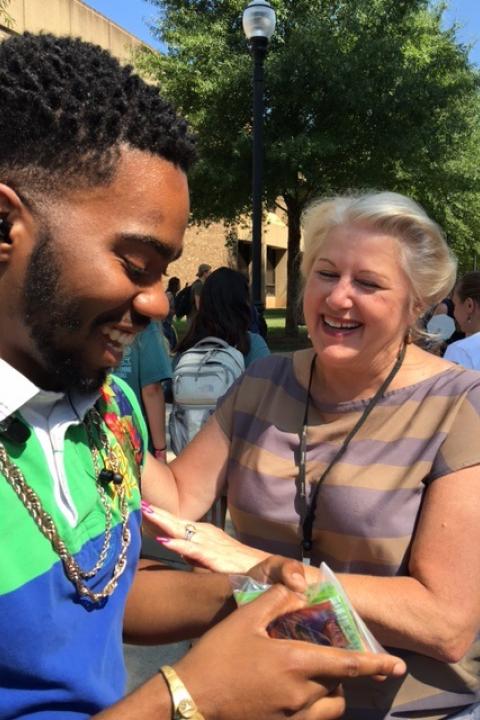 Hamilton County Health Department
HCHD clinic conducts sexual/relationship educational programming and awareness.
Sexually transmitted diseases (STDs), also known as Sexually Transmitted Infections (STI's), can cause serious health problems.
Partner notification and treatment services as needed.
Anyone suspects they have a sexually transmitted disease should get help immediately.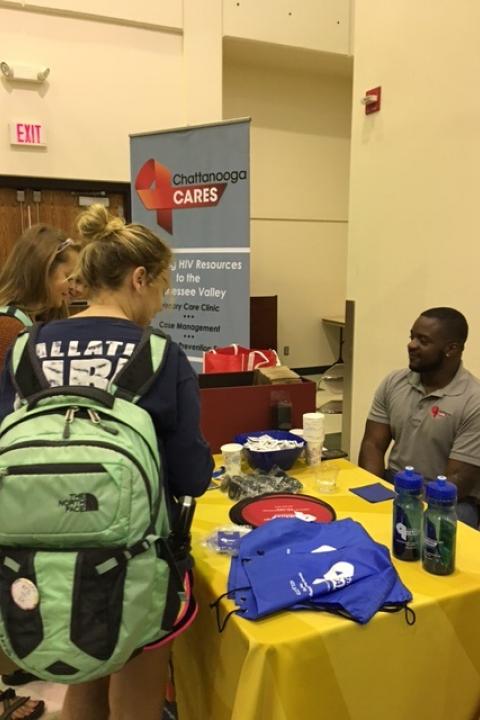 Chattanooga Cares
Chattanooga Primary CARE Center offers a full range of services for individuals living with HIV. These services include: primary and infectious disease care, nutritional counseling, mental health counseling, laboratory services, and health maintenance for preventative care.
SERVICES:
Complete Physicals + Exams
Pap Smear + Cervical Cancer Screening
Health Care Education
Immunization + Vaccinations
Laboratory Testing
Referrals + Consultations
Mental Health Counseling
Adherence Counseling
Peer Navigation
Support Groups
Know More @ UTC is a comprehensive and collaborative educational program on the topics of sexual misconduct, relationship violence and stalking. The program provides a series of educational modules and engaging events, aimed at building a stronger community and ensuring the knowledge of resources and policy.
If you have any questions, comments or concerns about Know More at UTC, please contact UTC's Title IX Coordinator, Stephanie Rowland, at 423-425-4255 or [email protected].