Healthy Living Initiative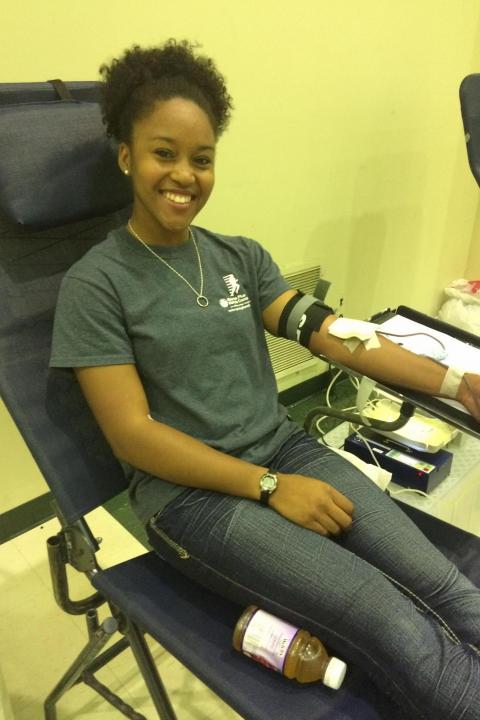 Bloodanooga
Each semester students donate blood to help Blood Assurance with supply and demand required by our local hospitals.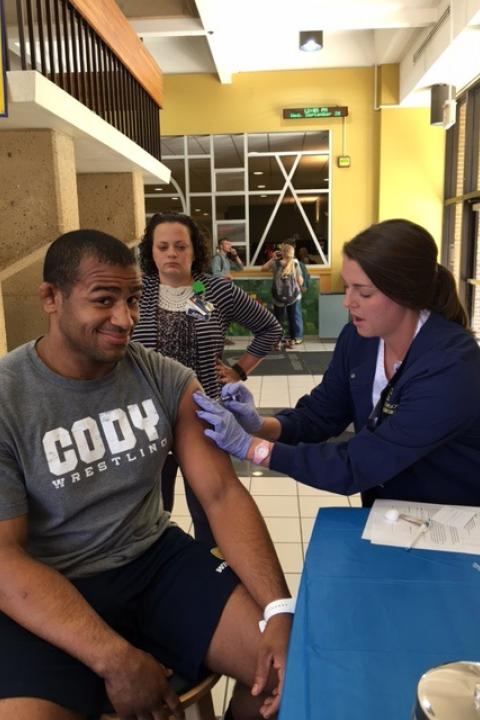 Flu Shots
Faculty, staff and students can get a flu shot from University Health Services yearly to help fight the flu virus.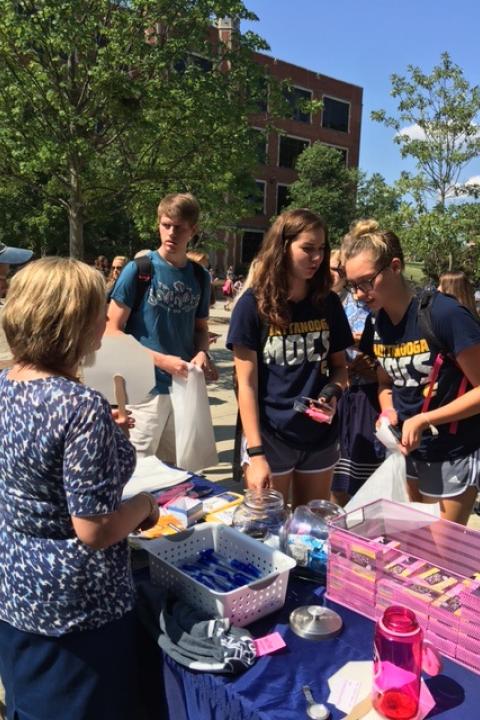 Meet and Greet
Community agencies welcome students back to campus for a meet and meet to acquaint students with local resources.
About Us
The Center for Student Wellbeing (CSW) strives to cultivate an environment that supports the wellbeing of our students, faculty and staff by translating lifestyle/behavioral choices and research into action, embracing innovation, and encouraging positive change on an individual and community level. The CSW promotes healthy living through engaging, dynamic and educational programming and services for the UTC community.
Our programming and services aim to empower all to reach their fullest potential through holistic wellness by maximizing health promoting behaviors and minimizing harmful behaviors during their living and learning experiences here at UTC and beyond.
Opportunities for reflection, connection, practice, and mobilization across different dimensions of wellness are offered throughout the year by the WC and their valuable student affairs and academic partners.
Partners
The CSW is composed of a team of professionals from our UTC campus working together to form partnerships and raise awareness about the seven dimensions of wellness, the benefits of increased physical activity, and the causes and prevention strategies used to fight chronic diseases.
Health and Human Performance
Student Affairs
Counseling
Dietetics
Campus Recreation
Veteran Student Services
School of Nursing
University Health Services
Chattanooga-Hamilton County Health Department
Cempa
Blood Assurance
Public Health Alert
Coronavirus disease (COVID-19) is an infectious disease caused by a new virus.
The disease causes respiratory illness (like the flu) with symptoms such as a cough, fever, and in more severe cases, difficulty breathing. You can protect yourself by washing your hands frequently, avoiding touching your face, and avoiding close contact (6 feet) with people who are unwell.
Coronavirus disease spreads primarily through contact with an infected person when they cough or sneeze. It also spreads when a person touches a surface or object that has the virus on it, then touches their eyes, nose, or mouth.
For more information: