UTC media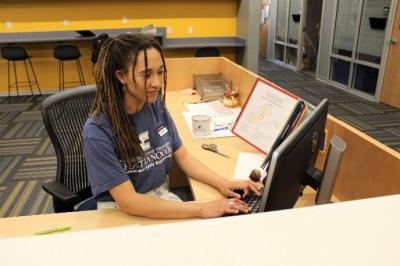 Purpose of Mocs GROW
Students learn a lot from working. They learn to do things like answer a professional telephone line, use Excel, and provide customer service. But they also learn how to manage time, how to work as part of a team, and how to handle disagreements or unhappy customers. We call these skills "transferable skills" because they transfer from one place (work) to other places (classes, student organizations, etc.).
Mocs GROW helps students get important practice in talking about what they are learning in their jobs and in their classes. We want them to think about transferable skills and how those might help them in other parts of their lives. Additionally, learning to talk about transferable skills is essential for translating work and class experience to employers after graduation.
Program Goals:
• To make student employment a high-impact activity by providing structured opportunities for students to reflect on and integrate what they are learning.
• To help students better articulate what they have learned from their job and from their classes.

---
UTC media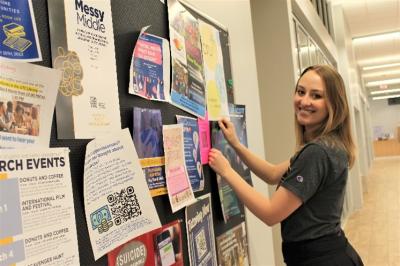 Mocs GROW Conversations
Students will meet with their supervisors each semester to discuss the following four Mocs GROW questions:
1. How is this job fitting in with your academics?
2. What are you learning here that's helping you in school?
3. What are you learning in class that you can apply here at work?
4. Can you give me a couple of examples of things you've learned here that you think you'll use in your chosen profession?
---
UTC media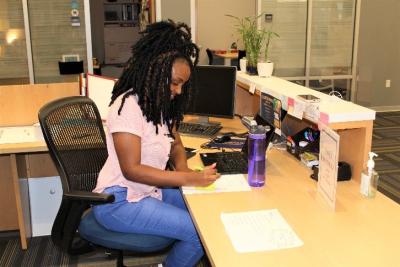 Supervisor and Student Responsibilities
Supervisor:
• One brief, structured conversation per semester.
• Guided by the four questions above. Additional questions may be added at the discretion of the supervisor.
• Conversations can be 1:1 or small group (as many as 8 students).
• An average conversation takes 5 minutes.
Student:
• Engage in conversations with your supervisor.
• Frequently reflect on your experience in class and look for parallels between class, work, and your personal life.
---
Upcoming Training and Workshops