Cycle Through the Semester
UTC media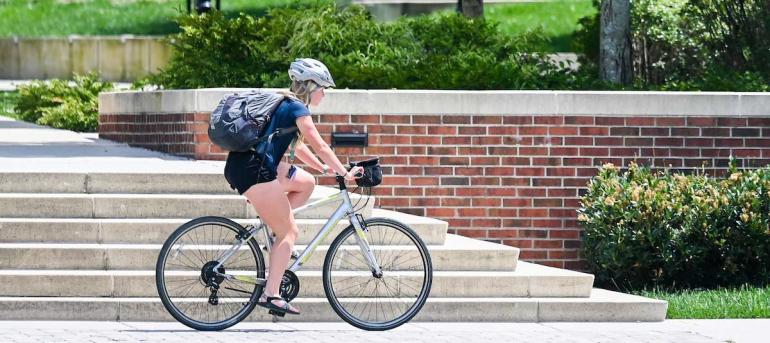 This semester-long bike rental program is available to all UTC students & ARC members.
The package includes a bicycle, helmet and lock.
We'll provide you with work space and guidance for any repairs or maintenance that the bike needs.
The price to rent one of these bikes for Fall, Spring, and Summer is $60.00.
If a bike is rented out after the university's fall/spring break dates, the price is reduced to $30.
UTC media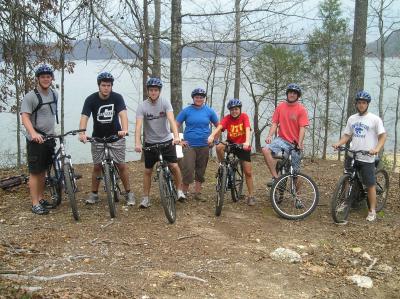 ---
Policies
Students renting bikes as part of the Semester Long Bike Program (SLB) will be referred to as the Renter and UTC Outdoors Equipment Rental Program as the provider of the bikes and other equipment will be known as UTC Outdoors.
I. The Renter will be provided a quality, working and clean bicycle designed for commuting. In addition to the bike, renters will receive a helmet, lock, and bike lights
II. UTC Outdoors Expects the Renter to keep the bike, helmet, lock, and lights in excellent working condition.
III. The Renter will be required to take a bike safety class and a basic maintenance workshop, provided by UTC Outdoors.
IV. At the first sign of mechanical issues, the Renter must bring the bike to UTC Outdoors for inspection and maintenance.
V. Each Renter will be required to bring in their bicycle on a scheduled date and time around the middle of the semester for a tune-up.
VI. Lost or Stolen bicycles must be reported immediately to the police and have a police report filed and must also be immediately reported to the Coordinator of Outdoor Programming 423-425-5671.
VII. Fees may be assessed to the Renter for damages incurred while in the Renter's possession, such as but not limited to, broken parts, lost parts, and wear and tear beyond what is reasonable for normal daily use, as determined by UTC Outdoors.
---
If you have any questions about our outdoor adventures,
please contact the Coordinator of Outdoors:
Lisa Ivester
Phone: (423) 425-5671
Email: [email protected]