UTC media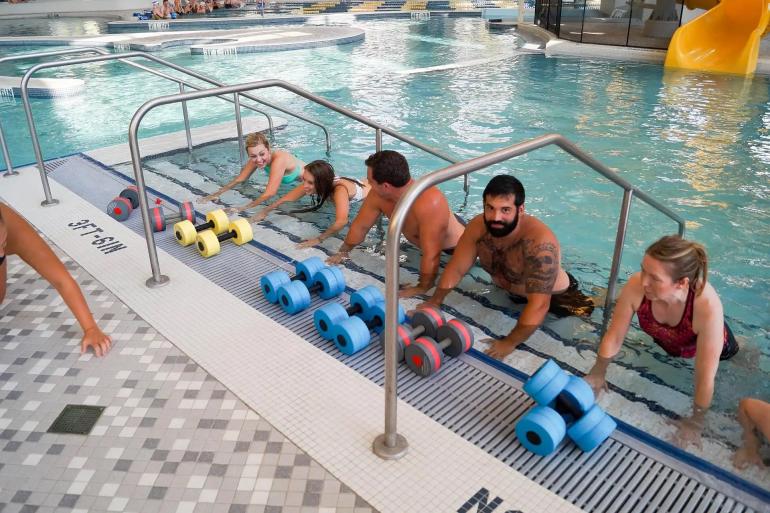 ---
Aquafit
A safe and effective workout in the water that reduces impact to joints while developing cardiovascular health, strength, flexibility and endurance. This class is challenging but promises fun with the high energy music. Aquafit is available to all Campus Recreation members and current UTC students.
Weekly Schedule
Tuesdays and Thursdays from 5:00 p.m. - 6:00 p.m. 
---
Swim X
Come join our Swim X fitness program Mondays and Wednesdays!  We have workouts for each level of swimmer from beginner to advanced. This program is free and you receive feedback from our certified and highly trained coaches. Come get your water workout and cardio in with Swim X!
Weekly Schedule
Mondays and Wednesdays from 6:00 p.m. - 7:00 p.m.
---
If you have any questions about our aquatics programs,
please contact the Aquatics and Safety Coordinator:
Spencer Jordan
Phone: (423) 425-4222
Email: [email protected]