UTC media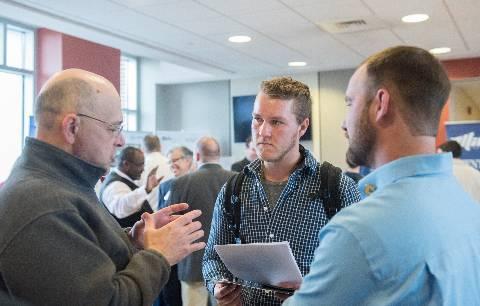 Our Mission and Vision
The Department of Computer Science and Engineering at the University of Tennessee at Chattanooga prepares students for productive and challenging careers in computer science, engineering and information technology, and to function as leaders in a technological society. The department exists as the region's principal resource for educational, research, continuing professional education, and service programs in computer science, computer engineering, data science and information security and assurance. In these programs, emphasis is on communication and problem solving competencies, and on the applications of basic theory and design.
prepare undergraduate students for rewarding professional careers or graduate study in computer related fields and for a lifetime of creative thinking and adaptive learning as productive citizens;
prepare post-baccalaureate and graduate students for continuing professional development and career advancement;
provide working professionals with the skills needed to apply current advances in computer technology to their fields;
assist business, government, education and industry in the region to claim assets of technology and apply technology to better serve the diverse interests in the region;
promote excellence in technical education by revising the curriculum to include new computing technologies;
serve the University and our professional communities with leadership and distinction.
Educational Objectives
Within three years after graduation, our students will be on successful career paths in computer science or closely related fields as evidenced by such items as employment and promotions in a computer science or related position, entry into graduate school, and continuing education in the field.