Prep for CLTD Certification and Gain Recognition as a Logistics Expert!
Learn from an industry-leading instructor and get ready to pass the CLTD exam that will ultimately lead to career advancement.
Be Notified When Fall 2024 Registration Opens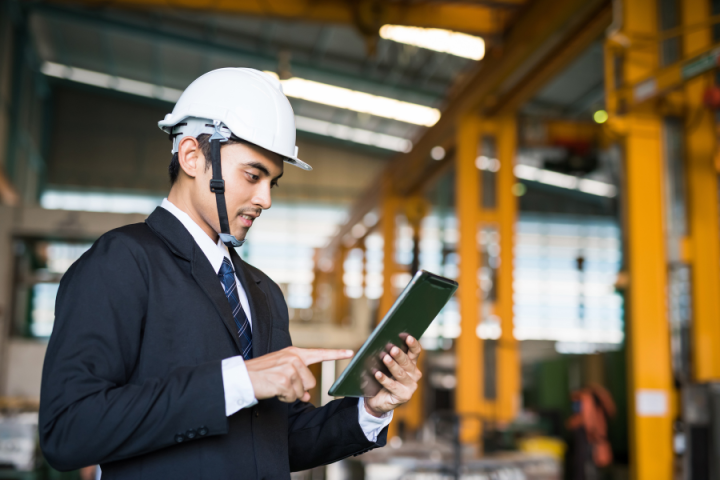 Stand Out Among Candidates in a Job Search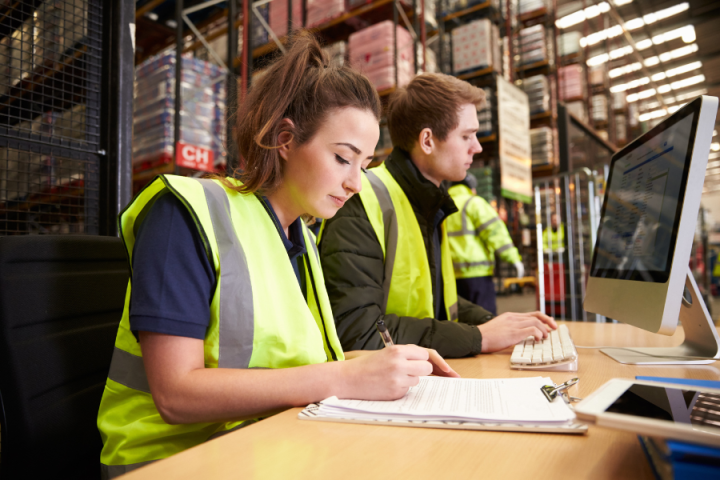 Increase Your Salary Potential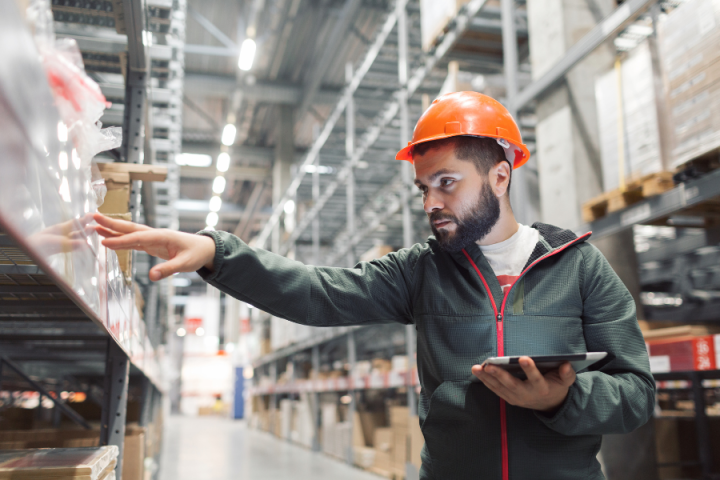 Build Your Credibility With a Globally-Recognized Certification
Course at a Glance
Format
Live-Online
Length
13 Weeks
Program Hours
40 Hours
Meeting Days and Times
Registration for the Fall 2024 course will open on April 1, 2024. Request to be notified the day Fall 2024 registration opens.
Price
$2,195 Standard Registration Fee
Discounts are available for UTC Alumni. Learn more about discounts and other financial aid options here →.
If you are enrolling as a UTC undergraduate student and seeking academic credit, note that you will also pay the standard credit by exam fee of $64 per credit hour (totaling $192) for the course.
Non-degree-seeking students seeking academic credit, including undergraduate students from another university or college, will pay the standard credit by exam fee of $64 (totaling $192) as well as a separate UTC application fee of $30. More information on how to pay these fees can be found in the "How to Gain Academic Credit" section.
Do You Still Have Questions?
Schedule a call with our program coordinator or email [email protected].
Who Should Attend
The course is designed for proven professionals already working in logistics and/or transportation who are looking for an industry-backed credential to advance their careers. It's also perfect for individuals seeking an introduction to the supply chain industry.
How to Enroll
UTC's CLTD course is offered for both academic and non-academic credit. Whether you plan to complete the course for academic credit or not, you will still register for the course through UTC Center for Professional Education.
How to Gain Academic Credit
ACADEMIC CREDIT: If you are planning to take the course for academic credit as a degree-seeking student, please see our step-by-step instructions on earning credit if you are:
Please note that completing the class for academic credit and taking the CLTD certification exam are NOT related. The CLTD certification exam is taken through ASCM, a separate entity from UTC. Students may choose to take the class solely for academic credit, to take the class in preparation for the CLTD certification exam, or for both purposes.
The course will be graded on a 4-point letter grade scale, requiring a C or higher to pass. You do not have to be a student at UTC to take the course for academic credit, but make sure that your program will accept the course for credit if registering from another university.
What You Will Learn
The essential knowledge, vocabulary, processes, and frameworks needed to address challenges and opportunities within the industry
The design and administration of systems to ensure proper positioning of material and information at the lowest total cost
How to align logistics initiatives with business objectives to streamline operations and increase profits
Best logistics practices to apply in organizations based on global standards
How to boost productivity, collaboration, communication, and innovation within a supply chain team
How You Will Benefit
Learn the essential knowledge needed for the logistics, transportation and distribution industry
Develop concepts that can be applied in your organization
Improve understanding of global logistics trends and developments
Gain recognition as a logistics expert
Reduce costs and impact your organization's bottom line
Demonstrate ability to communicate with others across your extended supply chain
Course Outline
The course content aligns with the CLTD Learning System.
Logistics Overview and Strategy

Outlining the principles that make logistics useful, including economic drivers
Understanding how logistics fits within supply chain management
Managing logistics strategy, including the logistics value proposition
Developing flexible logistics frameworks and collaborative relationships
Exploring strategic-level risk management
Using fundamental performance measurements and benchmarking
Implementing reengineering and continuous improvement philosophies

Logistics Network Design

Implementing a logistics network design process
Considering transportation requirements driving logistics network plans
Using tools and analyses to select node patterns and links
Adopting risk management
Planning for network security and business continuity

Sustainability and Reverse Logistics

Understanding how logistics plays a key role in demonstrating organizational social responsibility
Managing the triple bottom line, including carbon footprint reductions and green initiatives
Selecting vendors based on sustainable practices
Demonstrating responsibility when handling and managing hazardous and dangerous materials

Capacity Planning and Demand Management

Understanding the basics of forecasting including various types of forecasts
Shaping demand for logistics services
Translating demand information into planning for transportation and warehousing capacity
Providing input during S&OP and participating in collaborative planning, forecasting, and replenishment
Planning for distribution requirements
Managing supply, including ERP master scheduling
Developing a process and selecting a purchasing strategy

Order Management

Performing customer relationship management during order management activities
Implementing CRM to strengthen relationships
Meeting customer needs
Achieving service levels according to customer demand
Managing the process steps and logistics decision points of inbound, intracompany, and outbound order management

Inventory Management

Understanding inventory management, planning, and control
Contrasting stakeholder expectations for inventory management
Summarizing the different functions or purposes inventory serves in a business
Illustrating the major types of inventory costs
Differentiating approaches to safety stock and determinations of when to order
Performing calculations related to standard deviation, economic order quantity, and reorder points
Describing lean, just-in-time, ABC, vendor-managed inventory, and other alternative approaches
Listing common performance metrics

Warehouse Management

Understanding warehousing strategies and determining which to use
Considering physical aspects and tactics related to warehousing design
Exploring warehousing challenges and trends
Summarizing warehouse ownership types and functions
Determining warehouse operations performance measures
Diving deep into warehouse processes, layouts, materials handling, systems and automation, and packaging

Transportation

Outlining transportation fundamentals including cost structure, stakeholders, capabilities, carrier types, mode classifications, and selection considerations
Diving deep into the modes of transportation including road, rail, air, water, pipeline, intermodal, and parcel/courier
Managing transportation according to guiding principles
Considering tradeoffs when designing transportation networks, selecting carriers and modes, and planning routes and schedules

Global Logistics Considerations

Examining current factors in the global logistics space
Staying competitive while balancing cost and level of service
Exploring the history of international trade theories and infrastructure
Discussing global logistics performance indicators and trade specialists
Complying with international trade regulations
Preparing customs documentation
Discussing finance, payment options, terms of sale, payment methods, currency issues, trade zones, and hedging
Learn From an Approved Education Partner
UTC is a proud Association for Supply Chain Management (ASCM) Academic Partner. When you choose us for your education, you are choosing quality.
Our program and course content aligns directly with the ASCM certification exams.
To learn more about membership, visit ASCM's site.
Exam Preparation and Details
Your journey to becoming certified begins with the CLTD Learning System, included with your registration for the course. The CLTD Learning System builds on existing strengths and deepens your understanding of supply chain management principles. The instructor-led class format helps you navigate concepts and enriches your learning.
The exam consists of 150 computer-based questions and takes approximately 3.5 hours.
The Learning System follows a three-part process of Assess, Study, Practice methedology to help you retain the information.
Assess

Measure your knowledge with the online assessment.

Study

Study the Learning System modules, flashcards, and practice quizzes.

Practice

Build confidence for exam day with a CLTD practice test.
Use Army Credentialing Assistance Funds
Army Soldiers have the opportunity to use Army Credentialing Assistance to pay for the class.
Eligible participants will receive the exam prep, exam voucher, and a one-year ASCM Plus Membership.
Membership beyond the first year is the responsibility and at the discretion of the participant.
Meet the Instructor
Andy Borchers, DBA, CPIM
Andy Borchers, DBA is a Professor of Management and Associate Dean of the College of Business at Lipscomb University in Nashville, Tennessee. Before moving to Lipscomb in 2011, Andy spent 20 years in the auto industry and taught at Lawrence Technological University and Kettering University in Michigan. His teaching and research interests cover a broad range of topics including operations and supply chain management, enterprise systems, analytics, and environmental sustainability. Andy has published numerous academic articles and case studies in a variety of journals.
Resources
Renew or Purchase ASCM Membership
Have Questions? Talk to a Program Coordinator
Financial Aid
Refund Policy