CompTIA IT Fundamentals+ Certification Training Course
Prep for CompTIA IT Fundamentals+ Certification in 6 Weeks & Stand Out Among Entry-Level IT Job Applicants!
Learn from a highly-experienced instructor and prepare to pass the ITF+ exam that will open the door to your IT career.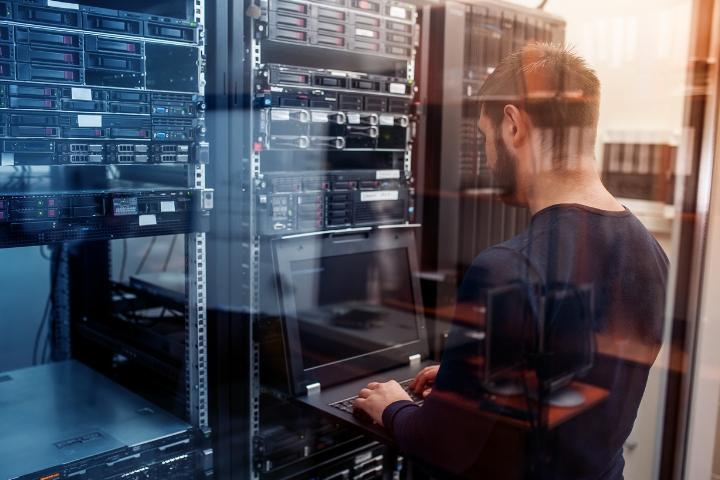 Increase Your Earning Potential - Tech Wages Are 107% Higher Than National Average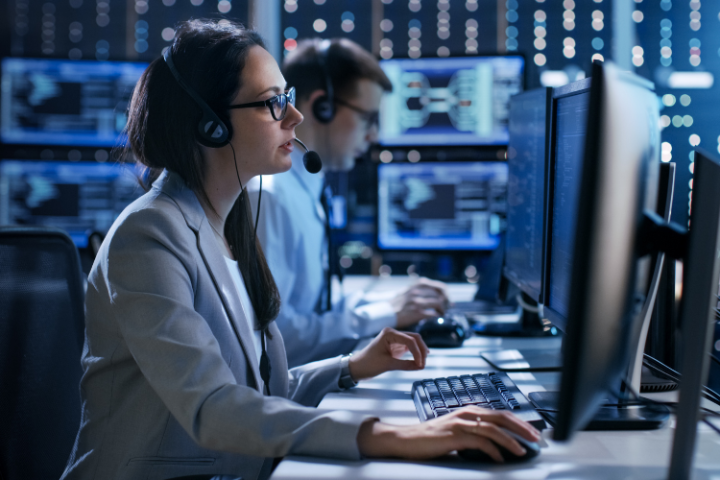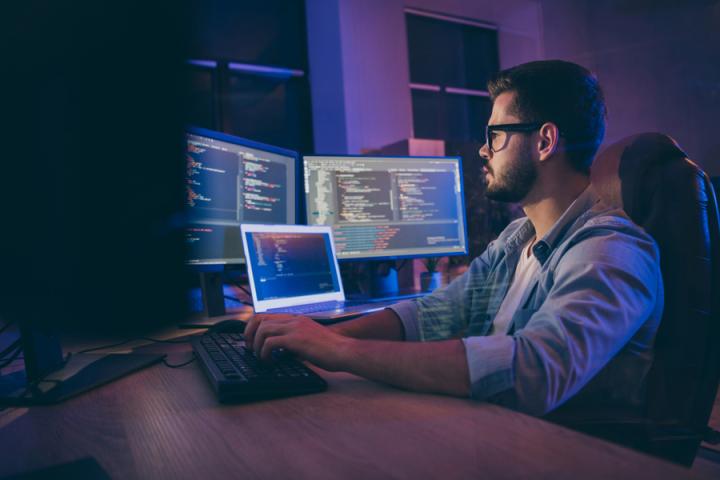 Prepare to Enter a Thriving Industry - 531,000+ IT Jobs Expected Between 2019-29
Earning IT certifications on your own can be tough, especially if you are new to the IT industry. Luckily, you're not alone! UTC has developed a CompTIA IT Fundamentals+ Certification Training Course that will help you prepare to earn certification and springboard your IT career.
Next Steps:
1. Enroll in our CompTIA IT Fundamentals+ Course
2. Study With Our Expert Instructor
3. Pass your IT Fundamentals+ Exam and Earn That Sweet Certification!
Do you still have questions?
COURSE AT A GLANCE
Format
Live-Online
Program Length
6 Weeks
CEUs
4.8
Meeting Days and Times
Upcoming Course Dates TBD
Cost
$1,695 Standard Registration Fee
$1,795 Late Registration Fee
The exam voucher, labs, and Certmaster Learning System are included in the cost of the course.
Financial Aid
Discount available for Chattanooga Technology Council members. Contact [email protected] for more details.
Our CompTIA courses qualify for WIOA funding for those who qualify, making them completely free. Learn about WIOA and other financial aid options here →.
Registration Deadline
Jumpstart Your IT Career with CompTIA IT Fundamentals+
CompTIA IT Fundamentals+ is an introduction to basic IT knowledge and skills.
Our CompTIA ITF+ course is designed to help professionals decide if they would like to pursue a career in IT or to develop a broader understanding of the IT industry.
You will complete the CompTIA IT Fundamentals+ course with a foundational understanding of IT knowledge and skills. The CompTIA IT Fundamentals+ certification is the only IT certification that covers all areas of IT foundations.
Learn essential tasks performed by advanced-end users and entry-level IT professionals alike including using operating systems, security best practices, and more.
Our course creates a pathway to certification and includes an exam voucher.
Who Should Enroll?
The CompTIA ITF+ course is designed for individuals who want to begin an IT career or are trying to decide if an IT career is right for them.
Anyone interested in learning the basics of IT may also find the course beneficial.
CompTIA ITF+ course participants fall into a variety of categories such as:
Entry-level and newly-hired IT professionals
Professionals working in fields that require a broad understanding of IT
Marketing, sales and operations staff in IT-based organizations
Career changers
High school students interested in pursuing an IT career
College students pursuing an IT degree
Anyone interested in learning the basics of IT
No prerequisites are required for the course.
What is the CompTIA IT Fundamentals+ Certification?
The CompTIA ITF+ certification is a globally-recognized certification in the Information Technology industry. Issued by CompTIA (The Computing Technology Industry Association), ITF+ is the only single certification that covers all areas of IT foundations.
The broader understanding one gains about IT in the course makes ITF+ ideal for non-technical professionals. CompTIA ITF+ can help career changers decide if they want to pursue an IT career.
Why is CompTIA IT Fundamentals+ Certification Ideal for Students?
ITF+ is the only pre-career certification that helps students determine if IT is the right career path for them. Our CompTIA IT Fundamentals+ course will establish an IT education framework for students in both secondary and post-secondary settings. Students can explore the IT industry without the pressure of committing to pursuing a career in the IT industry.
How Much Does the CompTIA IT Fundamentals+ Exam Cost?
The ITF+ certification cost is $130. UTC covers the ITF+ exam cost by giving you an exam voucher for your first exam attempt.
I Want This Certification! But Why Should I Prep With UTC?
The virtual model allows you to learn from anywhere.
With UTC, your CompTIA ITF+ prep lasts 6 weeks. While each individual differs in how much time they need to study after the course, the classroom training is completed quickly. You have adequate time to learn without dragging out the process for months!
UTC has a strong brand and is ranked among the top 10 of all colleges and universities in Tennessee.
The class size is limited to 20 to allow individualized attention from the instructor.
How You Will Benefit
Learn relevant IT knowledge and build your IT skillset
Access to hundreds of practice questions, multiple practice exams, and flashcards to solidify your knowledge
Learn from a CompTIA-certified instructor
Develop confidence for test day through interactive classroom discussion and question review
Prepare to earn a globally-recognized ITF+ certification
What You Will Learn
The course content aligns with the CompTIA Certmaster system and the ITF+ certification exam objectives.
IT Concepts & Terminology

Comprehend notational systems, illustrate the basics of computing and explain the value of data and troubleshooting

Software Development

Comprehend programming language categories, interpret logic, and understand the purpose of programming concepts

Infrastructure

Know how to set up and install common peripheral devices to a laptop/PC or secure a basic wireless network

Database Fundamentals

Able to explain database concepts, structures, and purpose, as well as understands methods used to interface

Applications & Software

Manage applications software, understand the various components of an operating system and explain the purpose of methods of application architecture

Security

Understand confidentiality, integrity, and availability concerns of secure devices and best practice methods
Learn From an Approved Education Partner
UTC is a proud Computing Technology Industry Association (CompTIA) Academic Partner. When you choose us for your education, you are choosing quality.
Our CompTIA programs and course content align directly with the CompTIA certification exams.
Exam Preparation and Details
Your journey to becoming certified is enhanced with the Certmaster System, included with your registration for the course. With the system, you can create personalized study plans to help you target specific knowledge areas and enrich your learning.
The CompTIA ITF+ certification exam has a maximum of 75 questions with 60 minutes allotted for the exam. The exam consists of multiple-choice questions. On a scale of 900, 650 is the passing score.
Do I Have to Renew My CompTIA ITF+ Certification?
No! The CompTIA IT Fundamentals+ certification is considered good for life and does not need to be renewed.
Use Army Credentialing Assistance Funds
Army Soldiers have the opportunity to use Army Credentialing Assistance to pay for the class.
Eligible participants will receive the exam prep, exam voucher, and all associated course materials.
Meet the Instructor
Tim Bittenbender
Tim Bittenbender is a technical instructor with 25+ years of experience within both public and private universities and colleges. He has worked in both vocational and learning academies at various institutions. His background includes providing vendor-specific instruction within numerous vendor-specific technologies such as Microsoft, Cisco, and VMware. He has provided instruction and support to adult learners in open-source operating systems and various CompTIA courses including A+, Network+, Server+, Linux+, Cyber Security Analyst+, Security+, and PenTest+.
Tim has experience teaching courses in a variety of formats. Whether teaching in-person, remote distance learning, or hybrid courses, Tim has maintained high student evaluations. His goal is to provide information in a simple but concise manner and engage with students to where they can learn and be motivated to achieve their goals. He desires to help students meet their IT goals as they pursue better careers and self-fulfillment.
Tim provides his own labs to demonstrate key concepts and real-world experience to his students. He also holds various vendor certifications including CompTIA A+, Network+, Security+, Cyber Security Analyst+, PenTest+, and Linux+.
Resources
Have Questions? Talk to a Program Coordinator
Financial Aid
Refund Policy