AP English Language and Composition - New Teachers
Course Overview
Course at a Glance
Format:
Live-Online and Asynchronous
Experienced Teachers Only
Length:
4 days, Monday - Thursday
Dates:
June 13 - 16, 2022
Program Hours:
32 Contact Hours
Price:
$550 Standard Registration Fee (ends May 30)
$600 Late Registration Fee (begins May 31)
College Board APSI Materials
College Board APSI materials are included in your registration fee. To provide greater accessibility, we will be offering the College Board materials electronically. The cost of electronic and hard copy materials are the same.
This workshop is currently full. Thank you for your interest, and we look forward to hosting you next year!
Course Overview
Learn strategies that work to engage students and accelerate their progress so they can tackle the challenging text and writing tasks they will encounter on the AP exam and in college.
This workshop will explore the course goals, framework, and exam for AP English Language and Composition with a practical approach toward understanding the course, planning the course, teaching the course, assessing student progress, and becoming a member of the AP community.
What You Will Learn
This workshop will teach you how to:
• Align your instruction with the goals of the course.
• Identify the skills and knowledge that the exam will assess.
• Design and implement targeted teaching strategies.
• Draft a syllabus that meets the curricular requirements for the course.
• Make equitable access a guiding principle in designing instruction.
Workshop Goals:
• To identify and apply the standards of the AP English Language and Composition exam to classroom practices
• To explore and develop effective AP Language units, lessons and syllabi
• To expand participants' repertoire of successful instructional strategies
• To explore online resources such as AP Classroom and AP Daily
• To develop a network of valuable colleagues
• To promote the cross-disciplinary benefits of AP Language curriculum
How Online Workshops Will Work
No one wants to sit and watch a 32-hour long webinar, so we are working closely with our consultants to develop a modified course schedule that allows you greater flexibility, but still getting the knowledge and skills you need.
Live-online instruction will be conducted through Zoom while asynchronous learning assignments will be managed through Canvas, the University's learning management system (LMS).
Once you register, we will provide you with more details on how to access the platforms as well as your materials.
To register, please visit our registration portal.
UTC media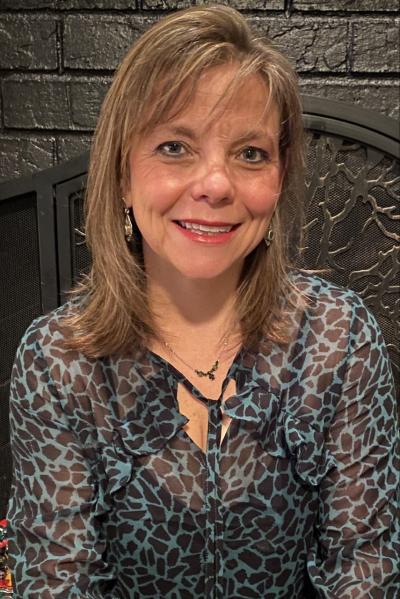 Meet Your Instructor
Meet Your Instructor
Christy Shriver currently teaches AP Language and Composition as well as other English courses at Bartlett High School in West Tennessee. She also co-hosts of the How to Love Lit Podcast where she and her husband Garry offer discussion-based explicit instruction over commonly taught texts in ELA classrooms around the globe. Her background includes both Advanced Placement as well as International Baccalaureate. She has taught ESL in Shizuoka, Japan as well as Fortaleza, Brazil. She is a certified literacy specialist as well as Nationally Board Certified in English Language Arts- Adolescence and Young Adulthood. Her masters is from the University of Memphis and bachelor's from Ouachita Baptist University. Beyond working in the classroom, she has served as an AP Language and Composition exam reader for the College Board since 2010, and a Rangefinder for the Tennessee Department of Education. She is a frequent grant reviewer for various state boards of education as well as the US Department of Education. Christy's formative years were spent overseas living in Zimbabwe, Africa, and Belo Horizonte, Brazil where she graduated from the Escola Americana de Belo Horizonte. She and her husband, Garry, currently live in Bartlett, TN. They have four children.